Minecraft your Museum!
National Museum Cardiff
St Fagans National Museum of History
National Waterfront Museum
National Wool Museum
National Slate Museum
National Roman Legion Museum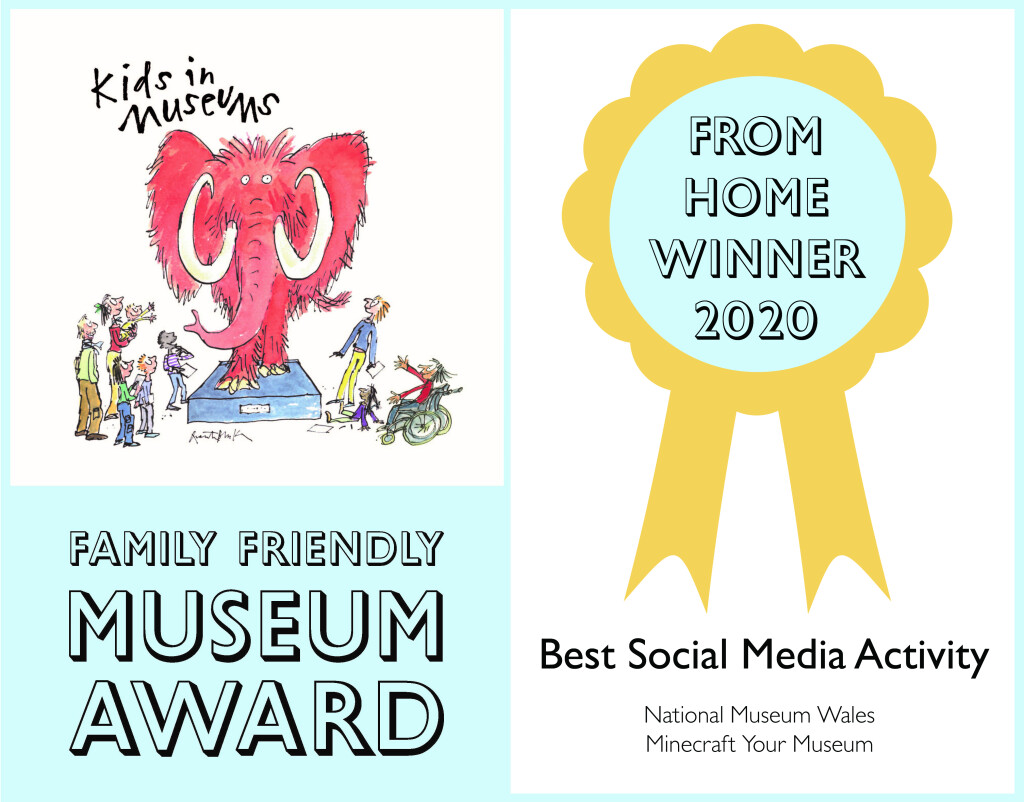 Activity for 6-11 year olds.
The Challenge: Use your imagination to build your dream museum in Minecraft. Decide how you would like the building to look and fill it with some of your favourite Museum objects. They could be anything from any of our seven museums, such as a Dinosaur, a Roman coin or a house from St Fagans!
Share your work with us on Twitter @Amgueddfa_Learn
This activity won the Kids in Museums Family Friendly Museum award, for the Best Social Media Activity category.
In March 2020, we held a competition called Minecraft Your Museum. See our blog page to see entries from all our participants and highlights the winning entries.
Documents