Roman Bootcamp: Virtual Workshop
National Roman Legion Museum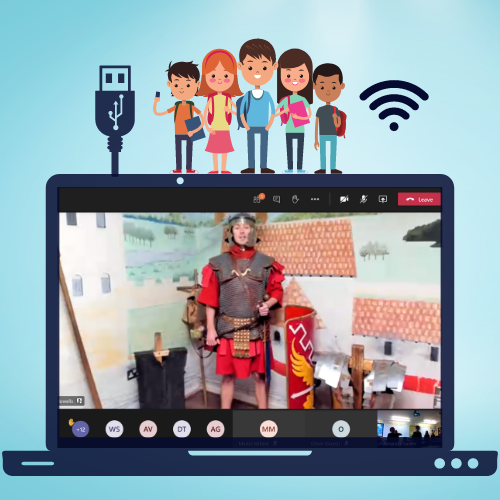 Take part in a series of challenges to find out about the life of a Roman Soldier. Learn about the Romans that once lived in Caerleon and discover what skills the Romans looked for in a soldier. You will learn about Roman armour and be tested on your marching skills. You can also ask questions about a Roman soldier's life and some of the interesting objects they left behind.
To make a booking and talk to someone about this session phone (029) 2057 3546 or email learning.romans@museumwales.ac.uk
Resources:
Duration: 1 hour
Cost: For use in school - free of charge.
Curriculum
Humanities: Events and human experiences are complex, and are perceived, interpreted and represented in different ways.
Age: 8-11
Learning objectives:
Discover what life was like for new recruits in the Roman army, paying attention to their different backgrounds, how they were trained and what was expected of them.

Review the ways these events and experiences are perceived, interpreted and represented.

Consider the differences and similarities in how the Romans may have felt in the Roman army invading Britain compared to those of the Britons.

Reflect on what we can learn from Roman times to improve society today.
Documents