Foundation Phase
Time for Washing
St Fagans National Museum of History
National Waterfront Museum
Big Pit National Coal Museum
National Wool Museum
National Slate Museum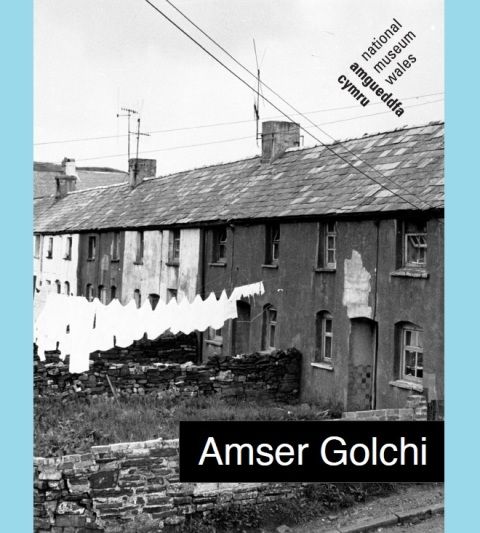 An interactive iBook about washing clothes before washing machines. Designed to be used by your learners; includes games, archive material and suggested activities.
Created for the Foundation Phase and lower Key Stage 2 although archive material is suitable for older age groups and can be found separately on the People's Collection Wales website. There is also a PDF version (not interactive) if you don't have access to iOS (Apple).
Can be used as a stand alone resource, but best used to complement washday sessions at St Fagans National Museum of History , Big Pit National Coal Museum and the National Slate Museum - where there is a chance to have a go at some of the steps of the process with a facilitator.
Follow this link to download Time for Washing.
Cost: Free of charge as is a self-led session.
Washday Workshop
National Slate Museum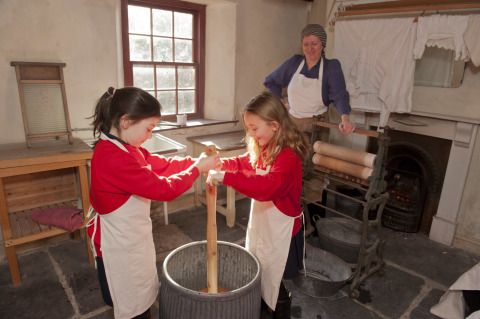 Step back in time and see Margiad the washerwoman busy at work. A fantastic opportunity for pupils to take part in role-play and learn about the everyday life of Victorian women.
Duration: 1 hour x 2
Dates: November 14 - 16, 2017 and February 5 - 9, 2018
Cost: Led by Museum staff - £100 for up to 35 pupils. Free for some schools (see booking information).
Curriculum
History 1800-1900