Foundation Phase
Washday Workshop
National Slate Museum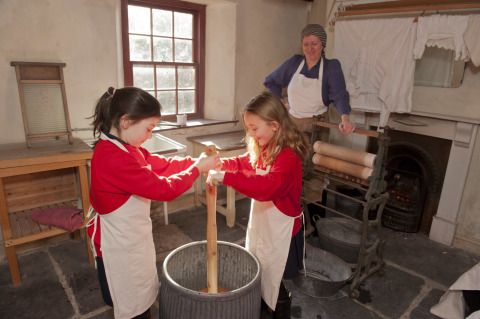 Step back in time and see Margiad the washerwoman busy at work. A fantastic opportunity for pupils to take part in role-play and learn about the everyday life of Victorian women.
Duration: 1 hour x 2
Dates: February 6 - 10 2017
Cost: Led by Museum staff - £100 for up to 35 pupils. Free for some schools (see booking information).
Curriculum
History 1800-1900