Staff Profile
Dr Mark Lewis
Senior Curator: Roman Archaeology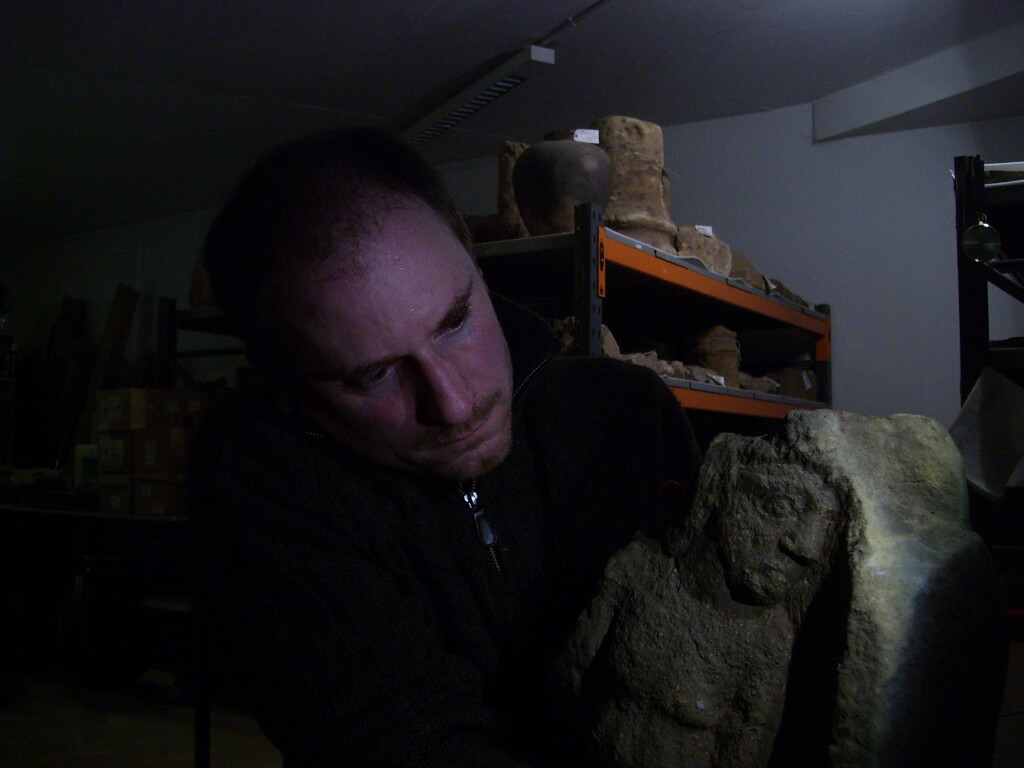 Contact Details
Dr Mark Lewis
Archaeology & Numismatics
National Roman Legion Museum
Caerleon, Nr Newport
NP18 1AE
Map & How to Get Here
Phone: +44 (0)29 2057 3543
Staff Name
Dr Mark Lewis
Job Title
Senior Curator: Roman Archaeology
Areas of Responsibility:
Roman archaeology, Roman collections.
Qualifications, memberships and relevant positions
MSc Conservation (Cardiff); PhD Archaeology (Conservation, Cardiff); Chairman, Glamorgan Gwent Archaeological Trust; Chairman, Monmouthshire Antiquarian Association.
Research Interests
Currently completing a detailed report on ceramic altars recovered near Caerleon in 2007, and writing up research on the Caerleon Fortress Baths 'thyrsus' mosaic and Pollardswell House mosaic for publication. Also developing research proposals based on the Western Frontier of Britannia with Dr Caroline Pudney of the University of Chester, designed to complement the proposed redevelopment of the National Roman Legion Museum, Caerleon. Research-active on Roman Caerwent, and working with Dr Peter Guest of Cardiff University on a new book about ISCA – Fortress of the Legion for publication in 2018.
Keywords
Archaeology, Roman archaeology, Caerleon, Caerwent, Roman Wales, materials analysis, archaeological conservation, conservation, curation.
Links
Selected Publications
Lewis, M. & the Young Archaeologists' Club SE Wales Branch 2007. A second flood mark at Redwick, Gwent. The Monmouthshire Antiquary, 23,60-66. Bristol, The Monmouthshire Antiquarian Association.
Lewis, M.R.T. & Davis, M. 2006.
Underground, overground: Reconstructing the Caerleon sarcophagus. In C. Buttler & M. Davis (eds), Things Fall Apart, Museum conservation in Practice.
National Museum Wales Books, 38-45.