Staff Profile
Dr Christian Baars
Senior Preventive Conservator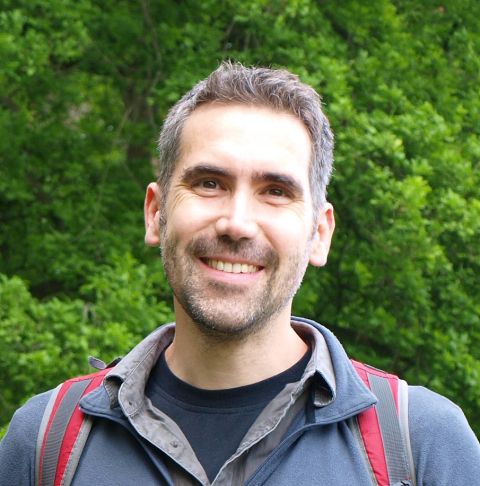 Contact Details
Dr Christian Baars
Collections Services
National Museum Cardiff
Cathays Park
Cardiff
CF10 3NP
Phone: +44 (0)29 2057 3302
Staff Name
Dr Christian Baars
Job Title
Senior Preventive Conservator
Areas of Responsibility:
Care of collections held at National Museum Cardiff (Archaeology, Art, Geology, Library, Natural History, more than 3 million objects): improvement of storage conditions; management of storage environments, air quality, pest management, housekeeping, and emergency preparedness.
Qualifications, memberships and relevant positions
Geology, Bremen University and Southampton University 1994-1996
Environmental Biology, University of Wales Swansea, BSc 2000
Geochemistry/Palaeontology, Cardiff University, PhD 2004
Care of Collections, Cardiff University, MSc 2017
Associate of Museums Association (AMA)
Treasurer of the Federation of Museums and Art Galleries in Wales
Trustee of the National Museum Wales Pension Scheme
Member of Institute of Conservation (Icon)
Member of UK Committee of the International Council of Museums (ICOM UK)
Member of Geological Curators Group
Member of regional mirror group on European Standard prEN 15898:2017 'Conservation of cultural property – main general terms and definitions.'
Grant reviewer for European Research Council (2013).
Senior Preventive Conservator, National Museum Cardiff, 2014 – to date
Project Manager: Linking Natural Science Collections in Wales, Federation of Museums and Art Galleries in Wales, 2012 – 2014
Technical Research Officer, Department of Geology at National Museum Cardiff, 2004 – 2014
Research Assistant, School of Biosciences, Cardiff University, 2004
Laboratory Assistant, Department of Geology, Bremen University, 1995-1996
Research Interests
Keywords
Care of collections, storage, air quality, environmental management, IPM, vibration, geology.
Links