Staff Profile
Dr Steve Burrow
Director of Collections and Research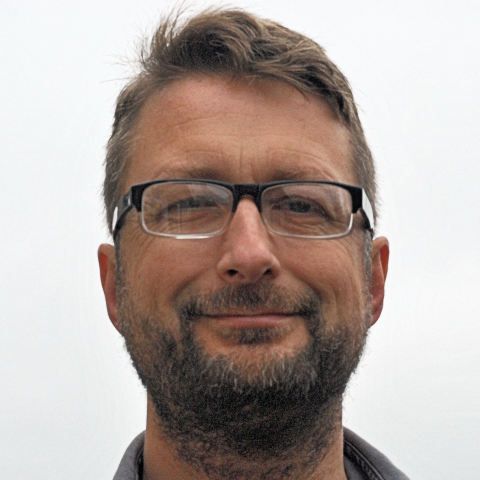 Contact Details
Dr Steve Burrow
National Museum Cardiff
Cathays Park, Cardiff
CF10 3NP
Phone: +44 (0)29 2057 3205
Staff Name
Dr Steve Burrow
Job Title
Director of Collections and Research
Areas of Responsibility:
The acquisition, development and presentation of Amgueddfa Cymru – National Museum Wales's collection of historic properties.
Qualifications, memberships and relevant positions
BA Ancient History & Archaeology (Birmingham), PhD Archaeology (Bournemouth), Member of the Chartered Institute for Archaeology, Associate of the Museums Association, Fellow of the Society of Antiquaries of London, Website Manager for the Implement Petrology Group, Winner of the British Archaeological Book Award (2006), Runner-up for the British Archaeological Academic Book (2005).
Research Interests
Presentation of historic buildings in open-air museums; reconstruction of archaeological buildings; radiocarbon dating and the database for Wales and the Borders; Mesolithic - Bronze Age Wales.
Keywords
Open-air museums, interpretation, prehistory, radiocarbon dating, archaeological reconstruction, experimental archaeology.
Links
Selected Publications
Thomas, B. & Burrow, S. 2014. Changing St Fagans: what would Iorwerth Peate say? In Kristović, N. (ed.) Founding fathers: international yearbook. Belgrade: Sirogojno open-air museum, 229-50.
Burrow, S. 2012. A date with the chalcolithic in Wales: a review of radiocarbon measurements for 2450 - 2100 cal BC. In Allen, M. J., Gardiner, J., and Sheridan, A. (eds). Is there a British chalcolithic? People, place and polity in the late 3rd millennium, Oxford: Oxbow Books, 172-92.
Burrow, S. 2011. The Mynydd Rhiw stone extraction site and its implications for the axe trade. In Davis, V., Edmonds, M. (eds). Stone axe studies, volume 3. York: Council for British Archaeology, 248-60.