Staff Profile
Adam Gwilt
Principal Curator: Prehistory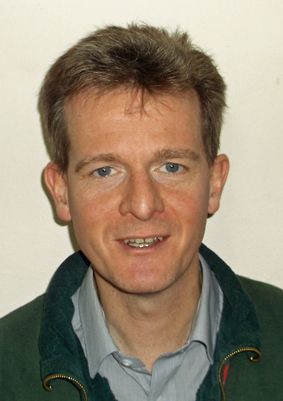 Contact Details
Adam Gwilt
Archaeology & Numismatics
National Museum Cardiff
Cathays Park, Cardiff
CF10 3NP
Phone: +44 (0)29 2057 3374
Staff Name
Adam Gwilt
Job Title
Principal Curator: Prehistory
Areas of Responsibility:
Neolithic, Bronze Age and Iron Age Collections; early metals (gold, copper, bronze, iron); La Tène (Celtic) Art; prehistoric treasure cases in Wales; treasure administration in Wales; Co-Project Manager, Saving Treasures: Telling Stories Project (HLF funded); Content Group Member, Caerleon Redevelopment Project; Co-Director, Llanmaes Archaeological Research Project.
Qualifications, memberships and relevant positions
BA Single Honours Archaeology (Durham); Fellow of the Society of Antiquaries of London; Audit & Investment Committee Member of the Royal Archaeological Institute.
Research Interests
Aspects of social identities, beliefs and depositional practices within early metalworking societies, with particular emphasis on the material cultures of western Britain. Through investigations of ongoing treasure discoveries and PAS reported finds, investigating burial, hoarding and votive practices, publishing on Bronze Age gold, early copper and bronze-working traditions and discoveries of Celtic (La Tène) Art. Publications focus on Late Iron Age tribal and elite identities and their varied responses to the Roman world. Currently co-ordinating post-excavation research on excavations of an Early Iron Age feasting site and midden at Llanmaes and linked settlement and burial excavations.
Keywords
Neolithic; Chalcolithic; Bronze Age; Iron Age; Bronze Age gold; copper; bronze; iron; metalwork hoards; religious & votive practices; societies & cultural identities; La Tène (Celtic) Art; treasure discoveries; feasting; midden; western Britain; burial practice; cauldrons; tankards; chariots; radiocarbon dating; specialist reports; radiocarbon dating programmes; Burton Hoard; Langstone Hoard; Llanmaes; South Wales type axes; torc; bracelet; Western British Frontier; Atlantic Europe connections.