Llys Llywellyn and Bryn Eryr
"Having a sleepover in Llys Llywellyn would be amazing. It would make a real difference to the schools in north Wales… it would really bring a part of our heritage to St Fagans."

Participatory Forum Primary School Teacher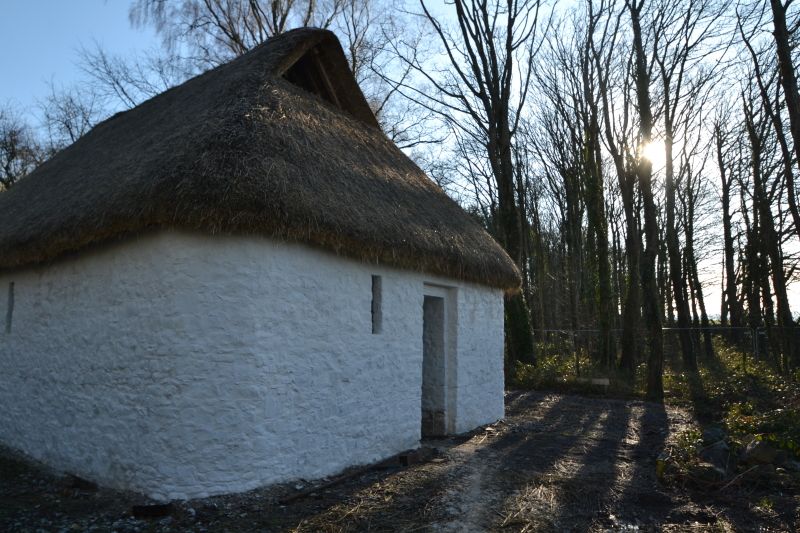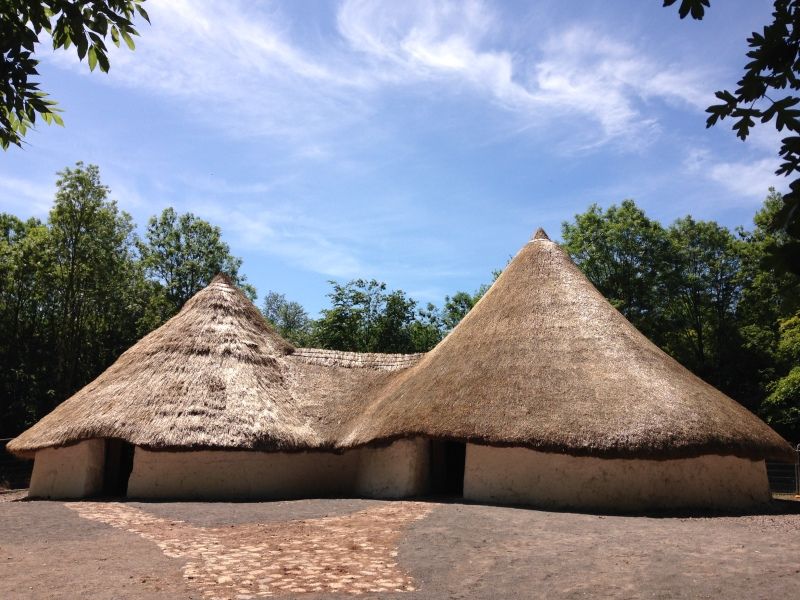 The historic woodland will see the creation of an open-air archaeology zone and the re-imagining of two buildings from Anglesey.
Llys Llywellyn Medieval Princes court - The reconstruction of the great hall from Llys Llywellyn in Anglesey, north Wales, built around 1200 AD, will provide one of the most exciting and challenging archaeological projects attempted in Wales. With nine-metre high stone walls and a thatched timber roof, the building of the court will provide apprenticeships and trainee placements to work with our Historic Buildings Unit. Once completed, schools and community groups from across Wales will, for the first time, be able to stay overnight at the Museum.
Bryn Eryr Iron Age farmstead is now open to visitors - This is the first building to be completed as part of the St Fagans project is a farmstead based on an archaeological site from the time of the Roman conquest. This rural settlement consists of two roundhouses built with six-foot thick clay walls and large conical thatched roofs.
The farmstead was built with the help of hundreds of volunteers, school children and members of neighbouring communities in Ely and Caerau. Together with our own building team, they raised up the clay walls, helped interpret the history of the houses and rediscovered the lives of its original inhabitants.
See Bryn Eryr brought to life above.