Are you a terrible hoarder?
4 August 2017

,
This is one of our fabulous, weird and wonderful stores at St Fagans National Museum of History. It's chockablock full of objects. We're still collecting new things, but we have to be very selective in what we take in. We just don't have the space!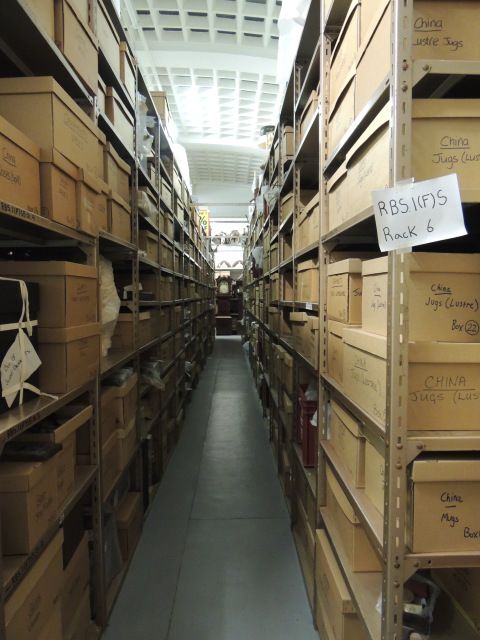 You can come across all sorts of things in a social history store like this one, from grandfather clocks to prosthetic limbs.
When a colleague of mine first went into this store and was told to 'mind the mantrap' she thought it was a joke. It turns out there really was a mantrap lurking at the end of a dark corridor!
For a long time I've known that the majority of museum collections are hidden away in storage, that what you see in galleries is only a small portion, but I had no idea to what extent until I started working here.
Of the 5 million objects we have across seven museums ranging from vintage motorcars, moon rock, world famous paintings, Iron Age slave chains, to a public urinal. How many objects are on display?
Only 0.2% of Amgueddfa Cymru – National Museum Wales' collections are on display.
So if there is a specific object you want to see at any of our museums, check that it's on display first, and if it's not, you can always make an appointment to view it. Thanks to players of People's Postcode Lottery, we have had funding so we can enhance records and add images for you to view in Collections Online which will be up and running in the autumn. Keep an eye out for behind the scenes store tours with the curators and conservators who look after our collections, these can be really enlightening!
We're looking after the collections, on your behalf. We hope you enjoy exploring them as much as we do.