Don't know what to get the children for Christmas this year? How about a little inspiration from the museum collections. Some of these items are going to be on display in the new galleries at St Fagans National Museum of History in the autumn of 2018.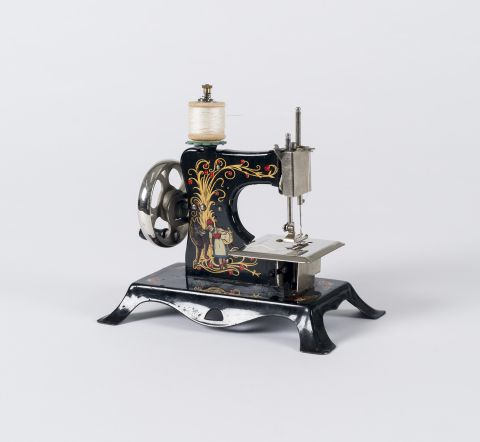 Got any budding sewers in your family? This lovely little sewing machine belonged to Margaret Eckley of Sully who played with it as a child in the 1930s. It is hand operated and decorated with an image of Little Red Riding Hood. It comes with an instruction manual too.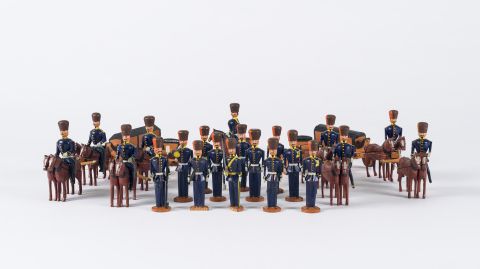 You could try the classic set of toy soldiers? These came from Brecon. Did they march all the way? They were donated to the museum in the 1950s and probably belonged to the donor's children, who were born in the 1890s.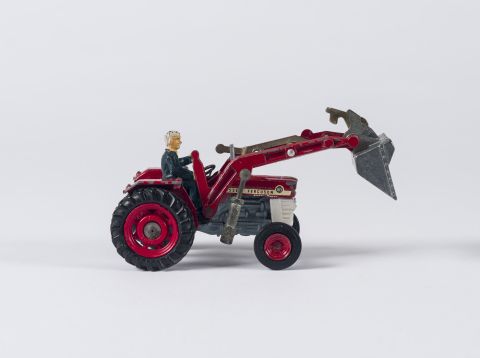 You could try the ever popular Corgi toy range. This tractor was played with in Cardiff in the 1950s – 1960s.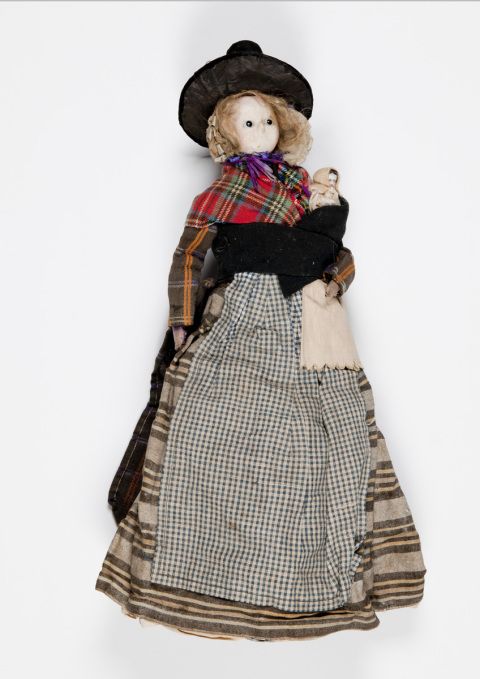 This doll dressed in traditional Welsh costume was played with in the middle of the 19th century. She must have been a treasured item, she was in the donor's family for eighty years. To see more Welsh costume dolls visit the People's Collection Wales website.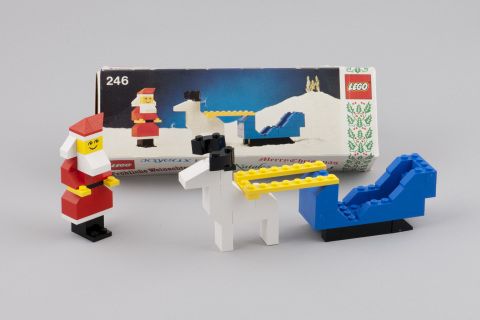 Would Christmas be complete without Lego? Here's Father Christmas with his sleigh made in the Lego factory in Wrexham.
These objects are not on display at the moment, but you'll soon be able to see them on our website along with many of our Art, Archaeology, Industrial and Social & Cultural History collections. Thanks to the players of People's Postcode Lottery for support with this ongoing work.
If there is a specific object you want to see at any of our museums, check that it's on display first, and if it's not, you can always make an appointment to view it.