Covid Stories: "Some of the calls I take as a vicar are particularly tough at the moment"
17 May 2020

,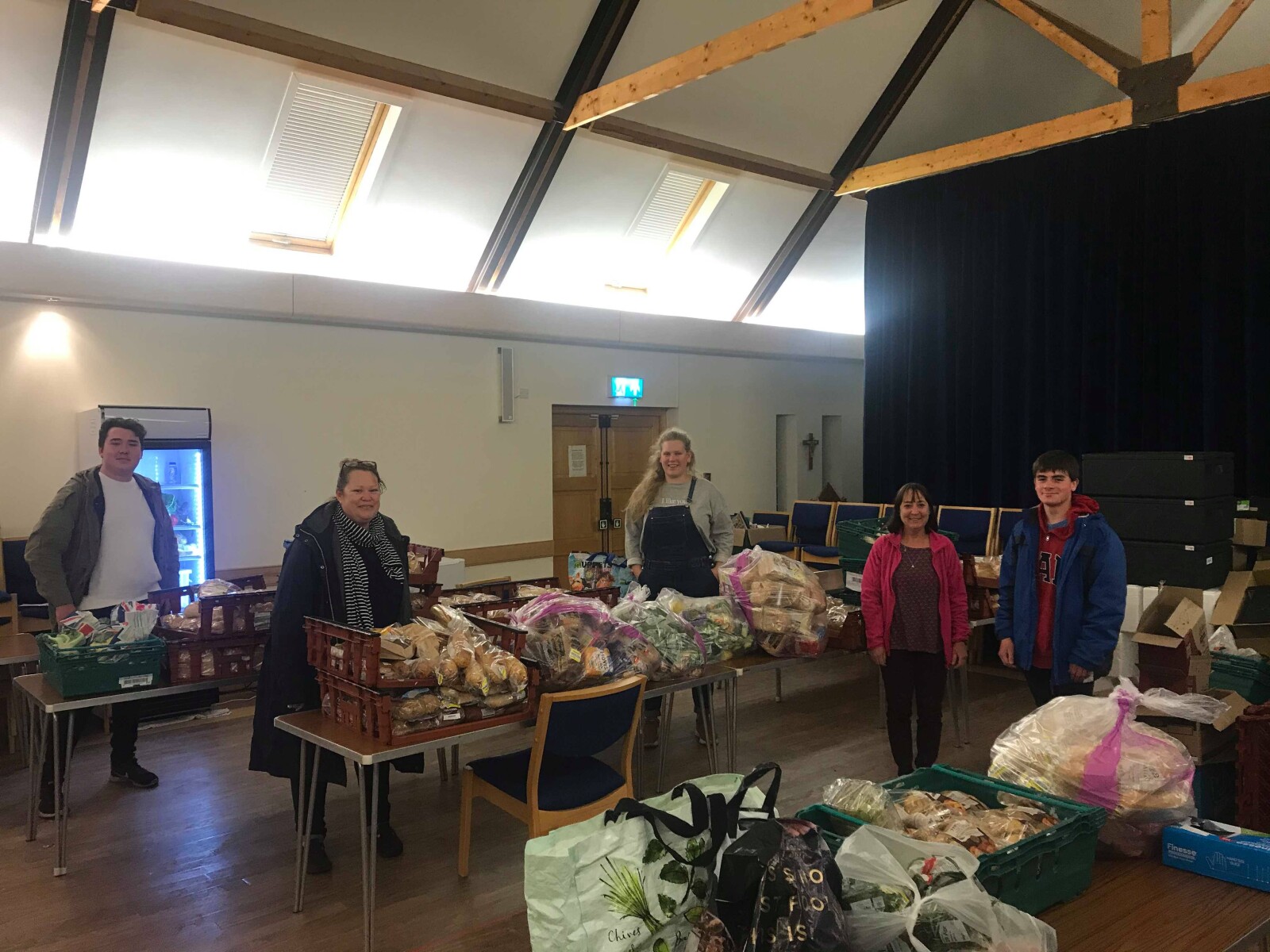 The Rev. D. A. Roberts's contribution to the Collecting Covid: Wales 2020 questionnaire project.
I am the local Rector of Bedwas, Machen, and Michaelston-y-Fedw and I'm the Vicar of Rudry. Our churches are helping people with food parcels, prescription collections, click & collect deliveries, and pastoral care at this time. I am a key worker, and amongst my normal duties as a Vicar, I am doing this along with over 100 volunteers from the community who have signed up to help us.
I get up at 7am typically, ready for a my work at the Bedwas, Machen, Michaelston-y-Fedw & Rudry Parish Trust CARE Project, which has HQ at St. Thomas' Church, Caerphilly. At the HQ, we have a food hub which is where food is collected and delivered in food parcels to people in need. It's also the base of our online support system and phone lines. I am on hand as the Lead of the Project, and also in my role as Vicar. I will usually leave there at 5pm, ready to come home to my wife and the children, before working again the next day. In between all those things are usual vicar jobs including services which are now all online, and funerals, some of which are COVID-19 related.
Some of the calls I take as a vicar are particularly tough at the moment: people grieving, people who are struggling with mental health, people who are in desperate poverty, and even people who cannot cook anything with the food we give in food parcels because the poverty is so diverse and vast. That can be hard to comprehend at times.
The Church is used to responding and adapting to crises and pandemics, so this is nothing new for the Church... it's just strange to be the generation having to do it! But despite challenges, we are grasping the opportunities too. People of all ages are connecting with the Church now, and our older members are getting much better at technology!
I think that out of all the challenge and sadness that people are experiencing now, there can also come hope, and even joy. There are good news stories to see and hear, such as people recovering, people coming together and building community. My hope and prayer is that this will last long after lockdown. I'm also hopeful about the Church. People are asking "the big questions" and many are joining online events and services, or volunteering with us. It's really heart-warming, and it gives me immense hope for the future. I just hope we don't squander or waste the good things that have been given to us during this difficult time.