Folk Songs
Back to Song List
Morgan Jones of Dolau Gwyrddion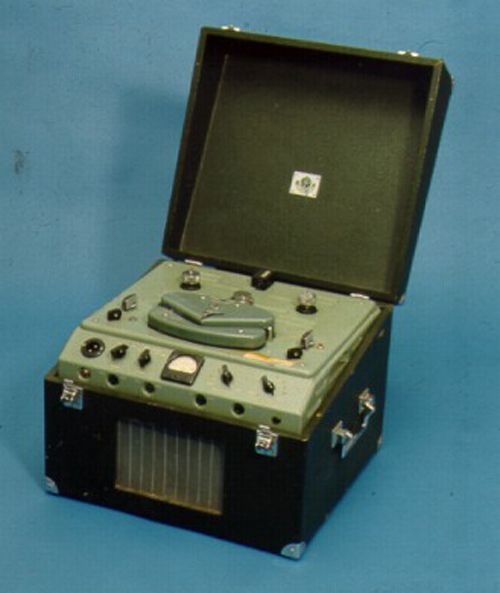 THE YOUTH:
I do love Mary Watkin
Better than any other girl in Wales,
And I hope to have as wife
The daughter of Sir Watkin of Dyffryn Llynod.

THE GIRL:
The young man I love the most
Is in great lowness of spirit,
In a fair place in the lee of the hills,
And for his sake I am chastised.

Rumour, censure, the worst kind of jealousy
Cause me woe and adversity,
But like the cuckoo I'll keep my heart
For the youth from Dolau Gwyrddion.

My father sent me far overseas,
Five hundred miles, near enough;
I walked back every step of the way
For the sake of Morgan Jones from Dole.

And when first I came back home,
My father said, cold and cruel,
"If it cost me two thousand pounds
I'll keep you away from the youth from Dolau".

I would not dare visit town or church
For fear watchmen should follow me,
In case I should, late or early,
Meet with Morgan Jones from Dole.

I would give twenty pounds quite freely
Although it's difficult for me to raise money,
To talk for only half a day
With Morgan Jones, without anyone knowing.

THE POET:
What if your father knew that? –
He would put you in a great prison,
Without daylight or fire to warm you,
Until you renounced the heir to Dolau.

THE GIRL:
My father is not so ill–disposed
As to put me in a dungeon underground;
My body lives, my heart is sick,
I will love the youth from Dolau faithfully.

THE POET:
Fine the flowers of the primrose,
Fine the place they grow,
Fine the birch trees that do shade them –
Finer still the heiress of Dyffryn Llynod.

Her father wrote into his will
Three thousand pounds to be hers alone,
And the tithes from two parishes,
If she should spurn the youth from Dolau.

THE GIRL:
If Morgan Jones had not a crumb,
Making his living in this world,
And if I had four thousand pounds,
He'd have his share of it, every ha'penny.

THE POET:
Morgan Jones was in his bed,
Very sickly, unable to get up;
When the cruel news came to him
That his love was at death's door.

Morgan Jones rose from his bed
Although his heart was nearly broken;
He tried to go to her father's mansion,
Although all there hated the sight of him.

And when he first went up
He found the girl who loved him;
He knew from her face
That he would not see her again.

THE GIRL:
Fair of form and pure of face,
Did you come here to see me?
I must leave after few words,
Death has seized me in its grip.

Here are four silver pieces for you,
This is too small a gift;
I had [a lock of] hair from your head in my keeping
When I was on the turbulent ocean.

I loved gaily and I loved merrily,
I loved truly, I loved wisely,
I loved fully, I loved faithfully –
I loved him till it broke my heart.

THE YOUTH:
Here are four silken tassels for you,
This is too small a gift;
I beg you wear them on your head –
They are gilded on the other side.

THE POET:
The two [lovers] embraced each other,
Although salt tears were flowing between them
Cheek to cheek, her body growing colder,
There they stayed until she died.

Morgan Jones tried to go home,
And to his mother and father said
"I do not seek a worldly treasure,
But I would like to see some of its inhabitants".

His father said, angrily enough,
"Get up and take heart! –
You have a fine sweetheart to like
In stead of the Venus who died".

THE YOUTH:
Oh! How should I get up? –
My heart is nearly broken:
To take the life of the one I loved best
Of all God put on this earth

.THE POET:
Eighteen sashes and eighteen swords,
Eighteen servants in full livery,
Eighteen dove-coloured steeds
Carrying Sir Watkin's daughter out.

He tried to go to his love's burial
Although he could barely walk
His heart was almost breaking,
To see the earth and stones placed on her [grave].

Morgan Jones tried to go home,
And on the way he met with Death;
[Death] struck him in his heart
In his breast, with serious intent.

As soon as he came home
He said to his mother and sister,
"I wish for nothing more
Than to be laid in the same grave as her".

A great gentleman of high blood
Said, bitterly enough,
"You may certainly not bury him here;
Let him go to the parish where he paid [his tithes]".

One of the same lineage as he
Whose blood was as noble as theirs, said,
"There, indeed, I insist on burying him,
In the same grave as the girl who took his fancy".

Dafydd Jones from Dolau Gwyrddion
Was near to breaking his heart,
To see the son he had brought up
Going to his grave in the flower of his youth.

It's hard to weave the river's water
In a fair grove of green birch trees;
More difficult still
To keep two faithful lovers from loving.

Oh you who own great riches,
The wealth of this world and gold enough,
Your duty to your children
[Is to] let them marry where their fancy lies.

Morgan Jones and Mary Watkin
Loved with a great and endless love
Until death came to part them –
And in one grave they were laid thereafter.
SFNHM Tape 830. Collected 16.J0.64 from Mrs Sera Trenholme (housewife, b. 1887), Nefyn, Caernarvonshire.
Notes
Stanza 13 only recorded, but this narrative ballad was immensely popular in nineteenth–century Wales. It was often issued in leaflet form, as was the case with the full version given in the present volume. (The internal subtitles included above are, however, editorial additions.) Located in the area of Lampeter, Cardiganshire, the ballad unfolds the tragedy of Morgan Jones and Mary Watkin, a wealthy heiress whose family opposes their courtship. Kept apart, the couple die of love, but despite further family wrangling, Morgan's body is finally buried with that of Mary, in Lampeter churchyard. However, an article in Welsh in the journal Y Geninen (1899 issue) offers some conflicting evidence: that the girl involved was Elen Wynne (again of Dyffryn Llynod, which stands near Llandysul, Cardiganshire), that the lovers died of smallpox, that Elen was buried in Llandysul churchyard, and that Morgan's dying wish to be buried with her remained ungranted. According to the same article, Morgan's grandfather fought for Cromwell, so that the above tragedy would seem to be dated around the beginning of the eighteenth century or slightly earlier. The ballad's author was one 'Thomas Dafydd' from the Teifi Valley – from the Lampeter locality itself, perhaps.
Frequent repetitive touches in his song – binary and triadic patterns in ideas and verbal expression – remind one of the old Scottish and English balladry of oral tradition. Here, too, is echoed the style of the Welsh folk–verses known as 'Hen Benillion' (literally 'Old Stanzas') – in fact, the reflective Stanzas 10,18,24 and 31 might well be traditional oral quatrains incorporated, with or without modification. On the 'ballad' leaflets, various tune–names appear alongside the text 'Morgan Jones': 'Anhawdd Ymadael' ('Loth to Depart'), 'Y Dôn Fechan'('The Little Tune') and'Triban'('Triplet Metre'). Cf. the tune given above with variant forms in JWFSS, i, 58 and 160, and also Hi, 173. According to the singer recorded, the tune to which she rendered 'Morgan Jones ...' was much sung in the streets of Nefyn by 'ballad' sellers at the end of the last century.
Downloads
Back to Song List