The Social & Cultural History Department is based at St Fagans National History Museum. The primary purpose of St Fagans is to illustrate and interpret the daily life and work of the people of Wales from the Middle Ages to the present day.
Corporate Life collections
These collections consist mainly of business and trade materials, including ironmongery, grocery and other shop contents related to the furnishing of commercial and other occupational buildings.
Other collections include medical, law and order and ecclesiastical items.
Domestic and Costume collections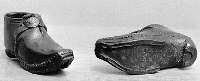 These collections include a comprehensive range of interior fixtures and furniture, ranging in date from the 16th century to the present day.
Clothing from all of the above periods is also collected, both fashionable and everyday wear, official uniforms and occupational dress. Also included are accessories of all types and items of personal use. A study collection has also been compiled for use by students and specialised school groups.
There are comprehensive collections of cooking, dairying equipment, household appliances, tableware, ornaments and furnishing fabrics.
The horological and country furniture collections are particularly strong, with a large proportion displayed in the re-erected buildings.
There are large collections of female dress of the 19th and 20th centuries, richly displayed in the costume gallery.
Agricultural, Craft and Transport collections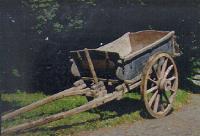 The collection comprises a range of agricultural tools, implements, vehicles and machinery dating from the late 18th century to the mid-20th century. Most of the artefacts are either of Welsh manufacture or have strong links with Wales.
The craft collections represent the working life of rural and semi-industrial Wales; they include woodworking, leatherwork and metalworking crafts as well as basketmaking, cornmilling, pottery and other rural occupations. The textile craft collections include quilting, embroidery, lacemaking, tailoring, textile machinery and products of the woollen industry in Wales.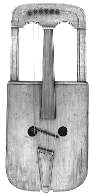 Cultural Life
These include collections relating to music, folklore and customs, cultural, educational and social institutions, popular culture, sports and children's toys and games.
Oral Traditions and Archival collections
The audio-visual archive consists of about 11,000 audio recordings, of which 9,000 contain original fieldwork recordings. The recorded oral information includes material relating to folk narrative, linguistics, folk medicine, traditional music, folklore and customs and oral history relating to the museum collections in general. There is a collection of 470 films, both historic and records of fieldwork undertaken by Museum staff.
The manuscript archive consists of over 33,000 documents relating to Welsh ethnology. In addition there are over 250,000 photographic images in the archive, comprising both historic and contemporary record photographs.
Library
The library consists of over 40,000 bound volumes and 200 periodical titles representing ethnological studies with particular reference to scholarly publications, mainly relating to the Museum collections and Welsh social and cultural history.