Folk Songs
Back to Song List
Here is a Splendid Joyful Festival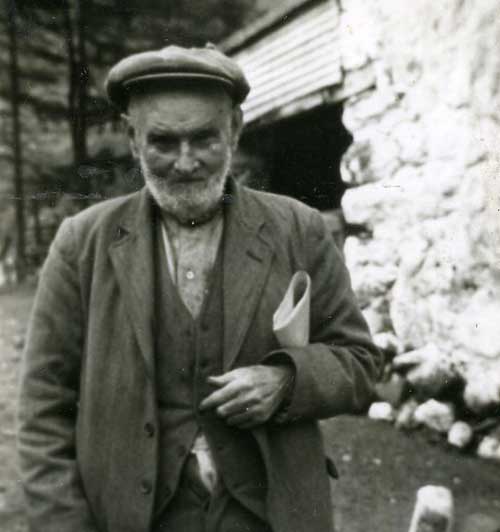 Here is a splendid joyful festival
When Jesus Christ came as a boy;
In the oxen's stall in Bethlehem Judah
He was born of Mary's womb.
There was opened a place of mercy
Closed since Adam's fall;
The Son of God possessed the keys
To open the portals of all the treasures.

There were found delightful pearls
To light the way to the land of life,
And oil was obtained, without measure,
To treat the wounds of all sinners.
There were the pure breezes
To bring to life all the dry bones
That had once filled the valley
As locusts once filled Egypt's land.

There was found remedy
For the lame to walk perfectly,
The blind to see and the mute to utter,
And the leper after that.
Never was there any physician
On earth, nor any doctor,
Like the Messiah,
The great doctor of souls.

Let us praise, "Hosanna! Alleluia!",
In celebration of the Lamb of Calvary,
For giving his blood freely
that we might escape completely.
Glory for ever to the name of Jesus
For saving and protecting us;
Take us, oh Lord, into your joyful heaven,
Amen, Amen, so wish we all.
SFNHM Tape 306. Collected (six stanzas only) 25.10.60 from Robert Thomas Evans (farmer, b. 1880), Dinas Mawddwy, Merioneth.
Notes
A Christmas carol, locally associated for some decades with the singer's family. Six stanzas only were recorded, the remainder being obtained from a family notebook. The text, whose author remains unknown, is non–alliterative (see below) and therefore likely to be of the nineteenth century. Its attention is centred more upon the Crucifixion and Resurrection than the Nativity itself. The tune was referred to as 'Y Ceiliog Du' ('The Black Cockerel').
During recent centuries the writing and singing of Christmas carols, and attending the early morning Christmas plygain (carol service) at local church or chapel, have been especially popular in parts of north Wales. By about the second half of the last century, hundreds of texts, full of elaborately organised phonetic patterns, had been produced by local poets to fit specific popular tunes alive in oral tradition. Many of the texts themselves came to be circulated orally, although large numbers were to be found in manuscripts, almanacs, 'ballad' leaflets and printed books. These compositions were usually lengthy, often heavily moralistic or doctrinal, and, far from confining attention to the Birth at Bethlehem, would in many cases narrate the entire life–story of Christ and not infrequently cast a glance back to the Fall at Eden and forward to Doomsday.
Downloads
Back to Song List