Folk Songs
Back to Song List
See-Saw, Swaddled One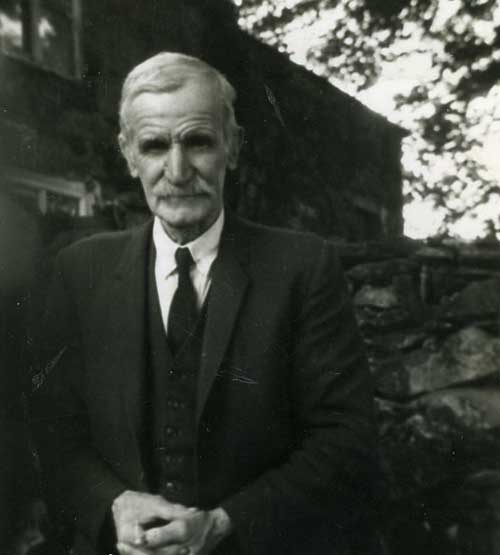 See–saw, swaddled one, earning three pence:
A penny for me and a penny for you
And a penny for Sion (John) for lending the saw.

See–saw, swaddled one, catching three hares:
Eighteen (pence) for me and eighteen for you
And eighteen for Twm (Tom) for lending the dog.
SFNHM Tape 315. Collected 18.4.63 from Llew Evans (farmer, b. 1890), Rhyd–y—main, near Dolgellau, Merioneth.
Notes
A rocking–song learnt from his mother by the singer (b. 1890) when he was a little boy.
The three pence in Stanza 1 appear to be payment for sawing. Cf. the reference in ODNR, 237, to a possible link between two English 'See–saw' rhymes and the singing of sawyers at work. Sawing imagery, incidentally, is met with in several Welsh nursery rhymes.
Downloads
Back to Song List