Amgueddfa Cymru remembers the First World War
Telling the story of the impact of the First World War on Wales through the national museums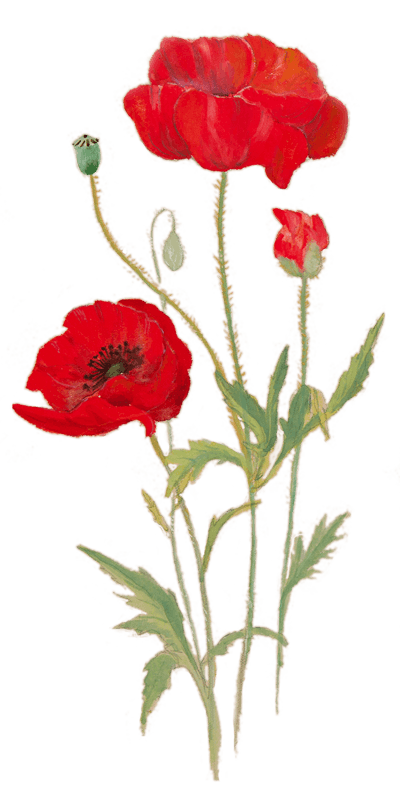 During 2018 Amgueddfa Cymru will be reflecting on the conclusion of the First World War, how it was celebrated at the time, commemorated in the aftermath and remembered today.
Poppies for Remembrancefrom 21 July 2018 – 3 March 2019 at National Museum Cardiff will explore how the poppy became the symbol for remembrance, and provide an opportunity for contemplation and reflection on loss and recovery.
Another major highlight will be Cofeb (Memorial) 23 July 2018 – 31 December 2018 at the National Slate Museum which focuses on the very special Pen-yr-Orsedd memorial in Dyffryn Nantlle.
Women and the home front continue to be an important part of our response to First World War commemoration. National Waterfront Museum Swansea will look at the role of women in munition production in Munitionettes and Canary Girls running from September 2018 – December 2018.
In October 2018 we will open our Wales Is... gallery in St Fagans National Museum of History. A section of the gallery will focus on the First World War and the story of St Fagans Castle being used as a hospital for recuperating soldiers. Also at St Fagans, a 3-D printed replica of Y Gadair Ddu will be displayed until the end of August 2018. The 'Black Chair' posthumously awarded to the Welsh poet Hedd Wyn at the Birkenhead National Eisteddfod 1917.
At the National Wool Museum our volunteers are participating in the Centenary Textiles Project, run by Wonderwool Wales, to produce a Community Textile Installation of 70,000 poppies to commemorate each person from the UK who died serving their country.
Our mobile exhibitions continue to tour: For Freedom and for Empire at Big Pit: National Coal Museum, March – June 2018, and then at National Waterfront Museum Swansea October 2018 – March 2019. Working for Victory will be at the National Slate Museum 22 January – 5 July 2018.
We will be hosting events at many of our sites relating to our programme of exhibitions.
Explore our online First World War Collections
You can keep up to date with information and events, and share your own memories and thoughts on the First World War on: Twitter @WalesRemembers and @AmgueddfaCymru. When posting your own messages include the hashtag #WW1.
Our Cymru'n Cofio Wales Remembers 1914–1918 programme and related activities are generously supported by the Welsh Government (CyMAL), the Heritage Lottery Fund, the Armed Forces Community Covenant Fund and other donors.
Exhibitions, Events and Activities across our Museums:
Find out more about the First World War
[PDF download]
Our commemoration programme forms a key part of the Welsh Government's Wales-wide programme marking the centenary, called Cymru'n Cofio – Wales Remembers 1914-1918
Cymru'n Cofio - Wales Remembers 1914-1918 (www.walesremembers.org) is the official site for information on how Wales will mark the centenary of the First World War. It provides a focal point for information on the latest news, projects, events and signposting services for the programme of commemoration which will take place in Wales from 2014 to 2018.