Spring Bulbs for Schools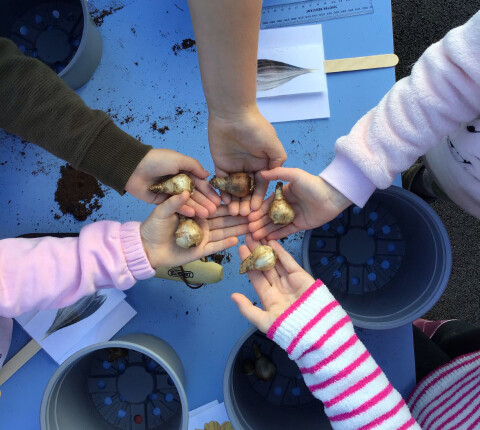 Plant bulbs in your school grounds to study climate change. Join this UK wide investigation and improve science and numeracy skills.
*All schools must apply by the end of July to take part in the following September. Free to all schools in Wales - spaces limited.
More information about the project
Dates: Sept - March
Curriculum
Science, Geography and ESD&GC.