Mineral Database
Franklinphilite
Crystal System:
Triclinic
Status of Occurrence:
Confirmed Occurrence - 1st UK recording
Chemical Composition:
Hydrated potassium-sodium-manganese-magnesium aluminosilicate hydroxide
Method(s) of Verification:
Llyn Du Bach Mine: XRD and SEM-EDS at NMW (XRD no. NMW X-2337). Full details are provided by Cotterell and Hubbard (2013).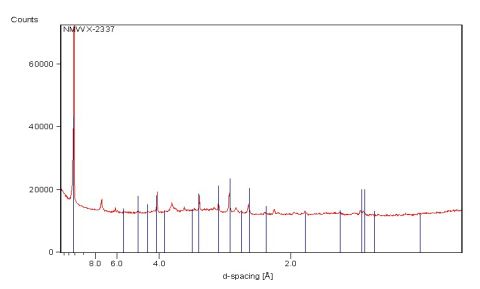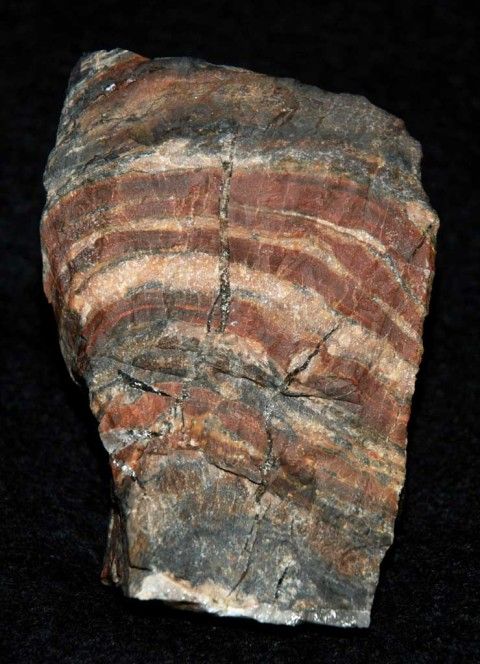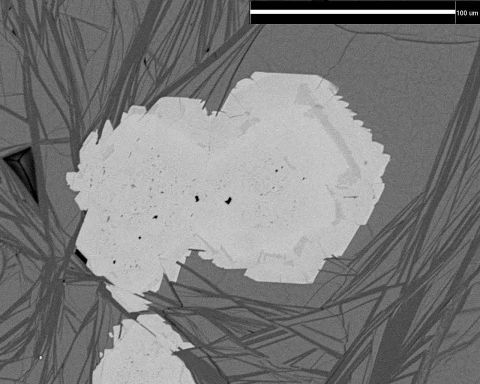 Chemical Group:
Geological Context:
Introduction:
franklinphilite is the manganese analogue of stilpnomelane. Whilst stilpnomelane is quite common - occurring at many hundreds of localities worldwide - franklinphilite is very rare. It was was first described by Dunn et al. (1992) from the remarkably diverse mineral deposit at Franklin, New Jersey, U.S.A. where it occurs within a metamorphosed manganese- and zinc-rich mineral assemblage.
Occurrence in Wales:
despite being a very rare mineral on a world scale franklinphilite is relatively common as a filling in veinlets, cross-cutting the Lower Cambrian age manganese ore bed, in the Harlech Dome particularly at Llyn Du Bach Mine near Moel Ysgyfarnogod (Cotterell and Hubbard, 2013).
Key Localities:
Llyn Du Bach Mine, Moel Ysgyfarnogod, Harlech, Gwynedd:

franklinphilite is common in thin veinlets cutting through the hard, flinty, manganese ore bed at this remote site. See Cotterell and Hubbard (2013) for a detailed description of this occurrence.
References:
Franklinphilite in veinlets in the Lower Cambrian manganese ore bed, Harlech, Merionethshire, Wales. Journal of the Russell Society, 16, 51-59.
Franklinphilite, the manganese analog of stilpnomelane, from Franklin, New Jersey. Mineralogical Record, 23, 465-468.