Mineral Database
Baryte
Crystal System:
Orthorhombic
Status of Occurrence:
Confirmed Occurrence
Chemical Composition:
Barium sulphate
Method(s) of Verification:
visual identification.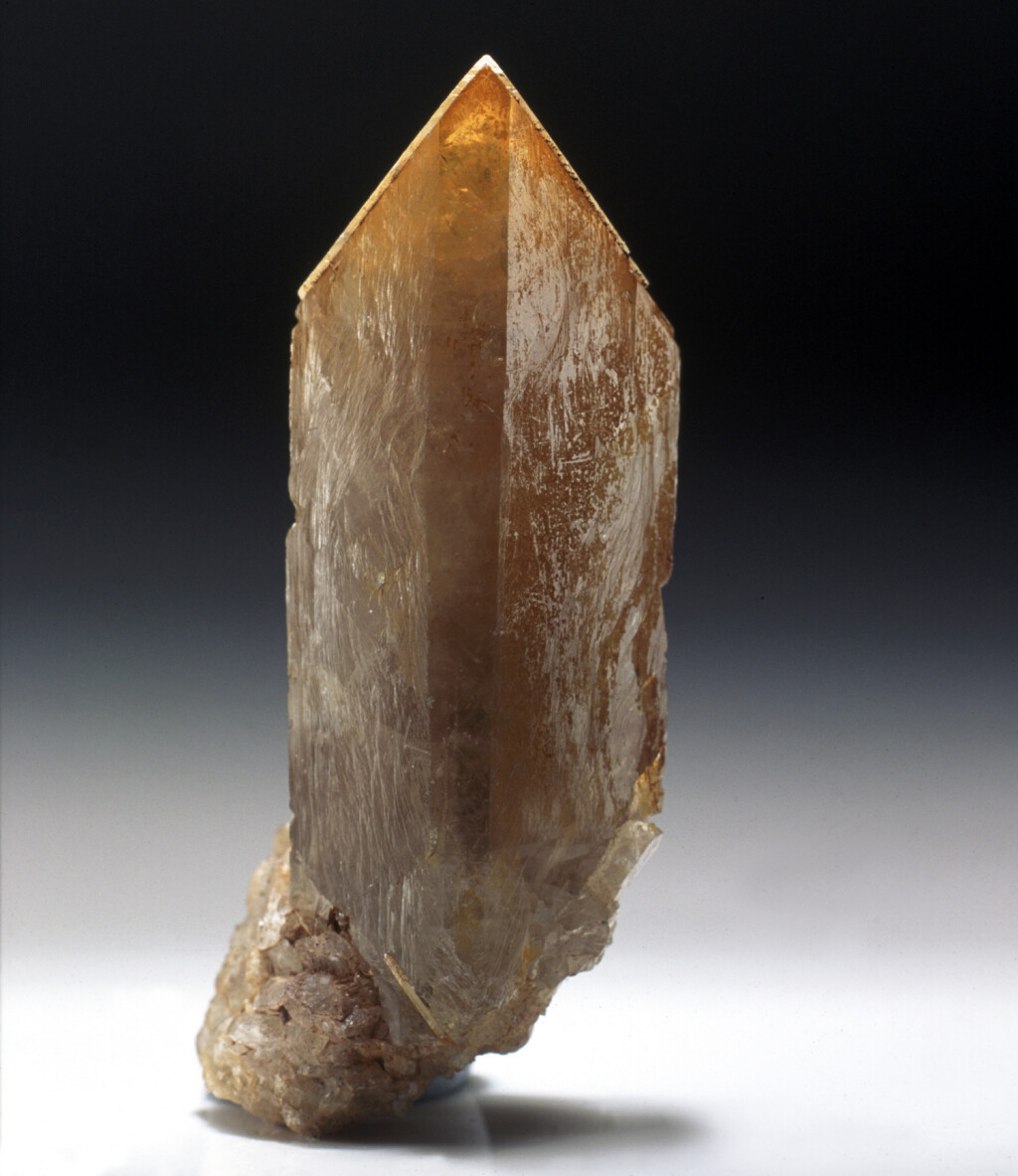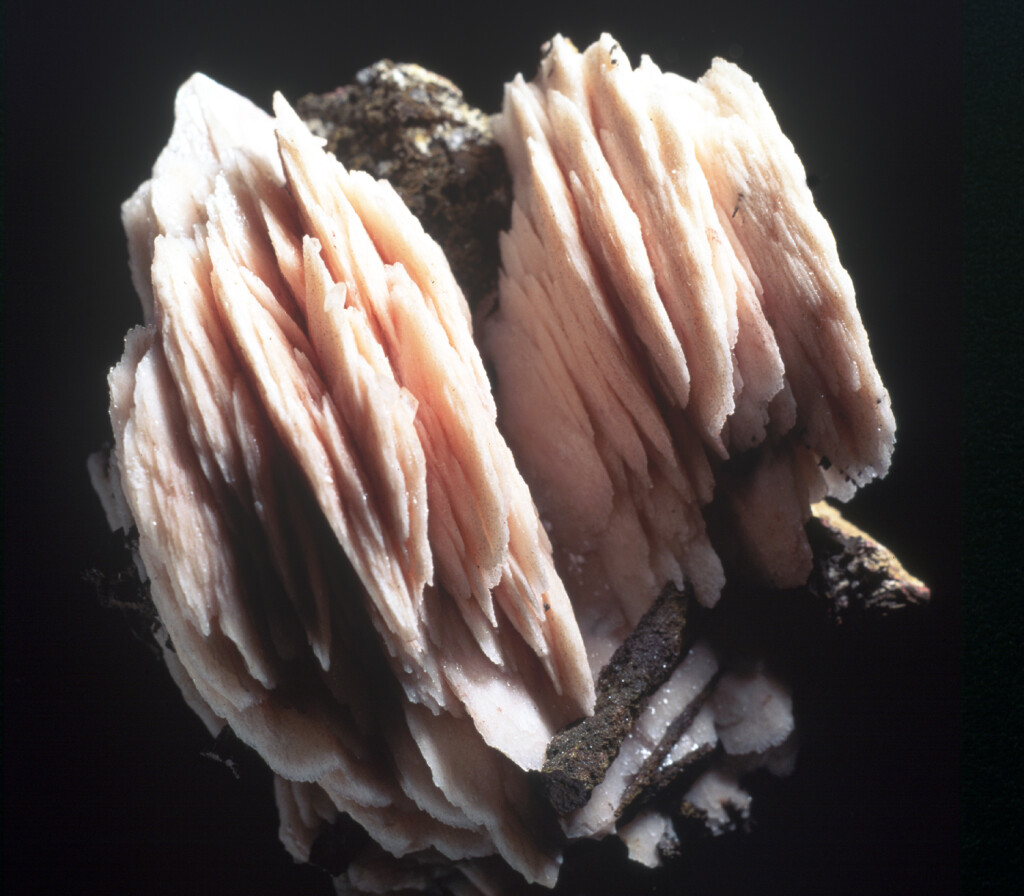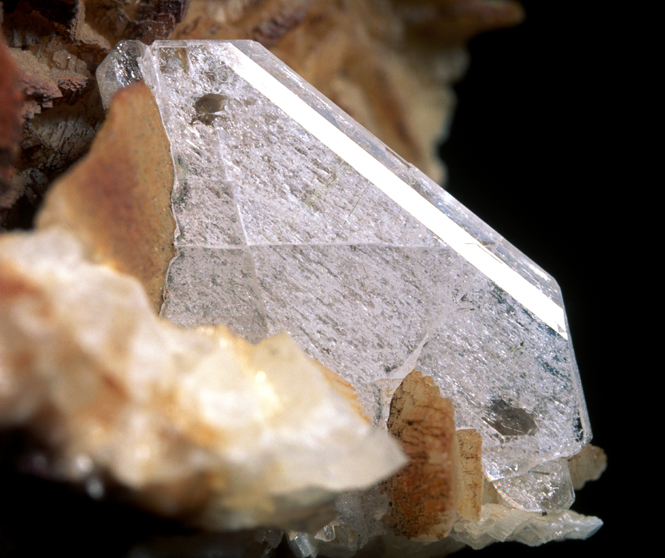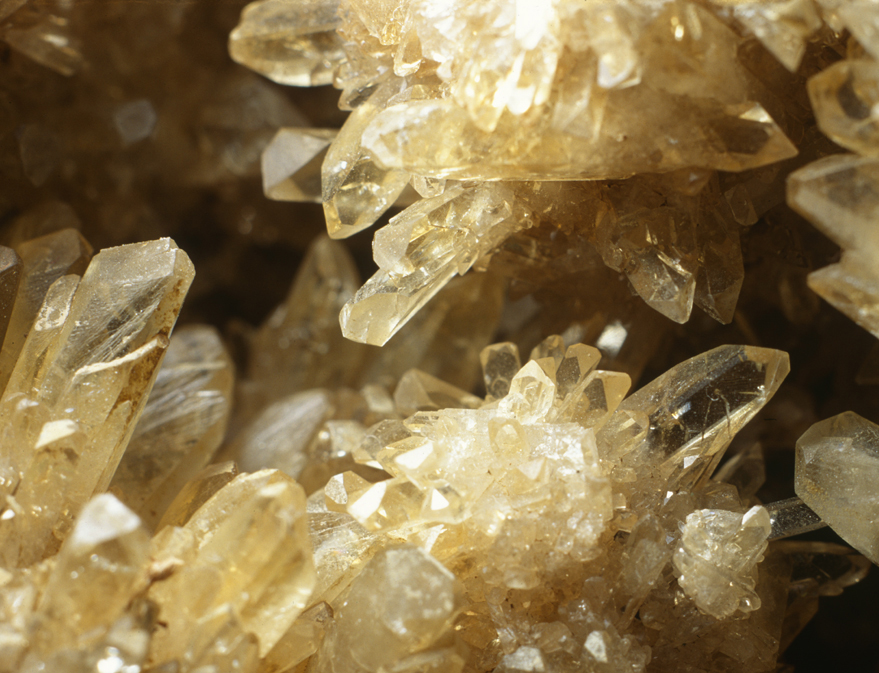 Chemical Group:
Geological Context:
Hydrothermal : limestone hosted hematite deposits
Hydrothermal : epithermal polymetallic veins & pipes
Hydrothermal : Mississippi Valley Type veins
Supergene : in situ natural oxidation & weathering deposits
Introduction:
baryte is a common mineral that occurs in a range of geological settings. It occurs as a primary mineral in a variety of hydrothermal mineral deposits but particularly Mississippi Valley Type vein/cavity-fill deposits and sedimentary-exhalative deposits, both of which can carry sufficient baryte to be mined economically for it. Common associates in such deposits include calcite, sphalerite and galena. Baryte also occurs with cavity-fill hematite deposits, where it is regarded as a gangue mineral. In the supergene environment, baryte may be present both in natural, in situ weathering zones and in post-mining assemblages where it tends to be microcrystalline. Baryte is also present in sedimentary rocks, where it tends to occur in cavities within septarian nodules in mudstone sequences. Detrital baryte may occur in placer deposits in areas where rocks carrying primary Ba mineralization are being eroded. Baryte has a high density, hence the old miners' name for it - 'heavy spar'. This assists in identification and it may be distinguished from the similarly heavy barium carbonate, witherite, by its resistance to dilute hydrochloric acid (witherite will effervesce). It may contain significant strontium and there is a mineral series between baryte and the strontium sulphate, celestine.
Occurrence in Wales:
baryte occurs abundantly in many of Wales' hydrothermal ore deposits, particularly those of Mississippi Valley Type (MVT), where it is associated variably with calcite, fluorite, witherite and base-metal sulphides. At some localities it occurs in small quantities as a gangue mineral, but it was formerly sufficiently abundant at others to be mined in its own right. Baryte was mined in the Llanengan district of North Wales, at the Pennant Mine near St Asaph, at mines in the Middletown area on the Powys-Shropshire border, at three mines on the Van Lode in Central Wales and at the Vale of Towy and Cystanog Mines near Llandeilo (Carruthers et al., 1915). In comparison to other important baryte-producing areas of the UK, the Welsh occurrences are generally massive, with few good crystals being produced. The chief exceptions to this are the cavity-fill iron-ore deposits of South Wales, which have intermittently produced excellent display specimens over the years, and the septarian nodules of the South Wales Coalfield, from which fine single crystals are occasionally recorded. The abundance of baryte dictates that the specific localities listed here are only those notable either for fine specimens or for the paragenetic interest of the occurrence
Key Localities:
Central Wales Orefield:

of localized occurrence, baryte was nevertheless worked in quantity from the Bryntail, Glyn and Penyclun mines on the Van Lode near Llanidloes (Bick, 1982), where it was closely associated with witherite. Occasional good crystals have been found at Bryntail and smaller crystals occur at Penyclun (Morgan & Starkey, 1991). Virtually all occurences of baryte in Central Wales are on the eastern side of the orefield; one isolated occurrence on the western side is at Bwlchygarreg, near Talybont, where a trial adit has been driven into the Esgairhir Lode (Mason, 1994), and additionally quartz epimorphs after a bladed mineral, probably baryte, occur at the Llwynmalus Mine near Tan-y-Graig in the SW part of the Orefield (J.S. Mason, unpublished data).

Dolyhir Quarry, Old Radnor, Powys:

baryte is an important component of the copper-lead-arsenic (Cu-Pb-As) vein mineralization at this locality. It is usually massive, but occasional noteworthy specimens have been found in recent years, including translucent prismatic yellow and bluish crystals to 20 mm and tabular white blades to 15 mm. Closely associated minerals comprise calcite, harmotome, barytocalcite and witherite. The better baryte specimens have generally been obtained from thin veins cutting Precambrian strata in the lower benches of the quarry.

Halkyn, Flintshire:

baryte occurs widely in the MVT veins of the Halkyn district, albeit generally in minor amounts.

Llangynog Orefield, NW Powys:

baryte is a locally common gangue mineral in some of the base-metal veins of this area. It is most abundant at Cwm Orog Mine, where particular note should be made of a fine lode exposure comprising of massive baryte carrying scattered small cubes of galena.

Ogmore, South Wales:

this is an important locality in paragenetic terms because baryte (with associated galena) forms Mississippi Valley Type (MTV) veins in the Carboniferous Limestone but in the unconformably-overlying Lower Lias the nature of the occurrence changes to sedimentary-exhalative. In the marginal-facies shelly Lower Lias, the baryte occupies geopetal structures and other syngenetic features. Fletcher (1988) used these features to age-constrain the MVT mineralization of South Wales to the Lower Jurassic.

Parys Mountain, Anglesey:

baryte was formerly found here in large masses (up to 18 kg) of blue crystals, but only in the near-surface environment (Lentin, 1800; Southwood & Bevins, 1995). It is possible that these were of supergene origin, the barium having been leached from the Parys Mountain volcanics by acidic groundwaters.

Pennant Mine, St Asaph, Clwyd:

situated just to the west of the Halkyn Orefield, baryte was mined at this locality from texturally-similar veins to those worked at Halkyn, but in this case hosted by Lower Palaeozoic sedimentary rocks. It is much more abundant here than at Halkyn, and is accompanied by witherite, plus galena and sphalerite (Carruthers et al., 1915).

South Wales:

within the South Wales iron-ore district, baryte occurs commonly in solution-cavity mineralization in dolomitized Carboniferous Limestone, associated with calcite, quartz and iron oxides, all as open-space growths. Notable specimen localities include Mwyndy Mine, where yellowish crystals up to 5 cm have been found, and several quarries along the outcrop, particularly Ton Mawr, Taff's Well, Machen and Cwmleyshon. Some particularly attractive bladed pink crystals have been collected from Ton Mawr Quarry in recent years. Baryte also occurs abundantly in Mississippi Valley Type (MVT) veins throughout the area, in association with base-metal sulphides, but few good specimens have been found.

South Wales Coalfield:

baryte is occasionally found within cavities in septarian ironstone nodules, as tabular crystals up to 10 mm across. Localities include the Bedwas, Deep Navigation, Lewis Merthyr and Windsor Collieries.

Vale of Towy Mine, Llandeilo, Carmarthenshire:

clear baryte crystals were formerly found at this mine (Hall, 1993). The site is now rather obliterated, but massive baryte can still be found with patience.

Welsh Borderland:

baryte was formerly mined at the Weston, Builthy and other workings straddling the Powys-Shropshire Border and blending into the West Shropshire Orefield. There are further scattered occurrences to the south, for example at the isolated Felindre Mine, in the hills between Llandrinidod Wells and Knighton (Hall, 1993). Some fine specimens were obtained from Weston Mine, and in addition Bick (1982) illustrates a clear crystal ca. 5 cm in length from an old trial at Galltymain, near Meifod. These workings are now rather overgrown and have not produced anything of note in more recent times.
References:
The Old Metal Mines of Mid-Wales: parts 4&5 West Montgomeryshire, Aberdovey, Dinas Mawddwy and Llangynog. Pound House, Newent, Glos.
Barytes and witherite. Memoirs of the Geological Survey. Special Reports on the Mineral Resources of Great Britain, 2.
Tidal erosion, solution cavities and exhalative mineralization associated with the Jurassic unconformity at Ogmore, South Glamorgan. Proceedings of the Geologists' Association, 99, 1-14
Metal Mines of Southern Wales. 2nd Ed. Griffin Pubs., Herefordshire.
Briefe über die Insel Anglesea, vorzuglich über die dasigen Kupferbergwerke und die dazu gehorigen Schmelzwerke und Fabriken. Leipzig.
A Regional Paragenesis for the Central Wales Orefield. Unpublished M.Phil thesis, University of Wales (Aberystwyth).
Harmotome from Pen-y-Clun Mine, Llanidloes, Dyfed, Wales. U.K. Journal of Mines and Minerals, No. 10, 4-6.
Parys Mountain -The type locality for Anglesite. UK Journal of Mines & Minerals 15, 11-17.