Press Releases
Have a 'slate' time this Christmas
Date:
2014-11-24
Festive frolicks at the National Slate Museum Winter Fair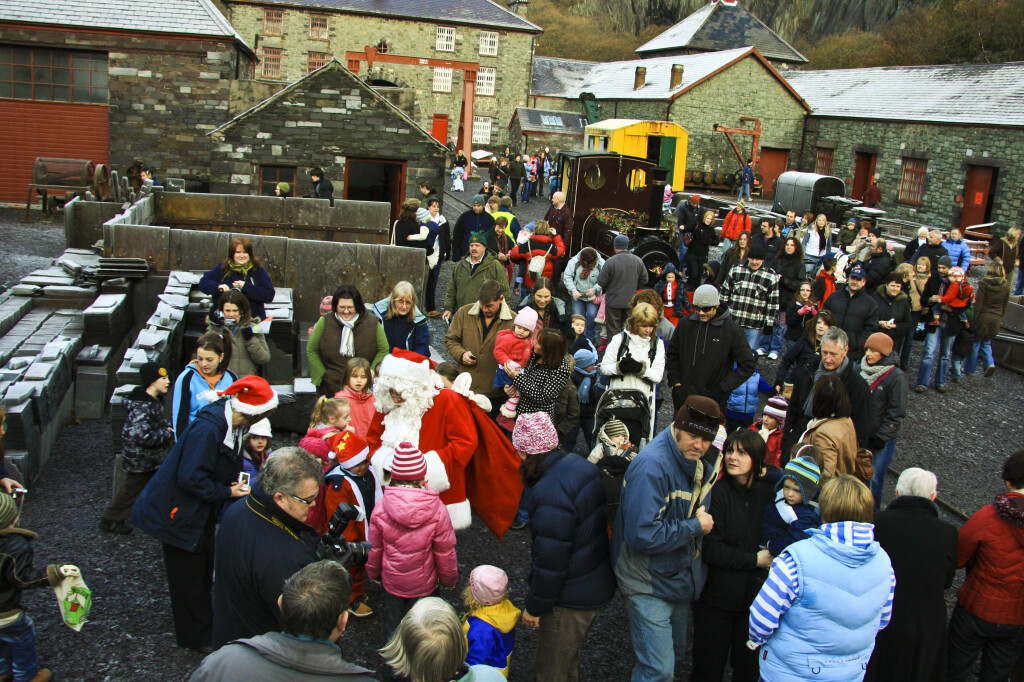 If you're looking for a head start to tell Santa what you want in your stocking this year as well as bit of festive fun to usher in the Christmas Season, then head for the National Slate Museum Llanberis and its annual WINTER FAIR on 30 November 2014.
The event will be packed full of activities to usher in the Festive Season. As well as Santa arriving by train at 11am and then in his grotto, there's a magical range of fun activities including storytelling with Mother Christmas, music by Deiniolen Band and carols with local choir Genod Gwyrfai, puppet shows, a crafts room for children to make a Seasonal craft to take home and for the first time, stalls selling local crafts to buy.
"The Winter Fair is a great way to welcome the Christmas and Winter Season,' said Marketing Officer, Julie Williams. "Santa arrives by train at 11am and will then be in his grotto seeing all the children who've come to visit, and of course, to give them a special gift. But this year we also have Mother Christmas who will be telling seasonal stories in front of the cosy fire in our Quarrymen's houses – all of which will be decorated, and where you can enjoy a roasted chestnut or two!
"Our special Santa post box is also back and if children bring their letters with them to post Santa will send a reply to each and every child! . This year we will also be running mini engine rides for families so there's something for everyone!"
The Winter Fair will be held on 30 November between 11am and 4pm. Admission is free but there is an additional cost to see Santa and for the craft workshops. Tickets for Santa can be pre-booked this year also. For more information contact the Museum on 02920 573700 or e-mail slate@museumwales.ac.uk
- ENDS –
For more press information and photographs please contact Julie Williams on 02920 573707 : e-mail: julie.williams@amgueddfacymru.ac.uk. Photographs are available. Entry to all Amgueddfa Cymru – National Museum Wales sites is free, thanks to the support of the Welsh Assembly Government. The National Slate Museum is open all winter