Press Releases
Students Make Do and Mend for popular competition
Date:
2015-12-09
Students from the University of Wales Trinity Saint David have been showcasing their creativity at the annual Colleges Competition at the National Wool Museum.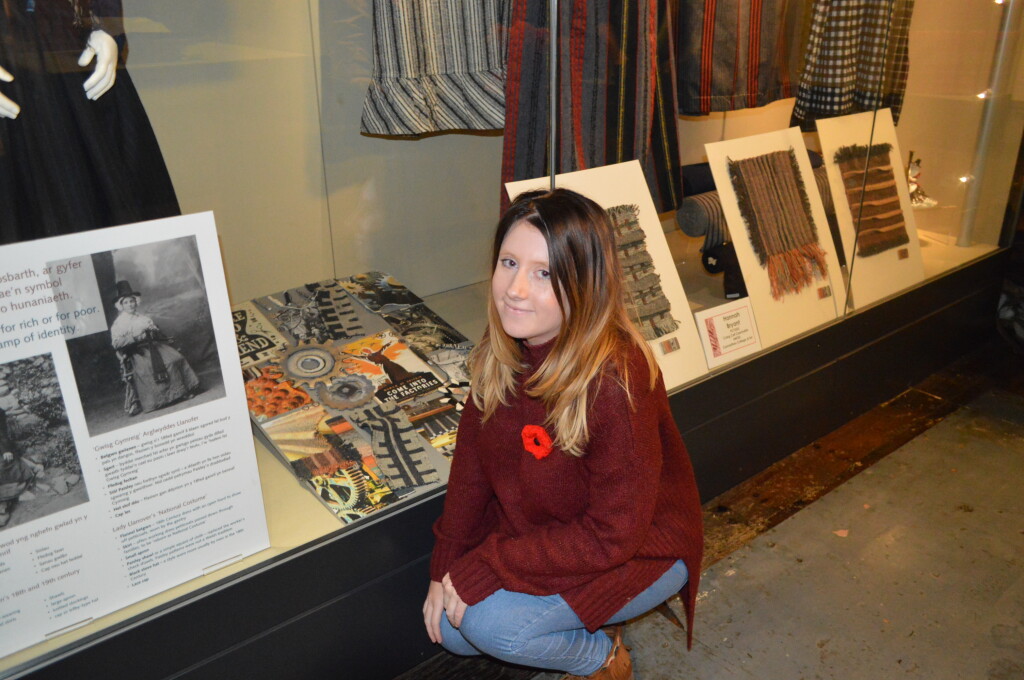 This thriving project is a result of an annual partnership between the University and Museum where students are invited to respond to a brief set on a theme. This year's theme was Make Do and Mend and forms part of the activities around Cymru'n Cofio Wales Remembers 1914-1919.
The process starts with students visiting the Museum to gather inspiration from its collections and exhibits, before putting their skills into practice to create a piece of artwork or a product which could be sold at the Museum gift shop and online.
The initial drawings are then sent to the Museum where they are shortlisted and a prize awarded to the top three entries.
Speaking about the success of the competition, Head of Museum, Ann Whittall said: "This is the eighth year we've worked with the University and the results keep going from strength to strength.
"It is a wonderful to provide an opportunity for creative and talented students to showcase their work at a national museum, and is an important way of using the past to inform the future and inspire contemporary design," she added.
Delighted with the outcome, Laura Thomas, Co-Course Leader and Woven Textiles Tutor at the Carmarthen School of Art, Coleg Sir Gar said: "Students and staff always enjoy tackling the annual National Wool Museum student competition, as part of our second year of studies.
"We're delighted that Hannah Bryant won the competition this year with her highly technically proficient and visually appealing interpretation of the Make Do and Mend.
"As a specialist weaver, she took the opportunity to learn the iconic Welsh technique of 'double cloth', incorporating structural pleats and subtle colour mixing. This is a wonderful achievement to add to her CV, which will hopefully help her realise her ambitions for a career as a woven textile designer upon graduation."
ENDS
Winners 2015
First
Hannah Bryant – UWTSD Carmarthen School of Art, Coleg Sir Gar for her complex woven samples inspired by the edges of cogs in industrial machinery.
Second
Stacey Mead – UWTSD Swansea College of Art for her commercial response to the brief in producing a set of three notebooks.
Third
Nicole Watkins - UWTSD Swansea College of Art for her commercial response in layering images to produce a calendar.