Press Releases
Waterfront welcomes Miss Bogie as part of successful school project
Date:
2016-04-13
The National Waterfront Museum is delighted to present a brand new display in its Welsh Achievers Gallery.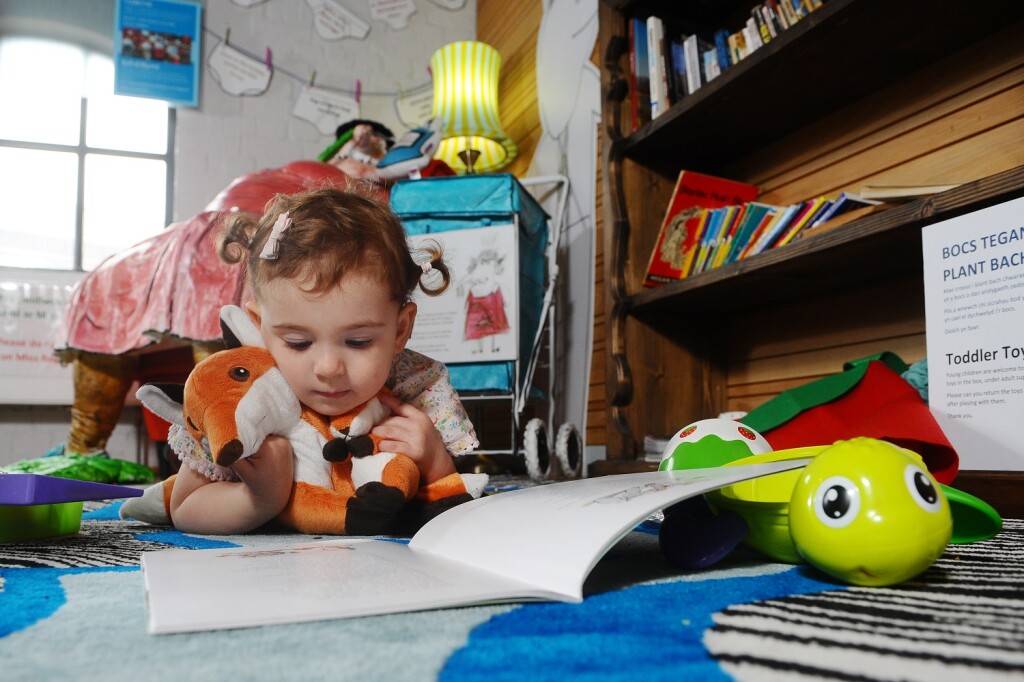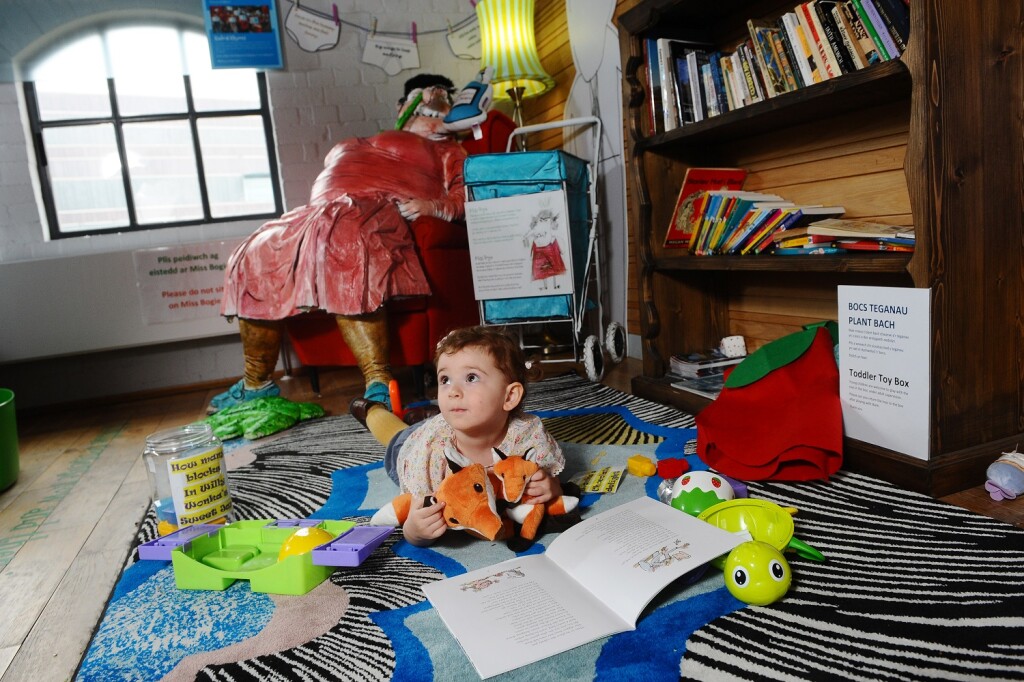 Titled the Roald Dahl Reading Corner, the display is the end result of a Kids in Museums Taking Over Day project started in November last year with pupils from Townhill Community Primary.
As part of the project, the pupils aged 7 and 8 worked alongside Museum staff, Welsh cartoonist Huw Aaron, writer Thomas Docherty and Young People's Laureate for Wales, Martin Daws to create their own Roald Dahl-inspired character using imagination from his well-known books and stories.
As a result of this imagination, their drawings have since been designed and created into Miss Bogie – a life-size 3D sculpture – by local fine artist and Gallery Assistant Jessica Hoad.
Miss Bogie, who now forms the gallery's centrepiece, sits proudly on a bright red reading chair and is already very popular with visitors.
Made out of various materials including plaster and expandable foam, the construction of Miss Bogie was definitely a new way of working for Jessica, she said: "This has been a really fun project to work on and I have enjoyed working with everyone involved.
"I loved Roald Dahl's stories as a child and it's been brilliant seeing the pupils at Townhill Community Primary be inspired to develop their own stories and characters. Although this is very different from my usual arts practice, it has been great helping to bring one of their characters to life."
Speaking about the new display, Exhibitions Officer, Jacqui Roach said: "This is a brilliant way for pupils to be involved in and influence what they see in a museum.
"Their creativity is now available for members of the public to see and enjoy – it is a celebration of not only the project, but of Welsh writer Roald Dahl himself.
"It has been a fantastic opportunity for us to further develop the reading corner into a fun, family-friendly area of the gallery which also features a hands-on toddler box and dressing up items."
Leisa Bryant, the Museum's Learning Officer is delighted with the outcome, she said: "It has been a pleasure to work with pupils and teachers from Townhill Community Primary and see all of their brilliant ideas for the display come together – we definitely think Miss Bogie will be a big hit – lots of visitors are already taking pictures and tweeting about her!"
Karen David, Deputy Head Teacher at Townhill Community Primary said: "The year 4 children from the school have loved being part of this project. Working with a range of authors and illustrators has inspired them to create a variety of characters as well as write their own stories.
"All the children involved have really enjoyed using their imagination to create a character and the fact that it will be on show for all to see really motivated them."
The culmination of this project also coincides with the centenary year of Roald Dahl's birth and a special event with revolting rhymes and gloriumptious storytelling will be planned in September to further mark the occasion.
National Museum Cardiff is also planning to celebrate with a Quentin Blake exhibition which showcases the talent of one of the world's best-loved illustrators best known for his work in the books of Roald Dahl. This show runs from 16 July to 30 November 2016.
ENDS
Notes to editor
The Roald Dahl Reading Corner display will be on show in the Achievers Gallery until the end of the year.
For more details about Kids in Museums Taking Over Day visit https://kidsinmuseums.org.uk/what-we-do/takeover-day/
To stay safe during these times of COVID, please also see - https://kidsinmuseums.org.uk/what-we-do/teen-digital-takeover/