Staff Profile
Dr Graham Oliver
Honorary Research Fellow (Natural Sciences)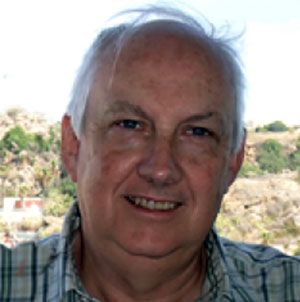 Contact Details
Dr Graham Oliver
Natural Sciences
National Museum Cardiff
Cathays Park
Cardiff
CF10 3NP
Phone: +44 (0)29 2057 3220
Staff Name
Dr Graham Oliver
Job Title
Honorary Research Fellow (Natural Sciences)
Areas of Responsibility:
Molluscan and Collections Research
Qualifications, memberships and relevant positions
BSc (Hons) Aberdeen.
Ph.D Newcastle-upon-Tyne.
Fellow of the Royal Society of Biology (FRSB).
Fellow of the Linnean Society (FLS).
Fellow of the Royal Geographical Society (FRGS).
Honorary Senior Lecturer, Bangor University.
Research Interests
The taxonomy and systematics of molluscs, primarily bivalves and especially those living in extreme environments such as methane seeps, brine pools and the deep-sea. Secondarily the taxonomy of bivalves of the Western Indian Ocean, Arabian and Red Sea. History of shell collections and conchologists. Development of taxonomic tools primarily identification web sites and associated training. Recent projects include the description of new species of bivalves from Svalbard, Papua New Guinea and Antarctica; the history of the Montagu shell collection and a biography of John Adams of Pembroke; a bivalve training course in Kerala, India.
Keywords
Taxonomy, Mollusca, Bivalvia, deep-sea, extremophiles, shell collections, taxonomic training.
Links