Trustees
Roger Lewis
Trustee (President)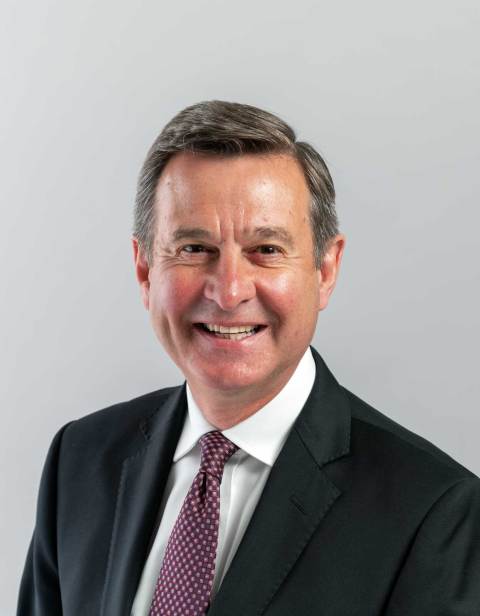 Over the past 40 years he has held senior executive positions at the BBC, ITV, Classic FM, EMI, Decca and the WRU. As a non-executive, he has held Chairmanship roles which include the Royal Liverpool Philharmonic Orchestra, Boosey and Hawkes and the Cardiff University Business School International Advisory Board. For the UK Government he has been Chair of the Music and Dance School Scheme and for the Welsh Government he has been Chair of the Cardiff Capital Region.
In 2011 he Chaired the cross-party Yes for Wales referendum campaign. Roger has been a trustee of the Wales Millennium Centre, Liverpool European Capital of Culture, the Institute of Welsh Affairs, the Masterprize International Composers Competition and the Beacon Fellowship for Philanthropy.
In 2006 Roger was a member of the Wales Arts Review Panel to examine the funding of the arts in Wales.
He is currently Chair of Cardiff Airport, and will step down from this post in June of 2020. Roger is also Chair of the Churchill Lines Foundation and the Racecourse Media Group and is a Trustee of the charity, "Compass for Life", which supports disadvantaged children.
Roger holds Honorary Doctorates from the Universities of Nottingham and Glamorgan, Honorary Fellowships from the University of Cardiff and the Royal Welsh College of Music and Drama and is an Honorary Member of the Royal College of Music. He is B.Mus (Hons) graduate of the University of Nottingham and a Fellow of the Royal Society of Arts.
Hywel John
Trustee (Treasurer)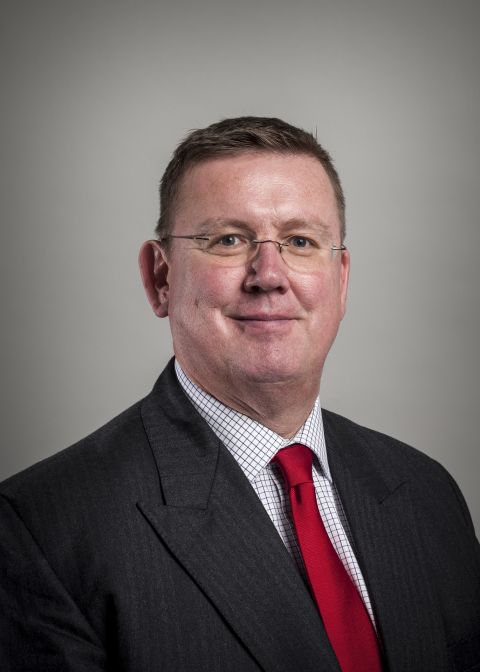 Hywel John read economics and law at Trinity College, Cambridge before qualifying as a chartered accountant. He has worked for thirty years in the international oil and gas industry holding senior executive and board-level positions with public companies. More recently, he has combined advisory roles with volunteering opportunities which have included work as a school governor, church treasurer, participating in local archaeological excavations and supporting a major World War One exhibition as an Education Assistant working with schoolchildren. He is a member of the University of Swansea Development Advisory Board.
Hywel has family roots in the former mining community of Fforestfach near Swansea and has a home in Pembrokeshire. He is a developing and enthusiastic second-language Welsh speaker and has a passion for visiting museums, sites of historic interest and rugby grounds across Wales and beyond.
Dr Carol Bell
Trustee (Vice President)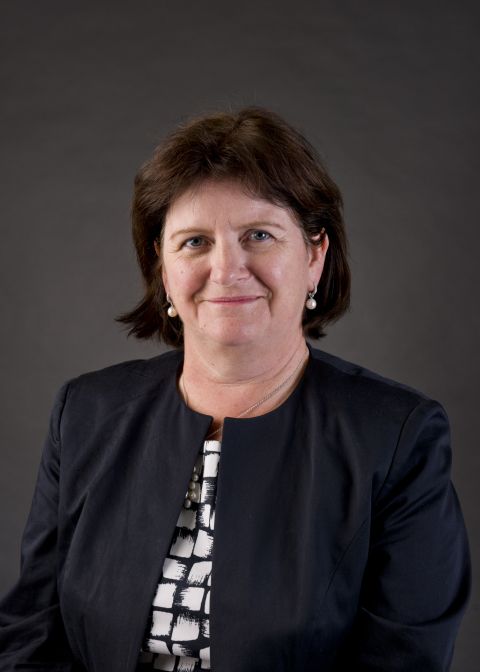 After having a successful career of almost 20 years in oil and gas and investment banking, in 2000 Carol embarked on a plural career which today includes academic archaeology, non-executive directorships of public companies and trusteeships of charities engaged in the educational, cultural and renewable energy sectors. In 2012, she became a member of the Authority that governs S4C, the Welsh language public service broadcaster. Carol's business career as a board member of three energy companies takes her all over the world and she is passionate about visiting museums and galleries on her travels. Consequently, she has considerable familiarity with the collections of art, archaeology and ethnography held by the world's major museums.
Professor Robert Pickard
Trustee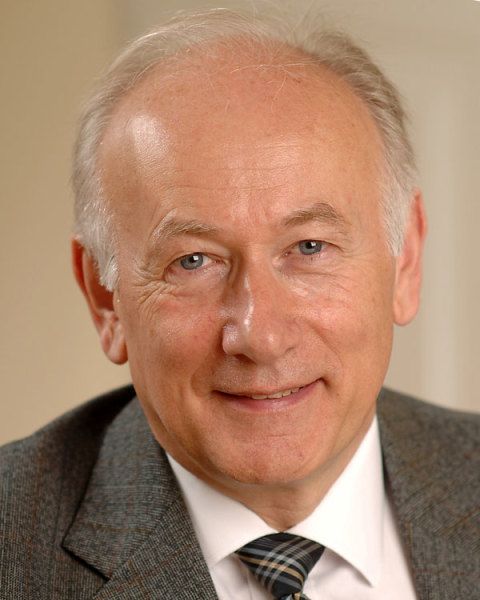 Professor Robert Pickard is Emeritus Professor of Neurobiology at the University of Cardiff, Visiting Professor at the Royal Agricultural University and a Fellow of the Society of Biology and the Royal Society of Medicine. Formerly, he was an Independent Advisor to the Welsh Assembly Commission, Chair of the UK Committee on Radioactive Waste Management, Chair of the NGO Forum for the Royal Society for Public Health and the UK Department of Health, Chair of the UK Consumers' Association, Which?, Director-General of the British Nutrition Foundation and Chair of the UK Government's Foresight Task Force, Food's Contribution to Health in the Future. He has also served on the Welsh Ministerial Task Group, Food and Fitness for Children and Young People, the Expert Panel for School Meal Guidelines at the Caroline Walker Trust and the EuroFIR Council. Professor Pickard provides scientific advice for the communications media and a wide range of institutions. He is also an international authority on the biology of honeybees and President of the Cardiff Beekeepers' Association and the UK Central Association of Beekeepers.
Michael Prior
Trustee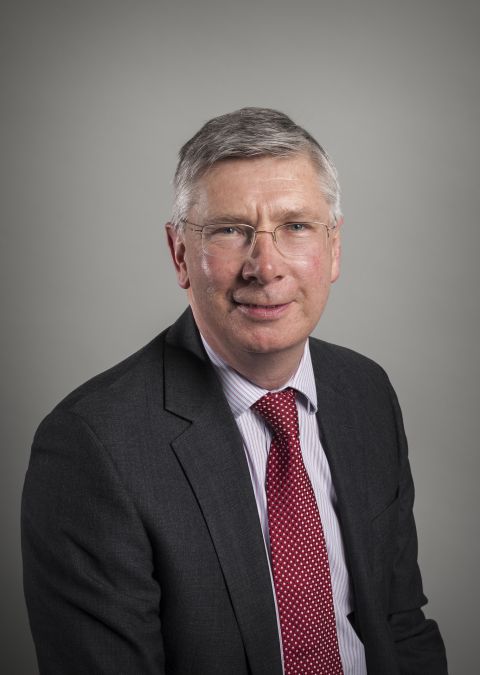 Michael Prior recently retired from one of Wales' leading law firms, Blake Morgan LLP, having been a partner for over thirty years with the firm. He had carried out a number of senior management and board roles in its predecessor firm, Morgan Cole LLP. He originally trained and qualified as a solicitor in the City of London having read economics at Durham University. He now chairs a number of pension fund boards in both the public and private sectors. He is also a trustee for two other boards which are education and religions charities. In 2015, he was appointed as an independent member of the audit committee of Amgueddfa Cymru-National Museum Wales.
Michael is married with three adult children and lives in the Vale of Glamorgan.
Dr Catherine Duigan
Trustee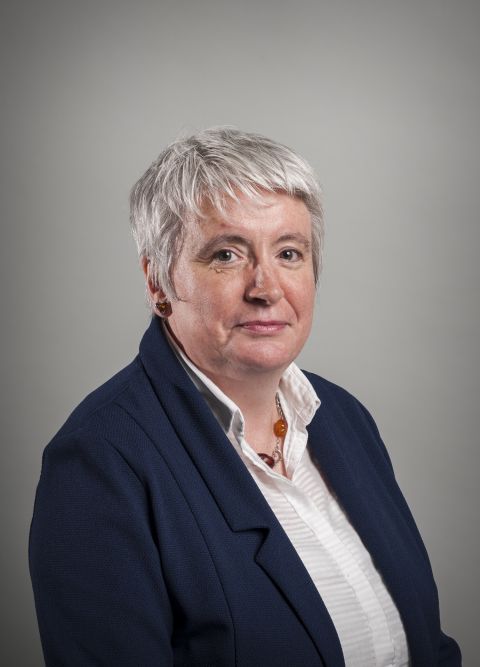 A graduate of University College Dublin, Dr. Catherine Duigan has lived on the Celtic fringe – Ireland, Scotland and Wales – working in the fields of environmental management and conservation. Catherine is an elected fellow of the Linnean Society and the Royal Society of Biology. She did her Ph.D. on the zooplankton of Irish lakes and she has recorded the distribution of aquatic plants on the Isle of Skye. At Aberystwyth University she used diatoms to reconstruct environmental change in lakes in the High Atlas Mountains, Morocco.
In 1992 Catherine joined the Countryside Council for Wales as their freshwater ecologist and later became a member of the senior management team. Her scientific publications include a number of papers on Welsh protected areas, the current UK lake classification and a book on the rivers of Wales. She is a former Council Member of the Freshwater Biological Association. At Natural Resources Wales she led a group of technical specialists covering marine, terrestrial and freshwater environments, and she is currently on secondment to the UK Joint Nature Conservation Committee.
In the course of her career Catherine has developed an understanding of working on the science-policy interface, and has provided advice to government, European Commission and the Natural Environment Research Council. Most recently she has been telling the stories of Wales' early women scientists, contributing to teaching at Bangor University and supporting the STEM Ambassador Network in Wales.
Dr Glenda Jones
Trustee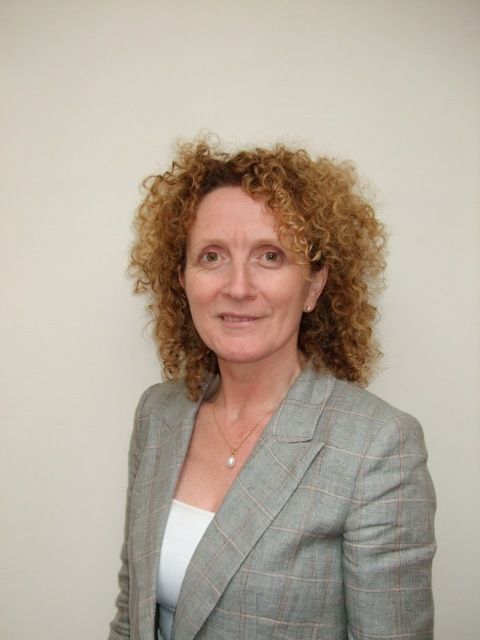 Dr Glenda Jones is a graduate of Welsh literature from UCW Aberystwyth. She went on to study Medieval Welsh at Aberystwyth and for a period at St John's College Cambridge gaining her PhD in 1991. Having worked in broadcasting for over 20 years she spent 15 years working for the BBC in Cardiff in their Television Production Department, starting as a television researcher, and then 10 years as Executive Producer for the Corporation, being responsible for its flagship daily drama series Pobol y Cwm. In 2000 she ventured into the freelance media and communications market and worked on a variety of production projects within the independent sector supplying material for S4C. Over the past 8 years she has spent an increasing amount of her time working in the field of training and facilitation for both public and private sector clients. Dr Jones is an Estyn lay inspector and was appointed member of the S4C Authority in April 2010.
Dr Hywel Ceri Jones
Trustee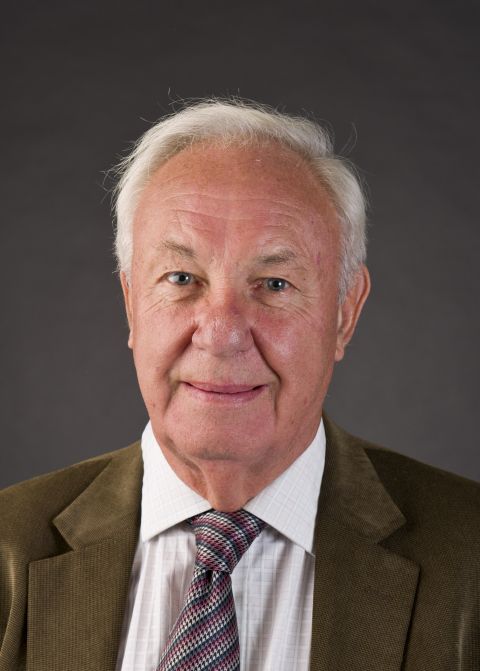 Dr Hywel Ceri Jones currently chairs the board of the Wales Governance Centre at the University of Cardiff and acts as a trustee for the Equal Rights Trust and the Federal Trust for education and research. Hywel has acted as European adviser to the Secretary of State for Wales and chaired the all-Wales Task Force to prepare the National Assembly for its European responsibilities.

Previously Hywel served in the then European Commission as its Director for education, training and youth policy and represented the Commission at the OECD, UNESCO and Council of Europe. In his role as the European Commission's Director General for employment, social policy and industrial relations he held special responsibility for the operation of the European Social Fund.

A fluent Welsh speaker, he is a member of the Gorsedd of the National Eisteddfod and was a vice-president of the International Eisteddfod in Llangollen.
Kay Andrews
Trustee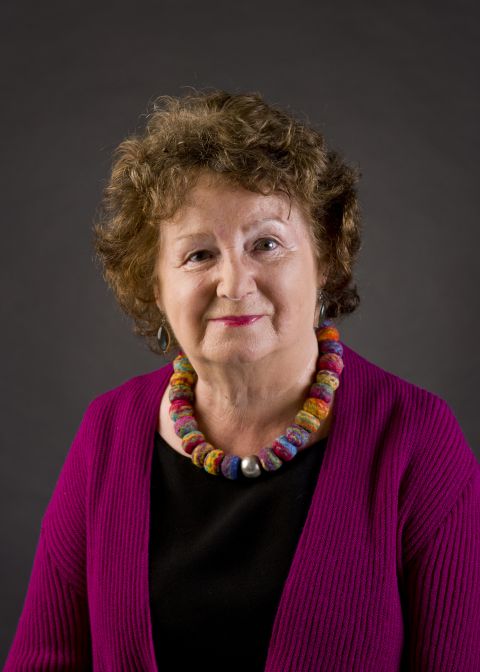 Baroness Kay Andrews OBE was born in Tredegar, and educated at the Lewis School, Hengoed and the University of Wales, Aberystwyth. She began her career as a Clerk in the House of Commons, specialising in education and science policy, and, in 1985, became a policy advisor to Lord Kinnock of Bedwellty with special responsibility for education, science and health policy.
In 1992, she became the founding Director of Education Extra, a UK wide charity focused on putting after school learning activities within the reach of every child, and, inter alia, created innovative partnerships with museums. She was awarded the OBE for services to education in 1998, and became a Life Peer in the House of Lords in 2000. She was the first woman Chair of English Heritage from 2009 to 2013.
In 2013, the Welsh Government invited Kay to undertake a review of culture and heritage in Wales, to determine how, working together, these agendas could bring greater benefits to people living in disadvantaged communities in Wales. The report was launched on 13 March.
Kay Andrews also serves as a Trustee of Kids in Museums and chairs the Foundation for Independent Living.
Carys Howell
Trustee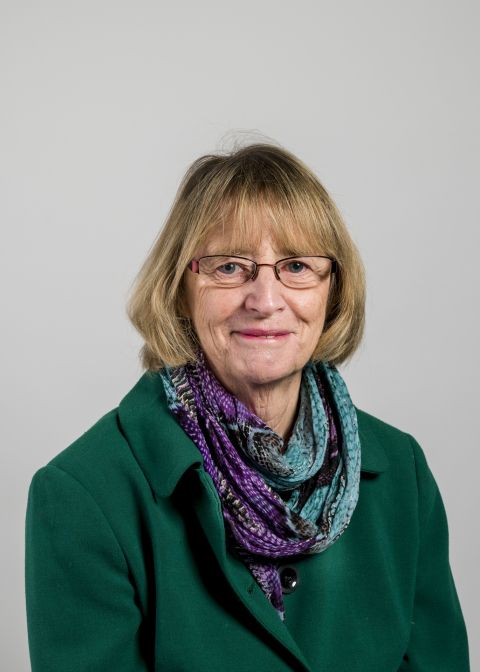 Carys Howell has worked in the heritage sector for over twenty years as a consultant and as External Affairs Manager for the National Trust in Wales where she was responsible for advocacy, communications and marketing. This followed a career in BBC radio and television as a reporter and producer in London and Norwich.
Carys recently completed six years as a member of the Heritage Lottery Fund's Committee for Wales and is currently a board member of Bwrdd Glandŵr Cymru - the advisory body for the Canals and Rivers Trust in Wales and a trustee of the cycling charity Pedal Power. Her previous appointments have included membership of the Brecon Beacons National Park Authority, the S4C Authority and the Wales Tourist Board. She also been a UK trustee of the Alzheimers Society.
Rachel Hughes
Trustee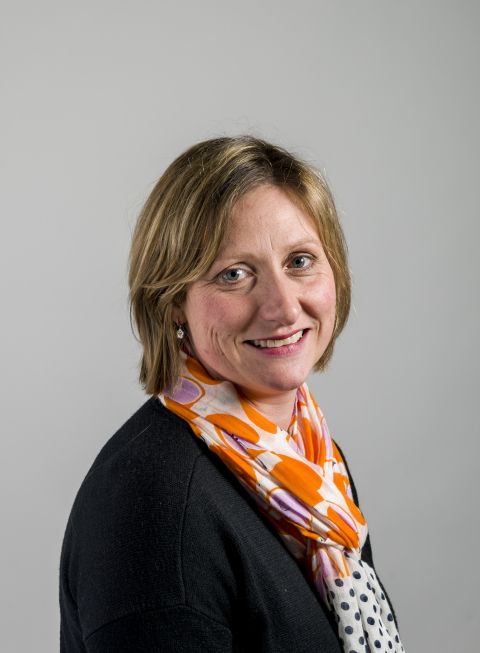 Rachel Hughes studied modern languages at London University before joining IBM where she worked for almost 20 years both in the UK and overseas. Working in IBM's outsourcing division, she rose to become a senior executive in front line service delivery roles. She gained an MBA from Henley Management College and is a Fellow of the Institute of Leadership and Management. In early 2015, Rachel began to operate on a freelance basis and now supports and advises clients in the field of Diversity and Inclusion. A native of Flintshire, she is married with two young daughters, in whom she is trying to instil her love of museums.
Rob Humphreys CBE FLSW
Trustee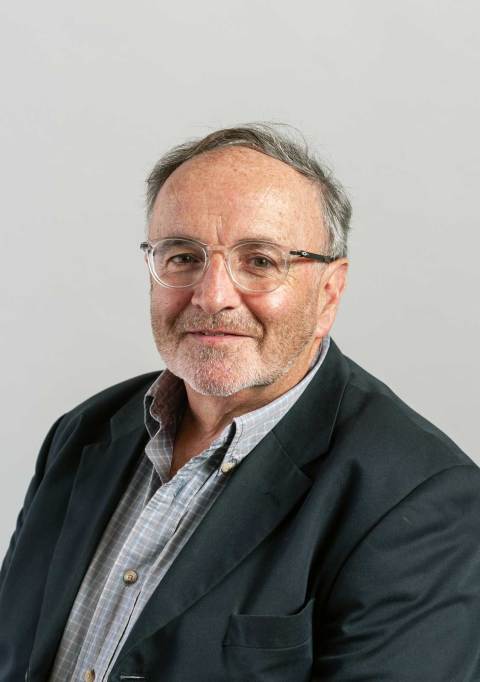 Rob Humphreys was born and brought up on a tenant farm in Montgomeryshire. An unskilled labourer on leaving school, he later studied as a mature student at Ruskin College Oxford and then Cardiff University. He lectured in adult education at Swansea University for twelve years, where he worked on the award-winning Community University of the Valleys, and was a founder member and first chair of the Swansea Festival of Learning. For this work he was awarded a Distinguished Teaching Award at Swansea. Subsequently, Rob was Director of the National Institute of Adult Continuing Education in Wales and then Director of The Open University in Wales from 2007 to 2017. He was twice elected by University leaders in Wales to the post of Vice Chair of the sector-wide body, Universities Wales. In 2018 he was appointed by the Welsh Government as a member of the Council of the Higher Education Funding Council for Wales.
During his career at senior level Rob has been appointed by the Government to serve on a number of major reviews and Commissions in Wales, each leading to major constitutional or sectoral change. These include the Independent Review of Higher Education (2009), the All-Wales Convention (2008-2010), the Commission on Devolution (2010 – 2014), and most recently the Diamond Review of higher education funding in Wales (2015-16). He was appointed by the Welsh Government as Chair of the independent review of governance in further education (the Humphreys Review), and as the independent chair of the merger of the two Workers Educational Association organisations in Wales to become WEA Cymru (now Adult Learning Wales). On two occasions was appointed as specialist adviser on FE and HE to the Welsh Affairs Committee of the House of Commons. He served for five years as a member of the BBC Audience Council for Wales and more recently he has been appointed as a member of the Independent Commission on the College of the Future.
Rob is an elected Fellow of the Learned Society of Wales, and in 2016 was awarded a CBE for services to adult education and voluntary movements in Wales. He lives in Swansea his wife the BAFTA award-winning film maker Catrin Evans, and their seventeen year old daughter.
Maria Battle
Trustee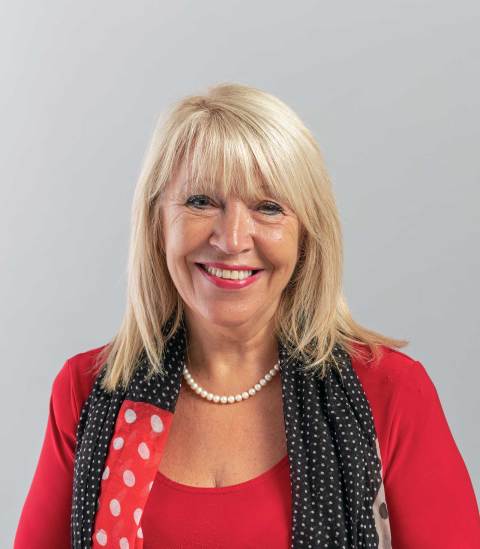 Maria Battle is Chair of Hywel Dda Health Board. She was previously the Chair of Cardiff and the Vale University Health Board for eight years. She passionately believes the arts have a positive effect on health and wellbeing. Maria has championed this through chairing the Arts and Environment group which has led to the only art gallery in a hospital in Wales "the Hearth" at University Hospital Llandough, creative partnerships with organisations such as the WNO, Oily Cart, music and art in hospitals, writers, sculptors and many community groups to create a better environment which enhances the wellbeing and experience of patients, carers and staff.
Maria is a solicitor specialising in public law and human rights. She formerly led Consumer Focus Wales championing consumer rights and was the Deputy/Acting Children`s Commissioner for Wales advocating for children rights in Wales, UK and Europe.
She has worked for local authorities in Wales and had her own legal practice, lectured in law and was Director of Age Concern Ceredigion. Maria was a non-executive member of the Principality Stadium and a member of the Council of Cardiff University. Maria is a Board member of Social Care Wales. Maria believes the national treasures in Amgueddfa Cymru should be accessible and attractive to the public of all ages and backgrounds.
Dr Madeleine Havard
Trustee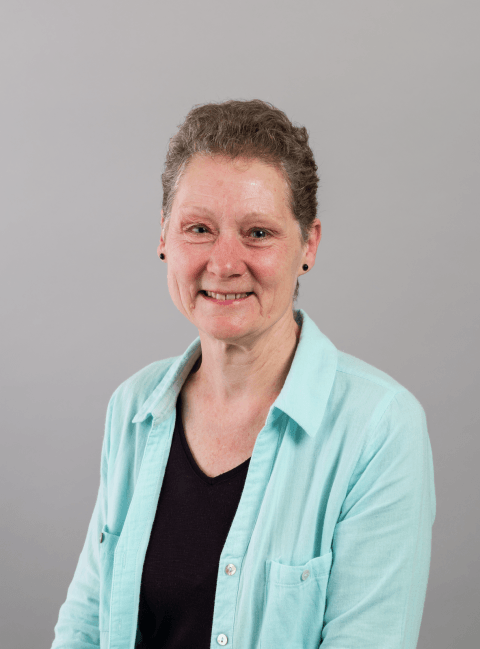 Madeleine Havard is an environmental scientist with experience of working for voluntary and statutory environmental organisations, and as an academic, lecturing in environmental studies with research interests in natural heritage conservation and marine and coastal management. As well as being a lifelong volunteer involved with a range of charities, she has been a member of a number of national advisory committees and Boards of organisations in the fields of environment, education and heritage. These have included: Natural Resources Wales, the UK Joint Nature Conservation Committee and the National Lottery Heritage Fund Committee for Wales. Madeleine is passionate about the Welsh environment, and engaging and enthusing others about the importance of our natural and cultural heritage.
Gwyneth Hayward
Trustee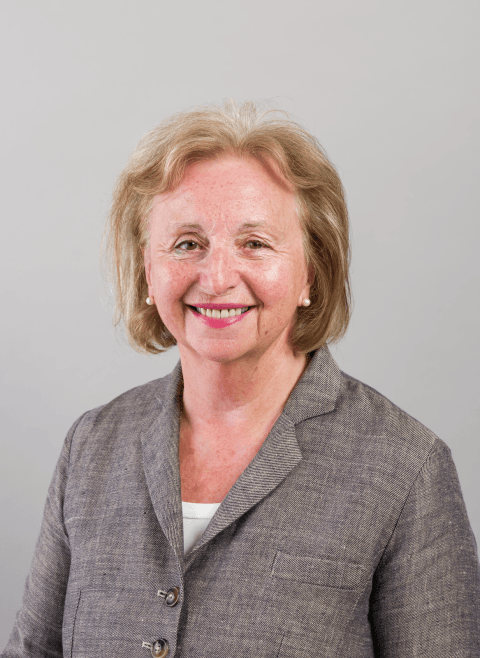 Gwyneth is Trustee of the Aberglasney Restoration Trust, Council Member of the Welsh Historic Gardens Trust and until June 2019, Chair of the Pembrokeshire Coast National Park Authority. Born in Bangor, she spent most of her childhood in Aberystwyth in a Welsh speaking family rooted in North Ceredigion and Dyffryn Nantlle, Gwynedd. Gwyneth was educated at Ardwyn Grammar School, Aberystwyth and Swansea and Cardiff universities. She has enjoyed a long career teaching History in both the state and private sector; culminating at Wycombe Abbey School, Buckinghamshire. Gwyneth spent many years living overseas in the Middle East and U.S.A. and was a founding Governor of the British School in Riyadh. An enthusiast for the Arts, History and Welsh cultural heritage, but when time allows Gwyneth is devoted to gardening and her four grandchildren.