News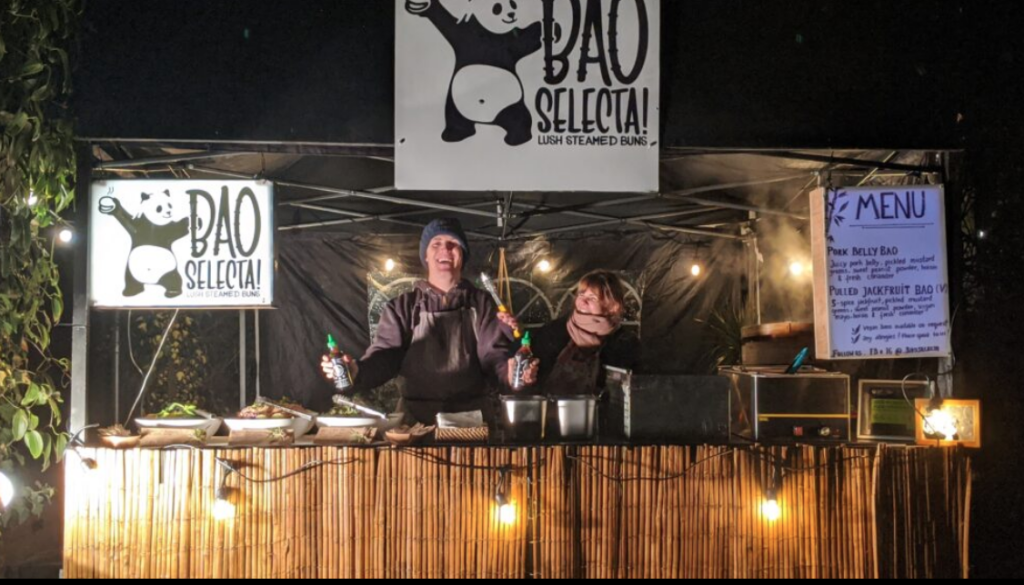 Spotlight on the Producers: Nick, Bao Selecta
7 August 2020
We have asked some of the traders who were due to take part in this year's live event to answer our burning foodie questions, so that we can get to know the faces and stories behind these fantastic Welsh food and drink businesses.
The first company under the Spotlight is Bao Selecta - who were due to take part in the event for the first time this year...
1) Describe your company in one sentence.
We sell fluffy steamed buns, packed with slabs of slow cooked pork belly or crispy vegetarian "beef".
2) What inspired you to start your own food business?
The whole 12 years that I worked in kitchens I always thought that I'd love to start a business but I was never sure of the type of food that I'd serve. Then one weekend I made gua bao buns for a dinner party, people seemed to enjoy them and then then next day I had an epiphany; I loved gua bao and this was my calling!
So a few months later my wife and I rented our house out to a friend and travelled east Asia for a year. I got very "inspired" (chubby!) at the vibrant night food markets, especially in Taiwan, they take their street food very seriously!
3) What is the best piece of advice you've received?
Perfection is lots of little things done very well.
4) How have you had to adapt your business during this time?
I went full-time on Bao Selecta in November 2019. When lockdown hit I wasn't able to furlough and all of our events were rightfully postponed too. So we started operating a delivery service from our kitchen on weekends, it was very busy and we are thankful to everybody who supported us by ordering, sharing, recommending and sometimes ordering again too!
5) Who else on the food producer scene excites or inspires you currently?
The guys at Pink Peppercorn, they spend a lot of time sourcing ingredients in the right way and have recently launched the Swper.Box CIC which seems like a fascinating project. We have also recently started following Forage Farm near Cowbridge, they are doing the butchery straight from the farm on site, they seem to be aiming for a high level of provenance in every way and I can't wait to visit!
6) What was your favourite childhood meal, and is it still the same?
There wasn't exactly an abundance of Asian-Welsh fusion street food around when I was growing up in the 80's, so I was very much into potato waffles with fried eggs, and according to my mother, I was also a connoisseur of chocolate rice krispie cakes from an early age.
I've got more and more curious with age!
7) Who would you invite to your private dinner party?
I think I would have to invite Rob Brydon, Sean Lock, Rik Mayall (RIP), Ruth Jones, Sasha Baron Cohen and Bob Mortimer. I'd just sit back and admire their amazing creative comedic minds! Craig Charles can DJ, and Cardiff's own Boy Azooga can play some unplugged stuff in the garden once we crack the port out! I'll have the night off and If it's ok my favourite Head Chef Daniel James (Brecon) can sort out the food!
8) What has been your go-to recipe during lockdown?
Gyozas!
In June, I foraged some wild garlic from the stream up from Tongwynlais and mixed it with some prawns (or spring greens), laverbread, chilli and ginger, then wrapped it all in some gyoza skins, crisped them up in a pan and dunked in a sesame and soy sauce with some samphire! There's many variations of gyoza and I want to try them all!