News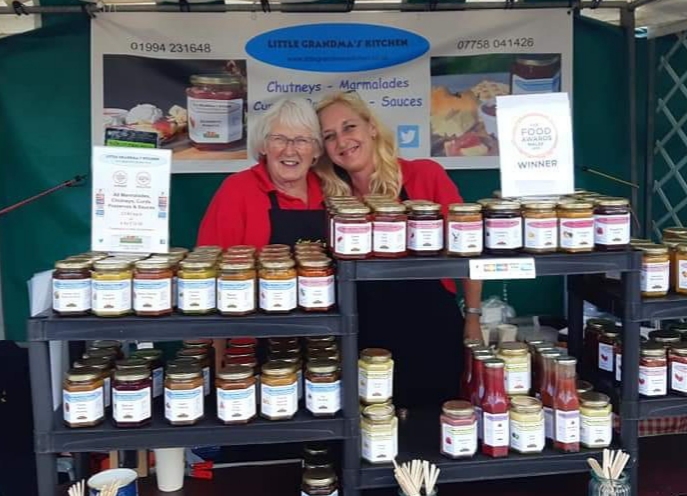 Spotlight on the Producers: Richard & Jenny, Little Grandma's Kitchen
14 August 2020
We have asked some of the traders who were due to take part in this year's live event to answer our burning foodie questions, so that we can get to know the faces and stories behind these fantastic Welsh food and drink businesses.
The second company under the Spotlight is the family-run business from Saint Clears, Little Grandma's Kitchen...
1) Describe your company in one sentence.
Little Grandma's Kitchen is dedicated to providing our customers with the highest quality chutney, marmalade, curd, preserves, mustards and spreads all cooked in our 5* rated home kitchen, to our own recipes.
2) What inspired you to start your own food business?
We catered for our daughter's wedding and made some of our chutney. People were asking us where we got them as they wanted some so the seed was sown, and Little Grandma's Kitchen was born.
3) What is the best piece of advice you've received?
Keep developing your unique quality and flavours.
4) How have you had to adapt your business during this time?
As there have been no food festivals, county shows or markets we have had to adjust to a larger online presence, increase our wholesale market and partner with other local businesses to offer a home delivery service throughout lockdown and beyond.
5) Who else on the food producer scene excites or inspires you currently?
Rhosyn Farm Foods.
6) What was your favourite childhood meal, and is it still the same?
Sausage & Mash and yes, it is still the same but with honey mustard mash.
7) Who would you invite to your private dinner party?
All the other small businesses who have joined with us in offering the home delivery service.
8) What has been your go-to recipe during lockdown?
There have been several but mainly our own Italian style chicken pasta using our Tomato Chutney and Curries.