News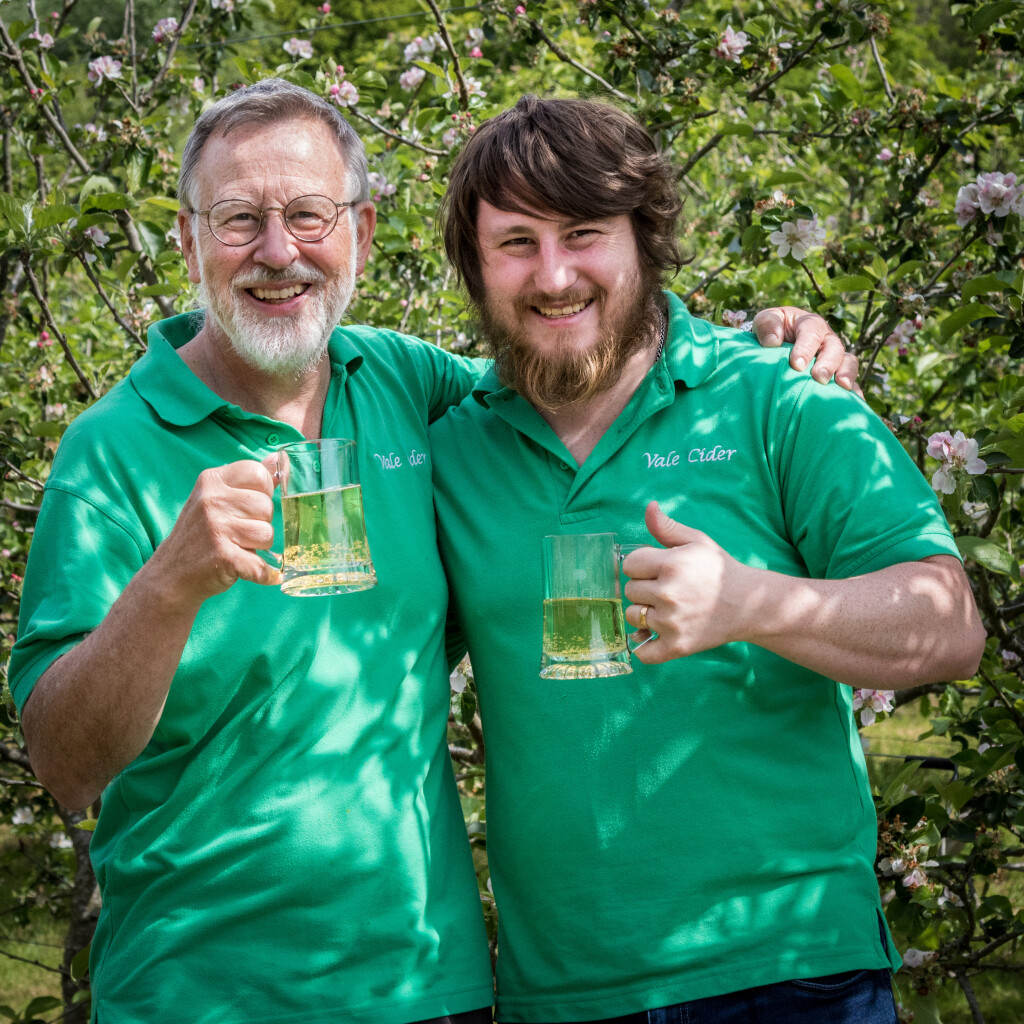 Spotlight on the Producers: Nick and Joseph, Vale Cider
21 August 2020
We have asked some of the traders who were due to take part in this year's live event to answer our burning foodie questions, so that we can get to know the faces and stories behind these fantastic Welsh food and drink businesses.
The third company under the Spotlight is Vale Cider, who would usually be at the festival doing live demonstrations alongside Gareth Beech our Senior Curator: Rural Economy...
1) Describe your company in one sentence.
We are a family of Award-Winning Producers of craft ciders and apple juice, using heritage apples that we grow in our Glamorgan orchards.
2) What inspired you to start your own food business?
Easy - we love growing apples and making cider, and wanted to share our passion for Welsh craft ciders.
3) What is the best piece of advice you've received?
Learn from your mistakes!
4) How have you had to adapt your business during this time?
We have had to put much more emphasis on deliveries and click and collect rather than direct sales at markets and festivals.
5) Who else on the food producer scene excites or inspires you currently?
I think the guys at The Parsnipship have done a great job with developing their brand and products.
6) What was your favourite childhood meal, and is it still the same?
Christmas Dinner – roast turkey with all the trimmings.
7) Who would you invite to your private dinner party?
Alun Wyn Jones, Rob Brydon, Sandi Toksvig, Mary Berry, Barack Obama and Jancis Robinson.
8) What has been your go-to recipe during lockdown?
With all the hot weather, it has to be Ploughman's Salad with our own lettuce, tomatoes, cucumber, onion, apple chutney, home made bread and a hunk of mature Caerphilly – accompanied, of course, by a cool glass of our cider and followed by a slice of cider cake.