News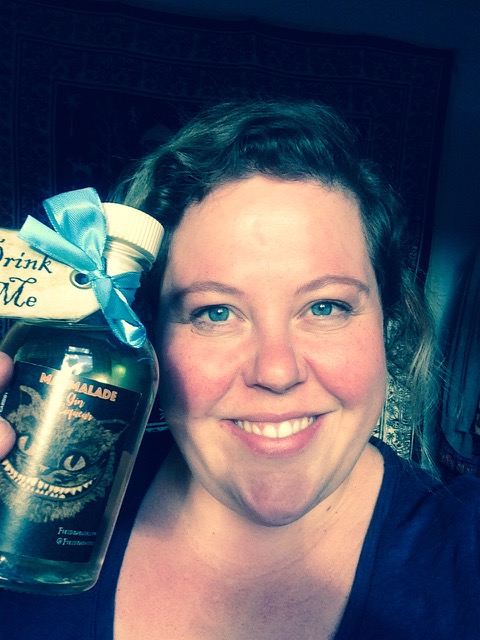 Spotlight on the Producers: Alice, Field Bar Gin
10 September 2020
We have asked some of the traders who were due to take part in this year's live event to answer our burning foodie questions, so that we can get to know the faces and stories behind these fantastic Welsh food and drink businesses.
The next company under the Spotlight is Cardiff based infused gin producers, Field Bar Gin...
1) Describe your company in one sentence
Field Bar Gin make delicious Gin Liqueurs by expertly infusing fruits and flowers – from classic botanical flavours to new exiting combinations.
2) What inspired you to start your own food business?
After 10 years in IT, I wanted to change my life…my dream job was making wine for a living and as I couldn't find that position advertised, I started my own company and gave myself that job. We have evolved into making Gin and Rum liqueurs now…still my dream job.
3) What is the best piece of advice you've received?
The only way to do great work is to love what you do…you spend an awful lot of your life working, so make the best of it.
4) How have you had to adapt your business during this time?
We had to very quickly get everything online, and launch our online shop… We're very lucky we have wonderful supportive customers who have kept us going in the early, dark few weeks. We're using the time to try and get new products developed and getting our Christmas stock ready. Markets have started to run again, so we're seeing people come back, and really support their local producers (all be it from a distance!).
5) Who else on the food producer scene excites or inspires you currently?
From the wider scene, I follow Nigel Slater, Nigella, Hugh Fernley Whittingstall…I love their affinity with seasonal produce and the importance of flavour. Locally, I'm always inspired by fellow businesses in the area like Dusty Knuckle, and Pettigrew.
6) What was your favourite childhood meal, and is it still the same?
As a child, my favourite food was probably beige. These days, obviously everyone still loves a bit of beige, but in particular I love Indian food. Anything with spice. And Greek food – Mr Field Bar makes an awesome mousakka.
7) Who would you invite to you private dinner party?
a. Steven Spielberg
b. Harrison Ford
c. Jeff Goldblum
d. Superman - Henry Cavil
e. Phoebe Waller Bridge
f. Daisy May Cooper
8) What has been your go-to recipe during lockdown?
I learned how to make soft Pretzels! It was an adventure; very budget friendly and kids loved them. We did savoury, cinnamon spice and chocolate too. SO versatile. It was a Michel Roux Jr recipe.