Art Collections Online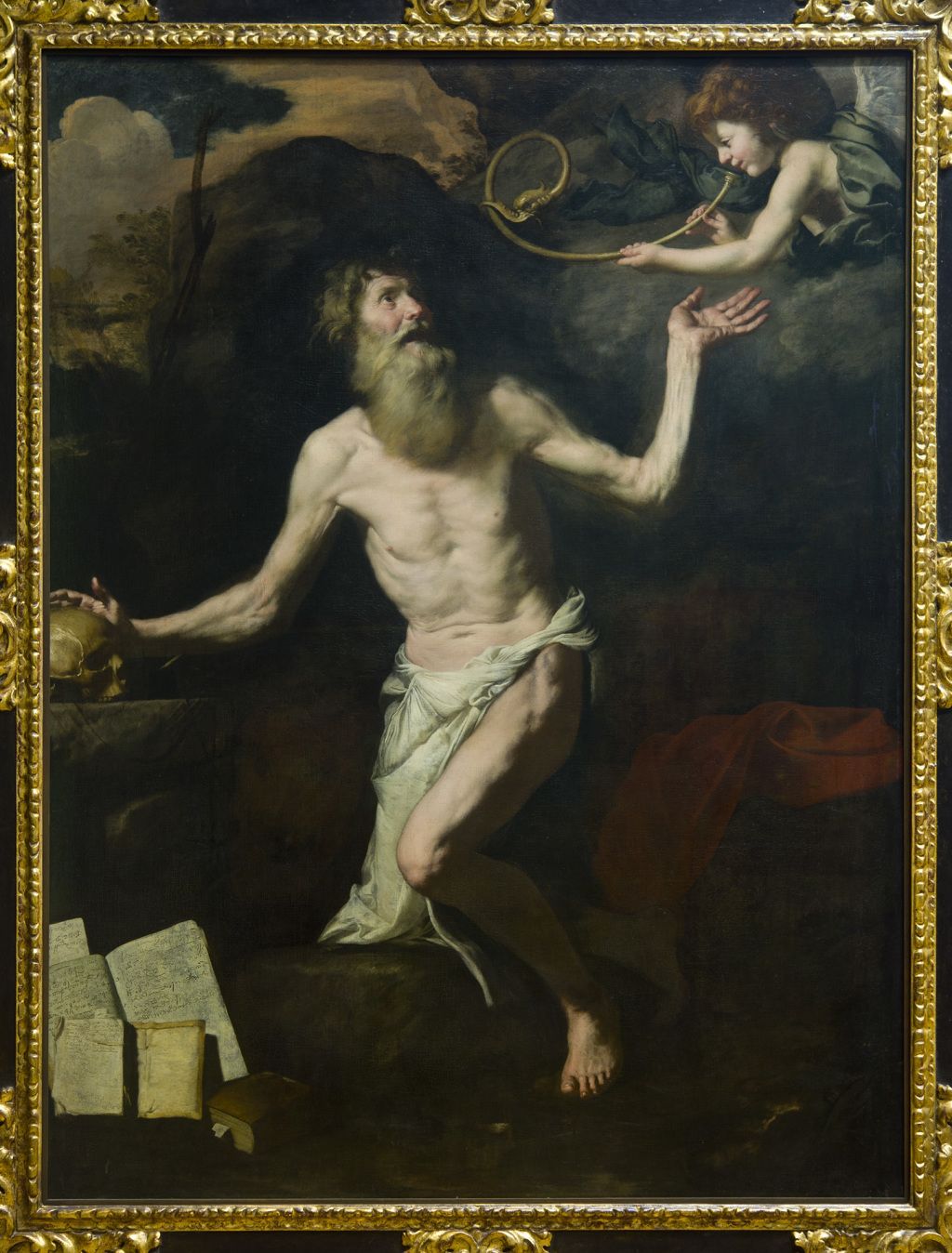 Date: 1620 c.
Media: oil on canvas
Size: 203.5 x 153.4 cm
Acquired: 1975; Purchase
Accession Number: NMW A 6
St Jerome (about 340-420), famous for his translation of the Bible into Latin, had a vision of the angel sounding the Last Trump to herald the Day of Judgement. He is shown kneeling in penitence with a skull symbolic of human mortality. The lion, from whose paw he extracted a thorn, stands behind him. Ribera was a Spanish artist who settled in Naples, then ruled by Spain. His sympathetic interpretation of old age has profoundly influenced this unknown artist.