Art Collections Online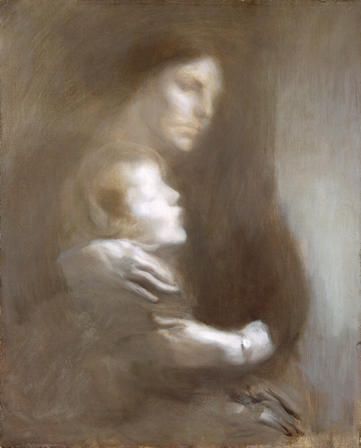 Date: 1896-97 c.
Media: oil on canvas
Size: 81.3 x 65.4 cm
Acquired: 1952; Bequest; Gwendoline Davies
Accession Number: NMW A 2434
Collection: The Davies Sisters Collection
Carrière enjoyed considerable success at the Salon of 1885 with a large painting of The Sick Child (Paris, Musée d'Orsay) and in 1896-97 gave a work of the same title to his friend Auguste Rodin. This composition of around 1891-92 depicts Madame Carrière clasping a sick girl, perhaps her first daughter Elise (b. 1878). The artist painted several works with the title Maternité, most of which include a baby, rather than an adolescent. Gwendoline Davies purchased this work in 1913.