Art Collections Online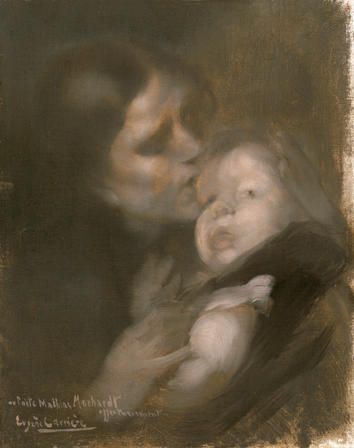 Date: 1890 c.
Media: oil on canvas
Size: 41.2 x 33.0 cm
Acquired: 1952; Bequest; Gwendoline Davies
Accession Number: NMW A 2433
Collection: The Davies Sisters Collection
This painting of around 1890 is inscribed in French: 'to the poet Mathias Morhardt with affection'. In 1898 Morhardt perceptively compared Carrière with Rodin: 'His endeavour to model as a sculptor is visible in his care to study the human face under the elementary play of light and shade and his avoidance of every artifice of colouring to secure a brilliant effect...calm and lofty dignity enables him, simply by mastery of value and tone, to give amazing power to his modelling'. Gwendoline Davies purchased this work in 1914.