Art Collections Online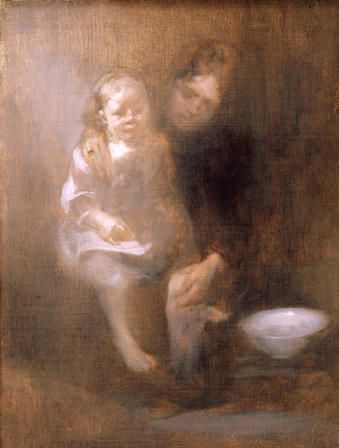 Date: 1890 c.
Media: oil on canvas
Size: 35.5 x 27.6 cm
Acquired: 1952; Bequest; Gwendoline Davies
Accession Number: NMW A 2436
Collection: The Davies Sisters Collection
In this work of around 1890, the still life and domestic activity look back to seventeenth-century Dutch genre scenes. Carrière observed that 'a painting is the logical development of light'. His chiaroscuro, from which figures and motifs seem to emerge, recalls the soft focus of contemporary sepia photographs. This dream-like quality invites comparison with music and the avant garde poetic ideas of Paul Verlaine. Gwendoline Davies purchased this work in 1913.