Art Collections Online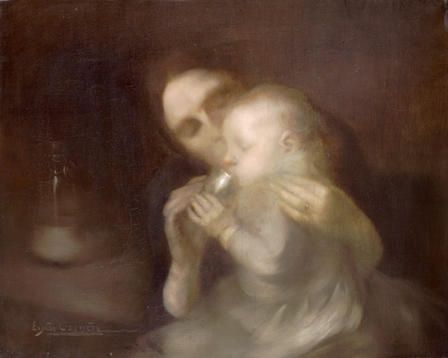 Date: 1888 c.
Media: oil on canvas
Size: 60.9 x 73.8 cm
Acquired: 1952; Bequest; Gwendoline Davies
Accession Number: NMW A 2437
Collection: The Davies Sisters Collection
Born in Strasbourg, the artist moved to Paris in 1869. This composition of around 1888 is one of several pictures with maternal themes, utilising Carrière's wife as a model. Although highly thought of and friendly with Degas and Rodin, his reputation waned rapidly after his death. Gwendoline Davies was especially fond of his atmospheric, monomchromatic style. She purchased this painting at Paris in 1917.