Art Collections Online
Distant View of Corbeil, Morning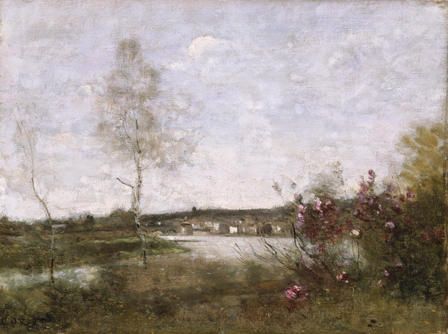 Date: 1870 c.
Media: oil on canvas
Size: 25.1 x 33.9 cm
Acquired: 1963; Bequest; Margaret Davies
Accession Number: NMW A 2441
Collection: The Davies Sisters Collection
Pink almond blossom gives the first sign of Spring next to the slender birches which are yet to bud. Like the silvery blues appearing among the clouds these touches of colour delicately bring the mundain landscape to life. One of Corot's late works, the painting shows the modern French landscape with the suburban town of Corbeil at the centre.