Art Collections Online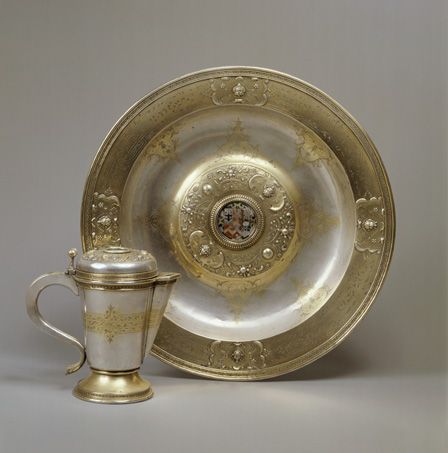 Date: 1561 ca
Media:
Size: h(cm) : 5.1 x diam(cm) : 49.1 x h(in) : 2
Acquired: 1977; Purchased with the assistance of the Art Fund
Accession Number: NMW A 50490-1
This magnificent ewer and dish were made in the Flemish city of Bruges about 1561. They were owned by William Mostyn, a Flintshire landowner and MP who died in 1576. The ewer and dish were an important status symbol and were likely to have been displayed prominently on the sideboard. However, they were also used to wash hands at the table in an age when people ate without forks.