Art Collections Online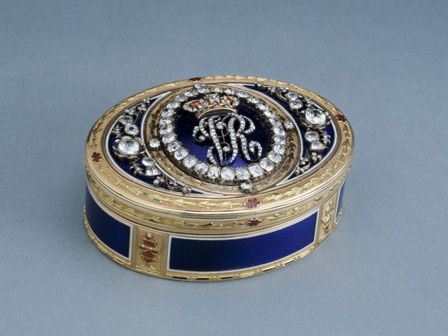 Date: 1780-90
Media:
Size: h(cm) : 3.7 x l(cm) : 8 x w(cm) : 6
Acquired: 1986; Purchase - ass. of NHMF
Accession Number: NMW A 50500
This exquisite snuff box was presented by Queen Victoria to Henry Morton Stanley, a Denbigh-born reporter working for the New York Herald. It was given in recognition of his efforts to track down the explorer, Dr David Livingstone.