Art Collections Online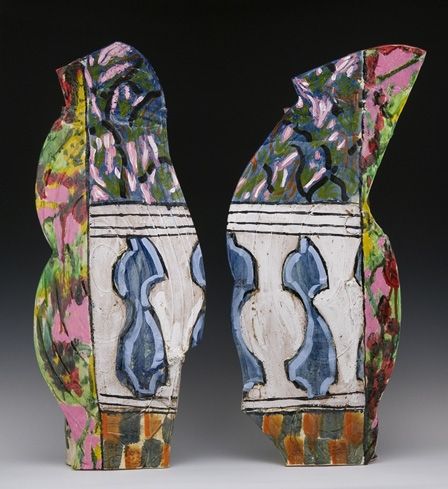 © Betty Woodman
Date: 2007
Media:
Size: h(cm) : 90.7 left vessel x h(cm) : 92.2 right vess
Acquired: 2008; Purchase - ass. of Derek William Trust and Art Fund
Accession Number: NMW A 39045
Betty Woodman was one of the best-known and most highly respected ceramic artists. From one viewpoint 'Diptych: The Balcony' appears as two vases of flowers. The other side evokes an inviting view from a Mediterranean balcony, the vibrant glossy colours of a sunny garden contrasting with a matt white balustrade.