Art Collections Online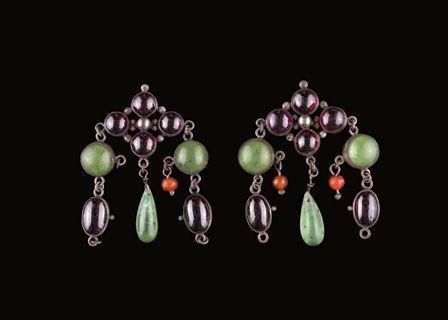 Date: 1900-1910 ca
Media:
Size: x x , x x , x x , x x
Acquired: 1939; Gift; Miss M. F. V. Lobb
Accession Number: NMW A 50699-700
This pair of sleeve clasps was made by May Morris (1862-1938). May was the youngest daughter of the designer William Morris (1834-1896) and his wife, Janey. She is best known as a designer and maker of embroidery in the Arts and Crafts style. May studied at the South Kensington School of Design and subsequently managed the embroidery section of her father's firm, Morris & Company. At the turn of the twentieth-century, she began to design and make jewellery and small silver objects.