Art Collections Online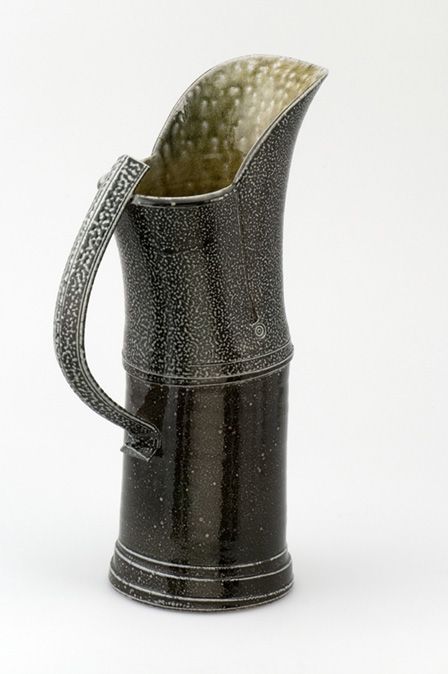 © Walter Keeler
Date: 1994
Media: stoneware
Size: h(cm) : 33 x l(cm) handle to lip : 18.5 x w(cm) :
Acquired: 1994; Purchase
Accession Number: NMW A 32278
Walter Keeler is one of the leading studio potters working in Britain. His work is highly individual and energetic, yet remains functional. Keeler's early career was defined by his radical take on the traditional medium of salt-glazed stoneware. Departing from convention, he threw each part of his objects separately and assembled them to create distinctive and exciting forms, often influenced by mundane items such as oil cans and milk churns. This 'articulated jug' is one of his most distinctive designs, first made in 1983. It is made in two separate sections, each precisely cut to shape and carefully fitted together.