Art Collections Online
United Defence Against Aggression (England and France, 1914)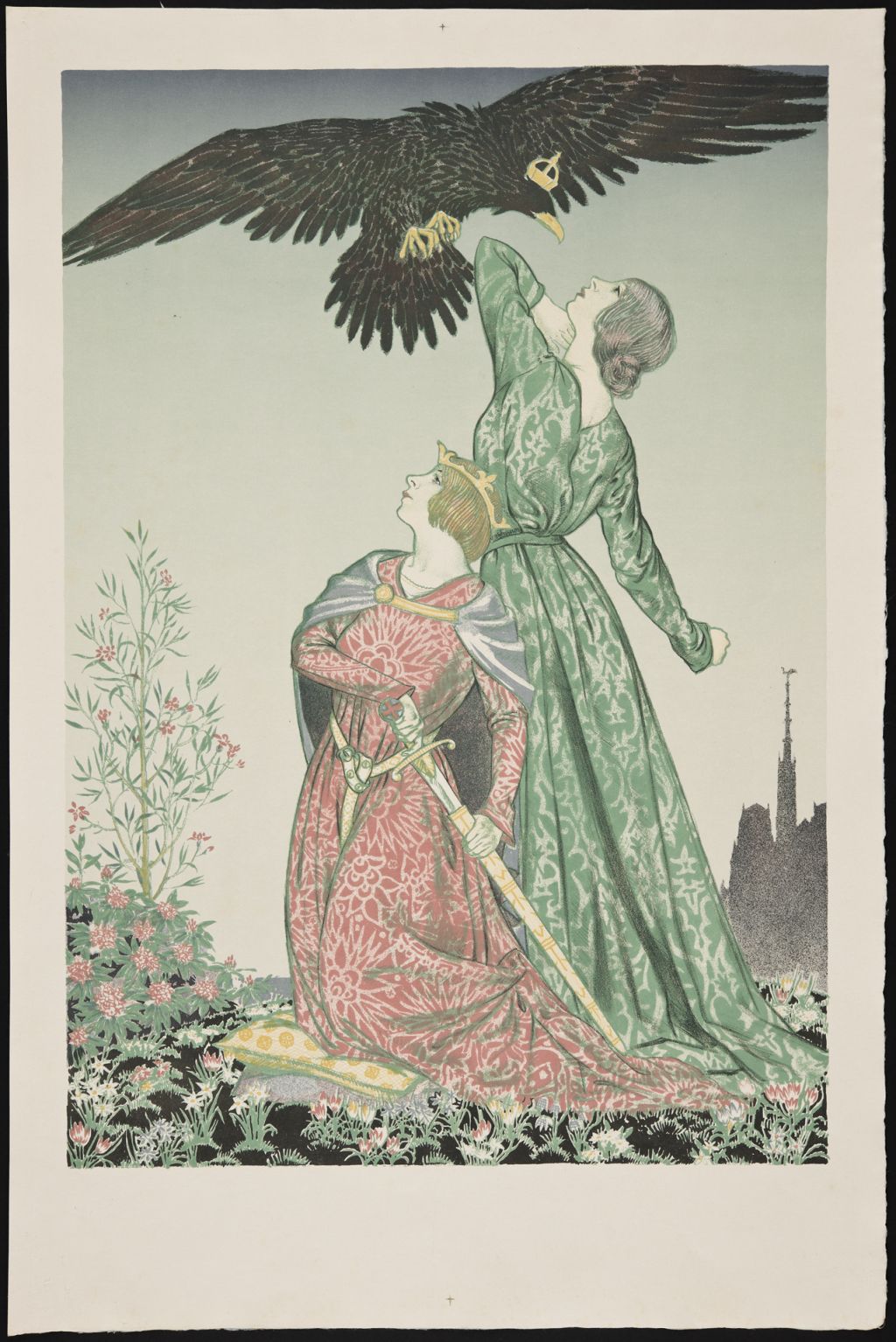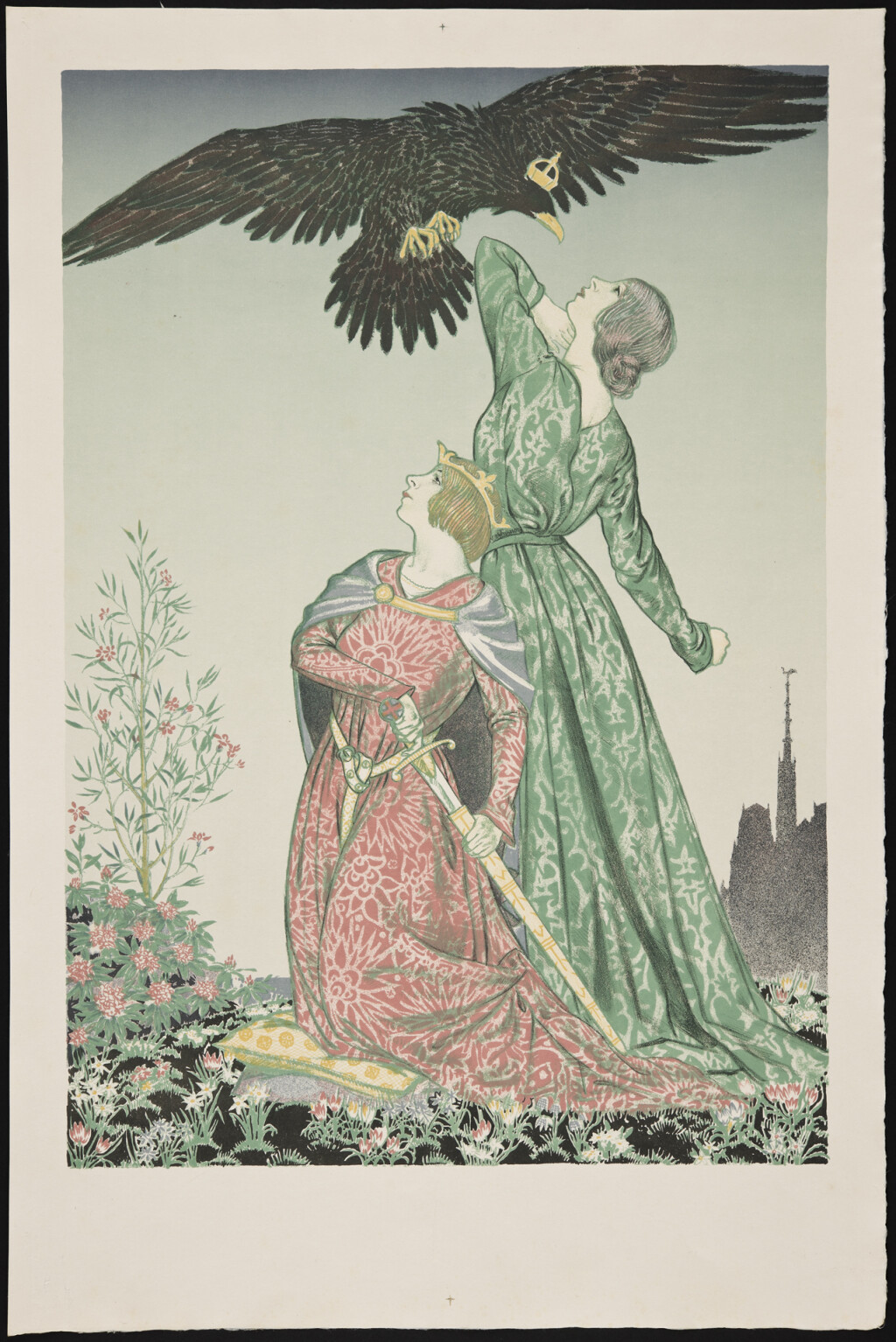 The female figures of England and France defend themselves against the aggressive, swooping, black eagle of Germany. In medieval dress, England reaches to unsheathe her sword, whilst France bravely stands up to the enemy that is invading the pleasant, idyllic land.
Jackson was the son of a printer and was apprenticed to a firm of lithographers in Leeds before studying in Paris. He became an instructor in Drawing at the Royal Academy School, 1921-39 and was Principal of the Byam Shaw School, 1926-40. He was a member of the Senefelder Club and was in charge of propaganda lithography for the Ministry of Information during the First World War. He was instrumental in the production of The Great War: Britain's Efforts and Ideals, liaising with all the artists who contributed and facilitated the printing process.
This work forms part of the portfolio
The Great War: Britain's Efforts and Ideals
, a
series of 66 lithographic prints
c
ommissioned by the Ministry of Information in 1917. T
he series provide a broad and fascinating representation of Britain's war objectives, military activities and effort on the Home Front.