Art Collections Online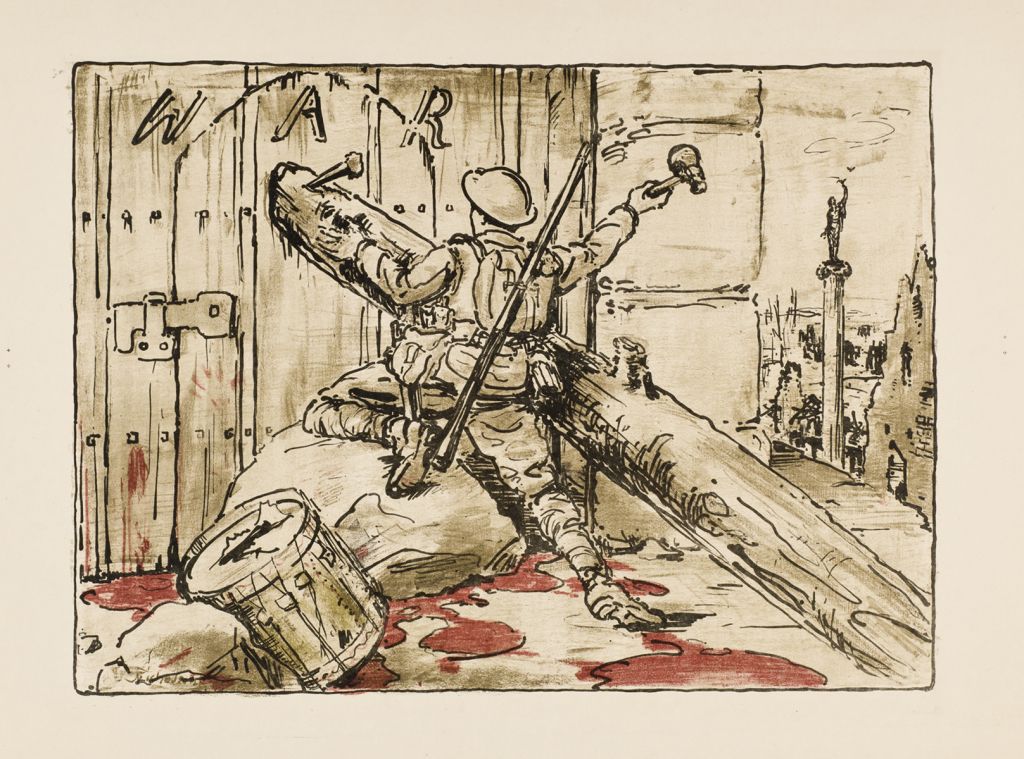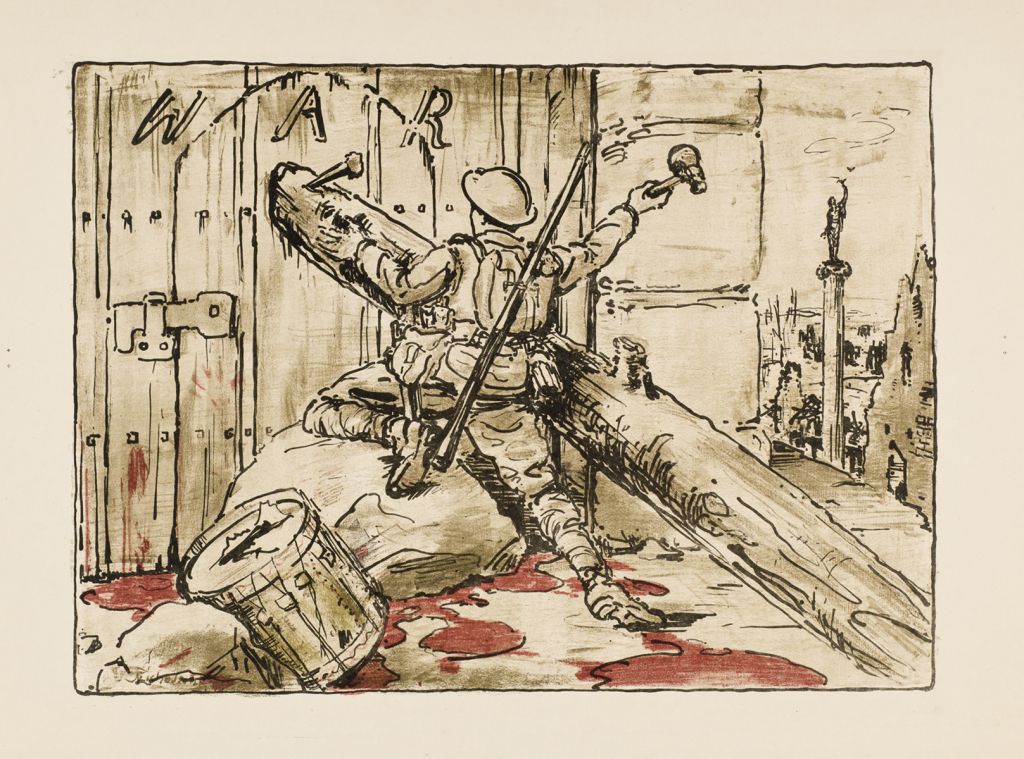 A British soldier strikes a final blow, nailing shut the door on war. The devastation's recent presence is shown in the ruin and blood-stains all around. One contemporary critic wrote, 'I fell to completest content in front of William Nicholson's 'End of War'. Nothing could be better than the sentiment and its expression.'
Nicholson was born in Newark-on-Trent. He studied at Herkomer's School at Bushey, then the Académie Julian, Paris. He turned his hand to many mediums including painting and engraving. Nicholson is especially known for his revolutionary poster designs, created alongside his brother-in-law James Pryde under the names "J. and W. Beggerstaff". He went on to become a successful portrait and still-life painter.
This work forms part of the portfolio
The Great War: Britain's Efforts and Ideals
, a
series of 66 lithographic prints
c
ommissioned by the Ministry of Information in 1917. T
he series provide a broad and fascinating representation of Britain's war objectives, military activities and effort on the Home Front.