Art Collections Online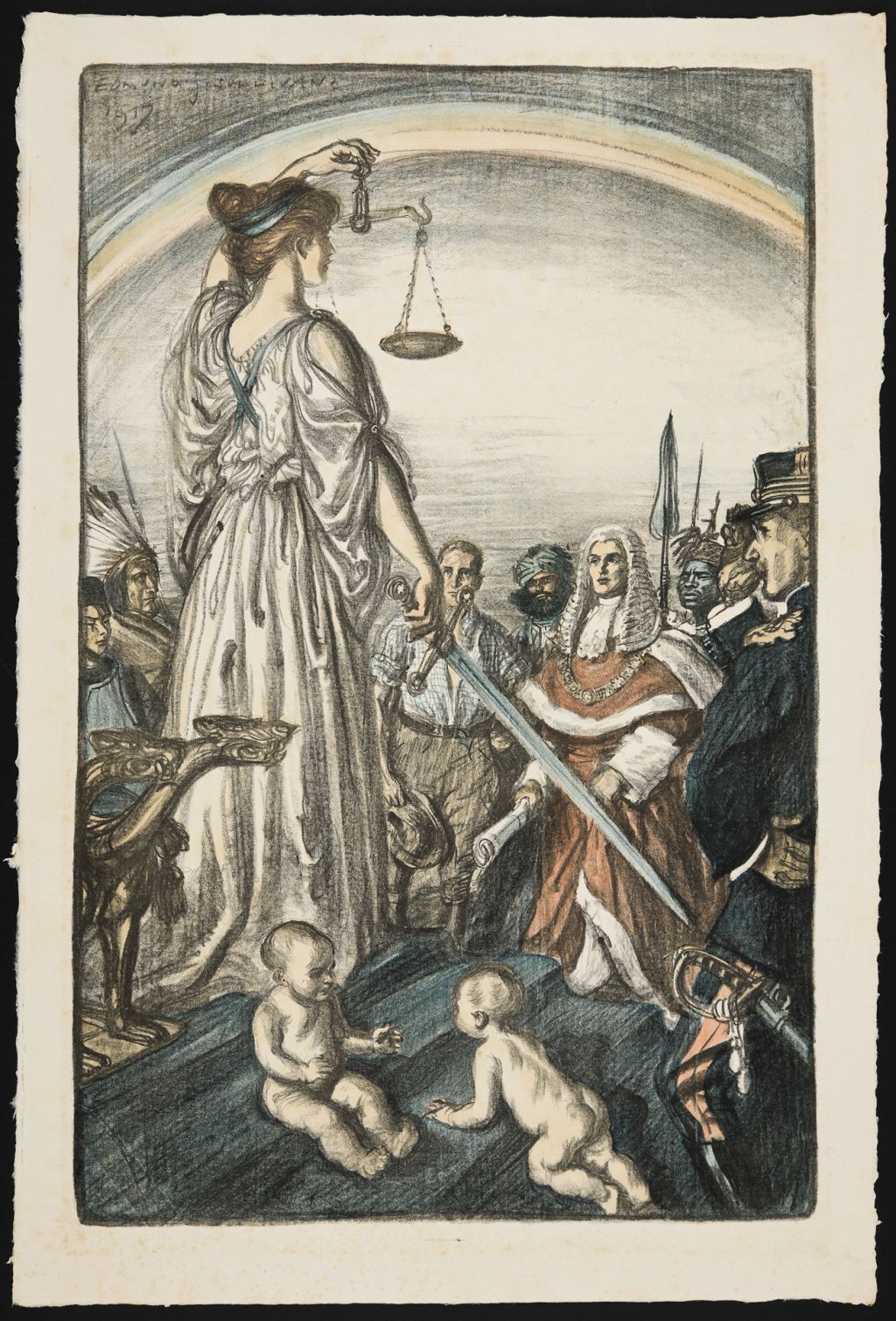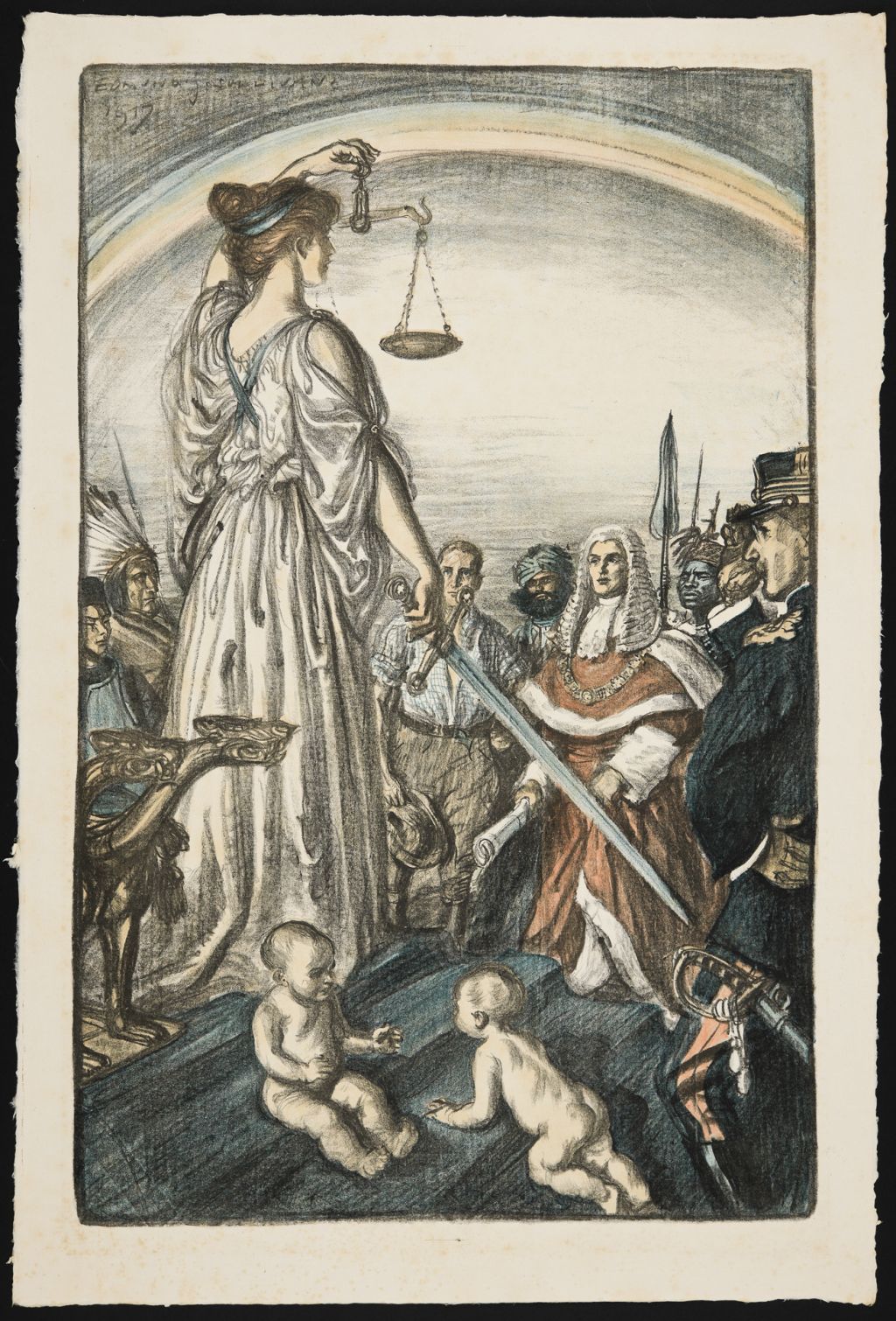 Justice, a young woman, holds the scales up to a crowd of people representing the world's different races. Prominent is a scarlet-robed British judge. At Justice's feet, playing happily and unconcerned, are two babies, personifying hope for the future.
The painter, etcher and illustrator Edmund Sullivan was born in London, and studied art under his father in Hastings. He then joined the staff of the Graphic, and subsequently worked as an illustrator for the Daily Graphic and the Pall Mall Budget magazines. He went on to achieve a highly successful career illustrating books.
This work forms part of the portfolio
The Great War: Britain's Efforts and Ideals
, a
series of 66 lithographic prints
c
ommissioned by the Ministry of Information in 1917. T
he series provide a broad and fascinating representation of Britain's war objectives, military activities and effort on the Home Front.