Art Collections Online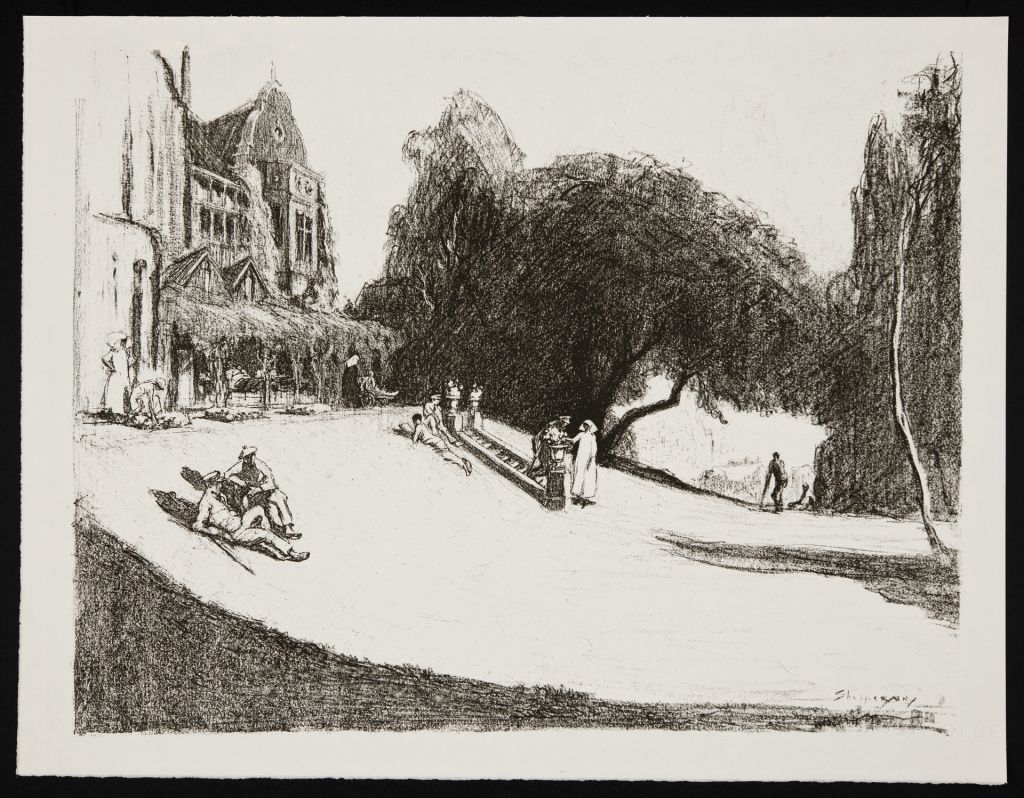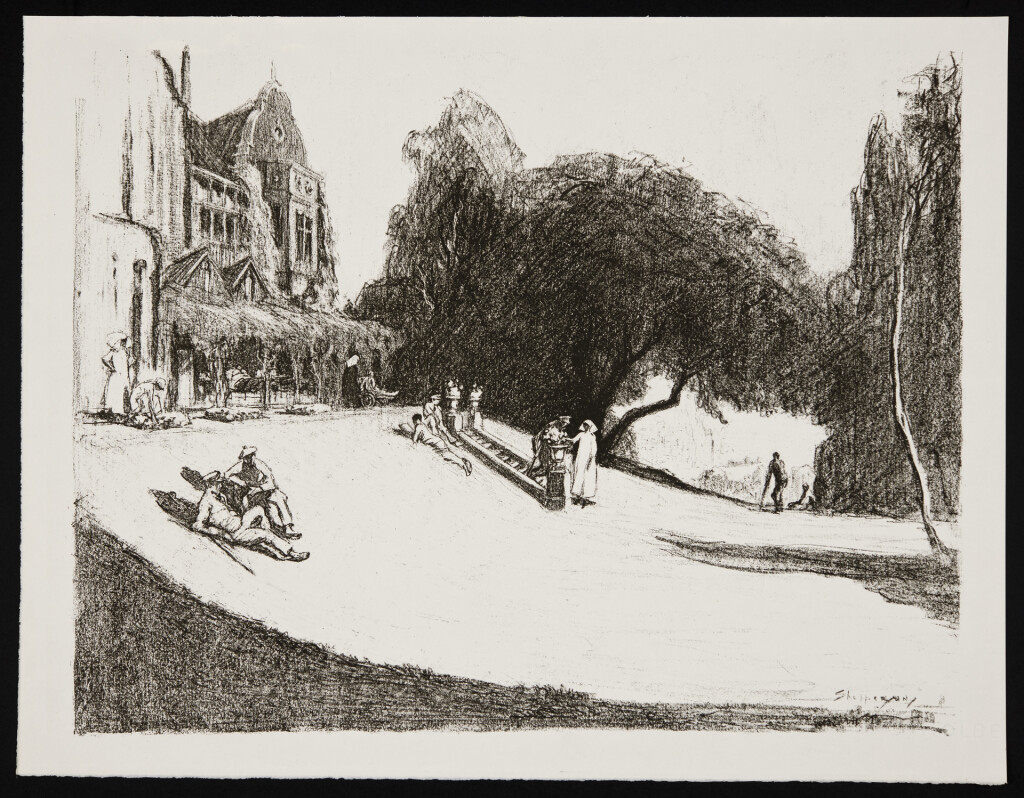 Country estates and houses across Britain were requisitioned for use as military hospitals during the First World War. In Wales, St Fagan's Castle, now part of St Fagans: National History Museum was converted into a convalescence hospital.
These prints follow the journey of a wounded soldier from the Front Line, through treatment, to convalescence back at home. The organisers initially asked the artist Henry Tonks (1867-1937), a surgeon before becoming an artist, to respond to the work of the medical services. However, Tonks found the paper supplied 'entirely unsympathetic'for drawing and declined. Shepperson was later commissioned for the subject and produced a very well received series.
Shepperson was born in Beckenham, Kent, and was a successful water-colourist, pen and ink artist, illustrator and lithographer. Having given up law he studied art in Paris and London. He is well-known for his humorous drawings contributed to the Punch magazine between 1905 and 1920.
This work forms part of the portfolio
The Great War: Britain's Efforts and Ideals
, a
series of 66 lithographic prints
c
ommissioned by the Ministry of Information in 1917. T
he series provide a broad and fascinating representation of Britain's war objectives, military activities and effort on the Home Front.