Art Collections Online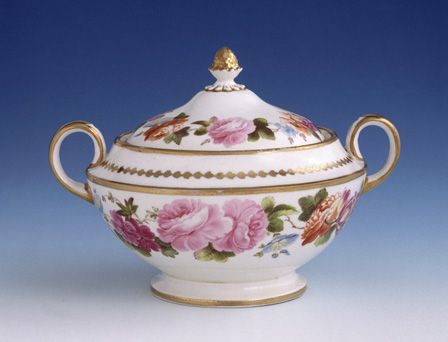 Date: 1818-1823 ca.
Media:
Size: h(cm) : 14.3 x w(cm) : 20.1 x diam(cm) : 15.8 (at
Acquired: 1992; Purchase
Accession Number: NMW A 31108
This cream tureen was made at the Nantgarw China Works, on the outskirts of Cardiff. Small tureens like this example were used to serve cream at dessert.
See Nantgarw Chinaworks Museum for factory details