Art Collections Online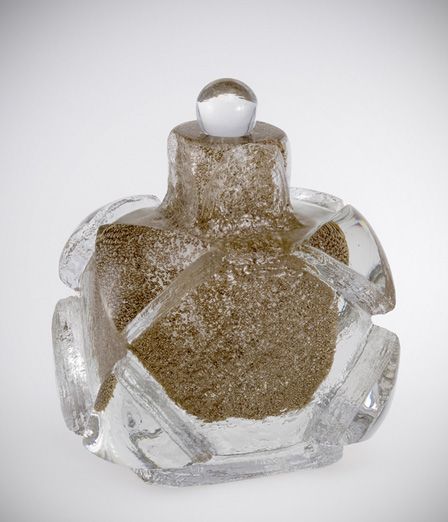 © Dr Pierre Merat
Date: 1929
Media: glass
Size: h(cm) : 14.3 x w(cm) : 8.6 x l(cm) : 11.6,h(cm) :
Acquired: 1973; Gift; Mlle Florence Marinot
Accession Number: NMW A 50737
Maurice Marinot was a pioneer in the development of glass as a studio art form. He began his career as a painter, one of the Fauves ('Wild Beasts') of French art, whose bold use of pure colour earned them the nickname. Marinot made unique pieces, created using hand-methods and without the use of moulds. Using the full range of glassmaking skills, he blew and worked the hot glass, acid-etched and wheel-cut it when cold. He encased coloured glass within clear glass like geological strata. He created the effect of cracked ice by plunging hot glass into cold water, or a suggestion of moving water through the careful control of air bubbles.