Art Collections Online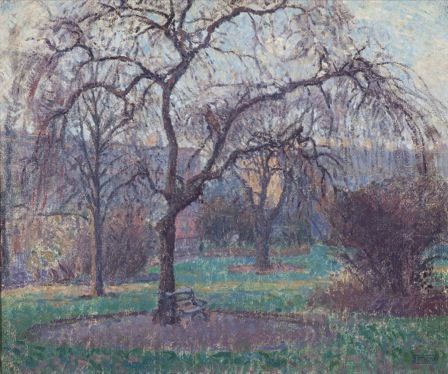 Date: 1911 c.
Media: oil on canvas
Size: 51.0 x 61.3 cm
Acquired: 1963; Bequest; Margaret Davies
Accession Number: NMW A 2252
Collection: The Davies Sisters Collection
Born in Epsom, Gore studied at the Slade School of Art. He met Sickert in 1904 and was closely associated with him and Gilman. In 1911 he became first president of the Camden Town Group. From 1909 Gore repeatedly painted this unfashionable street near Sickert's studio. This autumnal view of around 1911-13 is one of several by Gore depicting the communal gardens in front of Mornington Crescent. Margaret Davies purchased this work in 1962.