A portrait of Teddy Evans of the Antarctic, Evans of the Broke (1880-1957)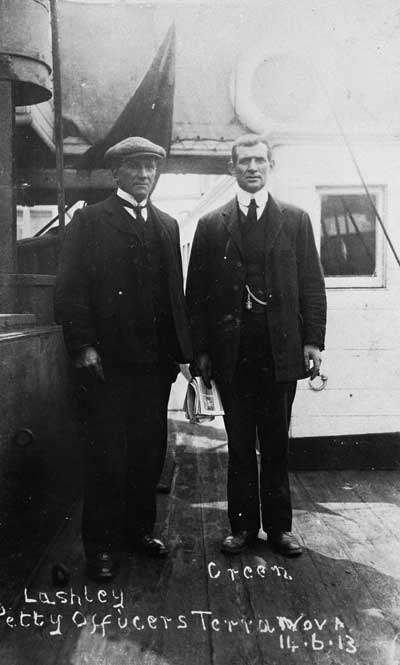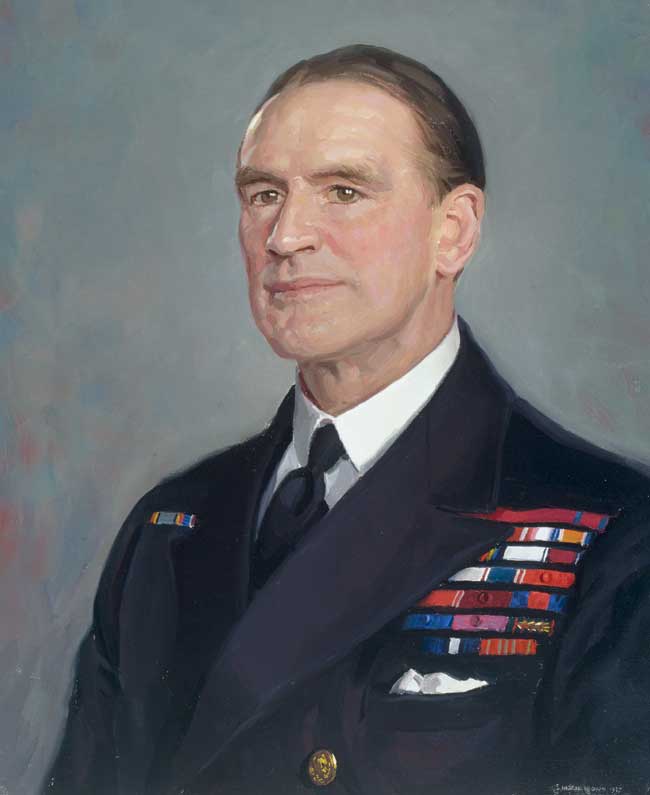 Teddy Evans was second-in-command of Captain Scott's ill-fated Antarctic expedition from 1910 to 1913 and, following Scott's demise, in command of the Terra Nova's journey back into the Roath Dock in Cardiff on 14 June 1913.
In 1937, when this picture was painted, Admiral Sir Edward Ratcliffe Garth Russell Evans (Teddy Evans) was 57 years old and Commander-in-Chief of The Nore, an operational command position of the Royal Navy based at Chatham in Kent. He had had a distinguished naval career, most notably during the First World War when, in command of HMS Broke, he famously rammed a German destroyer in a battle off Dover in 1917.
But he was also well-known to the public as second-in-command of Captain Scott's last Antarctic expedition from 1910 to 1913.
This painting is one of a series of twenty portraits of eminent Welsh men and women commissioned by Sir Leonard Twiston Davies in 1937 for the National Museum from the artist Sydney Morse-Brown (1903-2001), Principal of Carmarthen School of Art and Inspector of Art in Schools in Wales. The other sitters were selected from a diverse range of fields; they included the playwright and actor Emlyn Williams (1905-1987), former Secretary to the Cabinet Dr Thomas Jones (1870-1955), David Davies, 1st Lord Davies of Llandinam (1880-1944), architect Clough Williams-Ellis (1883-1978), novelists Richard Hughes (1900-1976), Charles Morgan (1894-1958) and Hilda Vaughan (1892-1985) and the World Flyweight Boxing Champion Jimmy Wilde (1892-1969).
Although claiming a Welsh ancestry, Evans' Welsh roots are obscure; he was born on 28 October 1880 in Marylebone in London; his father, Frank, was born in Oldham in Lancashire where his father, Henry Edwin Evans, was a provision merchant.
After an unruly childhood, Evans joined the Royal Navy in 1896. In 1902, as a Lieutenant, Evans served as second officer on the Morning, one of two ships sent by the Royal Geographical Society to help free Scott's first expedition ship, Discovery, from the ice of McMurdo Sound in Antarctica.
In 1909, Evans played on his tenuous Welsh links to seek support in Cardiff for a Welsh National Antarctic Expedition. But within a few months of floating his idea, he was told about Captain Scott's plans to return to Antarctica and was invited to join Scott as second in command. With him, he brought so much Cardiff and Welsh sponsorship that Scott named Cardiff the home port of the expedition ship, the Terra Nova.
On Scott's second (and last) expedition, with William Lashly and Tom Crean, Evans was in a supporting sledging party which accompanied Scott to within 150 miles of the South Pole before turning back on 4 January 1912, leaving Scott, Lawrence Oates, Edward Wilson, Henry Bowers and Edgar Evans to continue on to the Pole. Teddy Evans, Lashly and Crean were the last to see Scott's Polar Party alive.
Evans himself came close to death on his return journey to the expedition base hut. Suffering from scurvy, Evans had to be dragged on the sledge by Lashly and Crean. On 18 February 1912, leaving Lashly with the severely ill Evans, Crean pushed on, alone, for the final 35 miles to get help. Crean and Lashly were later awarded the Albert Medal for saving Evans.
After a period of recovery in England, Evans returned to Antarctica in charge of the Terra Nova to collect the expedition members and the Polar Party. On arriving at the base hut, with the ship decorated for celebration of a successful attempt on the Pole, he received the news that Scott and his companions had perished on their return journey. Now in command of the expedition, Evans brought the Terra Nova back into the Roath Dock in Cardiff on 14 June 1913.
Evans' career culminated in a peerage in 1945, as first Baron Mountevans. He died in Norway on 20 August 1957.