Shirley Jones and the Red Hen Press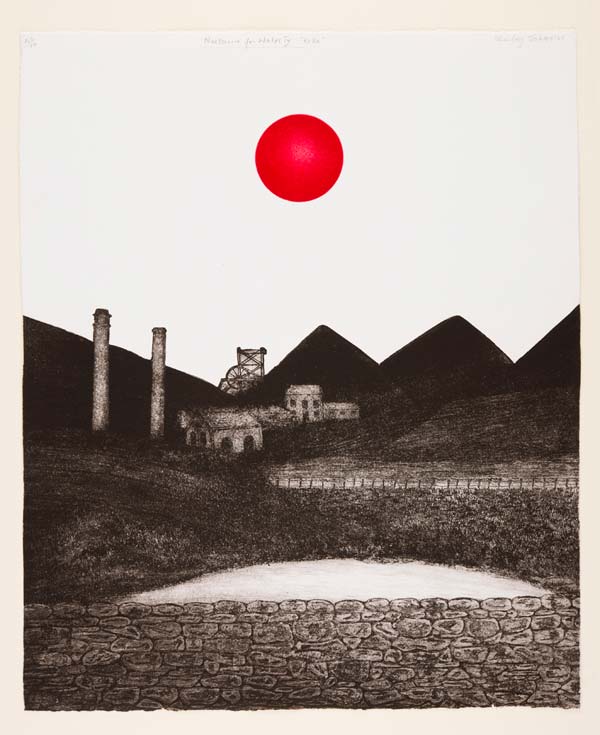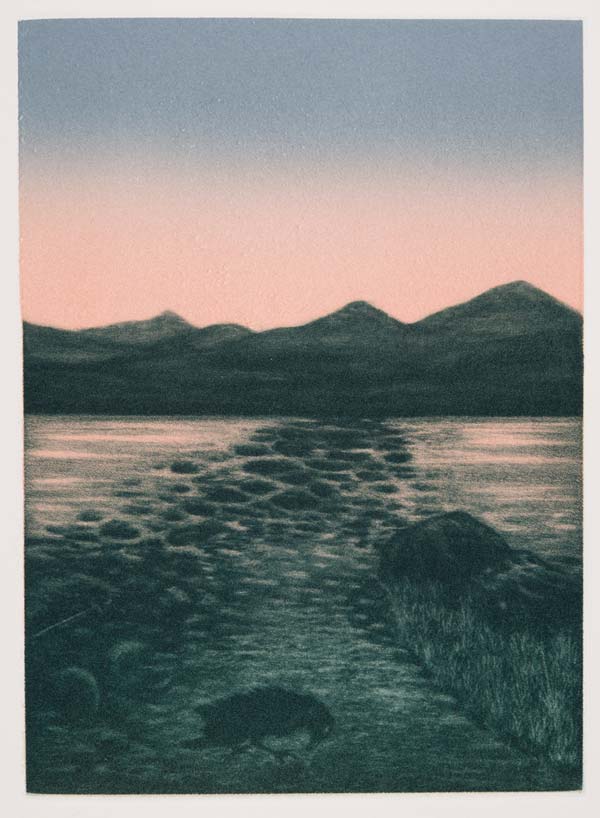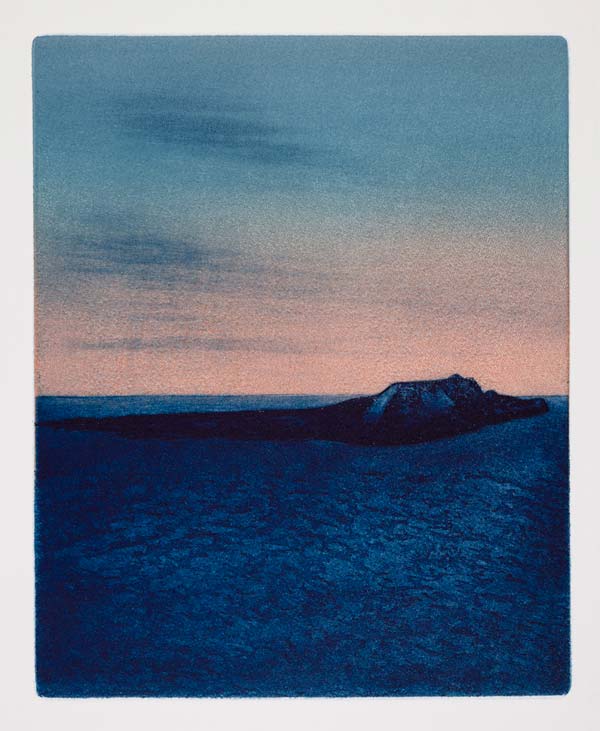 An 'artist's book' is defined as one created or conceived by an individual artist. Some of the best contemporary examples from Wales are the works of Shirley Jones.
Born in the Rhondda Valley, and after studying English literature at the university in Cardiff, Shirley Jones undertook courses in printmaking in the early 1970s, with advanced study in printmaking at Croydon Art College in Surrey in 1975-6. She set up her own studio and began to produce her own books in 1977, and from 1983 she took the name Red Hen Press. In 1994 she moved back to Wales and established her studio in Llanhamlach, near Brecon.
Shirley Jones's books are virtually all her own work, the text often her own poems and recollections, or translations from the Welsh and even Old English, all printed on hand- or mould- made paper. The books may be bound and also housed in tailor-made boxes, all created by well-known binders. Her first productions appeared in very small numbers. For example, her first work, as a student, was Words and Prints, which appeared in 1975 and ran to just six copies. Twelve copies of the second book, Windows (1977), were produced and the third, The Same Sun, (1978), ran to twenty-five copies. Greek Dance (1980) appeared in an edition of forty, and most of Shirley Jones's later works appeared in editions of twenty-five to anything up to fifty copies. The particular attraction of her books is the illustrations, whether aquatints, etchings or mezzotints.
There has always been a great demand for Red Hen Press books in the United States of America, where over sixty institutions hold copies of Shirley Jones's books, with thirteen holding ten or more titles. In the United Kingdom, eleven institutions collect her work, including Brecknock Museum & Art Gallery, with ten or more titles held by the British Library, the National Library of Wales and Amgueddfa Cymru. Copies are also to be found in libraries and universities in Australia, Canada, Germany, Ireland, the Netherlands and South Africa.
Amgueddfa Cymru's Library began to take note of the Red Hen Press in 1999, when it acquired Nocturne for Wales (1987), Llym Awel (1993), Falls the Shadow (1995) and Etched in Autumn (1997). The Library has acquired all her work since that date, and later purchased two of Shirley Jones's earlier books: Five Flowers for my Father (1990) and Two Moons (1991).
Thirty copies were produced of A Thonnau Gwyllt y Môr / And the Wild Waves of the Sea (2011). The book has an introductory essay and includes three aquatints and two mezzotints of the coasts and islands of Wales that accompany the poems. Of the other titles, Etched Out (2003) is the story of the people of the Epynt area of Breconshire who were moved from their homes during the Second World War, as the land was required for the military. The names of fifty farms are recorded on a pull-out mezzotint, with some of the figures depicted being based on images in St Fagans National History Museum. Some of the paper used was custom-made, making use of the red soil of the Epynt.
One of Shirley Jones's most dramatic images is to be found in Two Moons, and this mezzotint, one of nine, is to be seen on the cover of the book published to mark thirty years of the Red Hen Press: Shirley Jones and the Red Hen Press: a Bibliography, compiled by Ronald D. Patkus, Vassar College, University of Vermont (2013).