A History of Doll-Making: A Welsh Perspective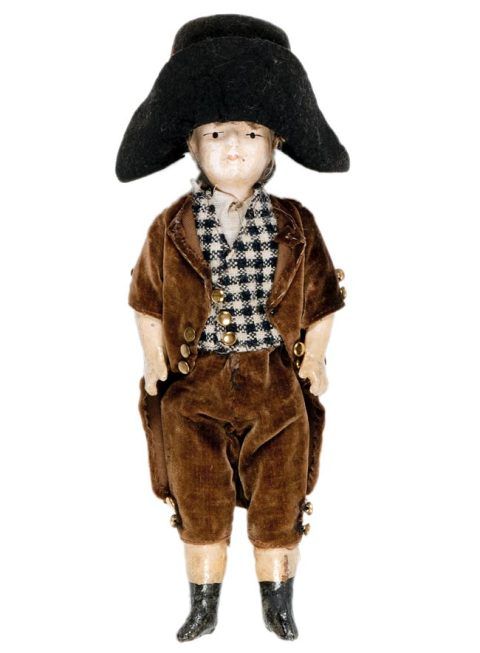 Amgueddfa Cymru houses a fine collection of dolls dating from around 1800 to 2000. Made from a range of different materials, they all possess some link to Wales. From early wooden examples to contemporary plastic figures, the development of doll-making can be traced from simple, home-made items to mass-produced factory goods.
Playtime in the Ancient World
Past and present, children have always played - escaping to their own imaginary world is an integral part of a healthy and stimulating childhood.
Primitive dolls from materials such as wood and clay have been found in Egyptian tombs dating from 1600 BC, and such figures were enjoyed as playthings in ancient Greece and Rome. The Middle Ages saw dolls being produced in Europe, and as the centuries progressed, so did the variety of materials employed to create dolls and toys in general.
Doll classification
Dolls are classified according to their head type. Most early dolls in the woodcarving areas of Germany and Austria were, unsurprisingly, made from wood. Wax dolls appeared during the 17th century, and by around 1800 composition dolls, namely mixtures of pulped wood or paper, were introduced in Germany.
Papier-mâché, a type of composition and a cheaper alternative to wood, was a popular mix and its mass-production during the early-nineteenth century marked the beginnings of the German doll-making industry. The production of glazed porcelain, or china dolls during the mid-19th century meant that wax doll-making had halted by around 1890. Porcelain dolls boasted a shiny appearance, creating a very pleasing finish. Most were produced in Germany and France.
Also common in both countries from around the 1860s were dolls of bisque (unglazed porcelain), which featured delicately painted faces and a most attractive skin colour. While the heads were of china, the dolls' bodies tended to be of leather or wood. Historically most dolls were representations of adult women, the French 'bebe', popular in the 1880s, depicted a younger girl for the first time. The 19th century was truly a golden era for the production of dolls, whether in wood, wax, or china, when most were made in Germany, France, England (and later in the United States).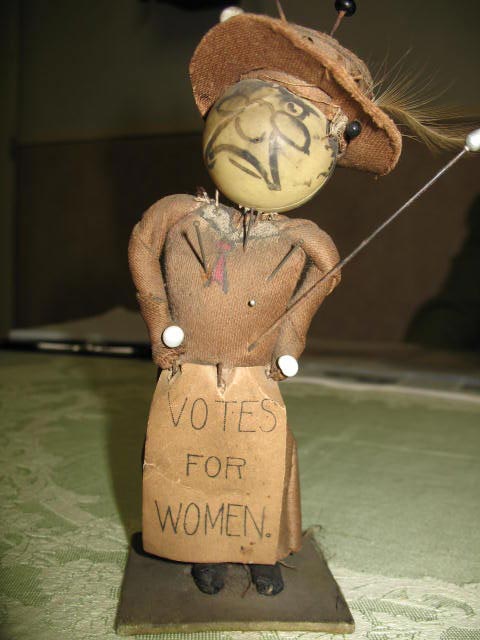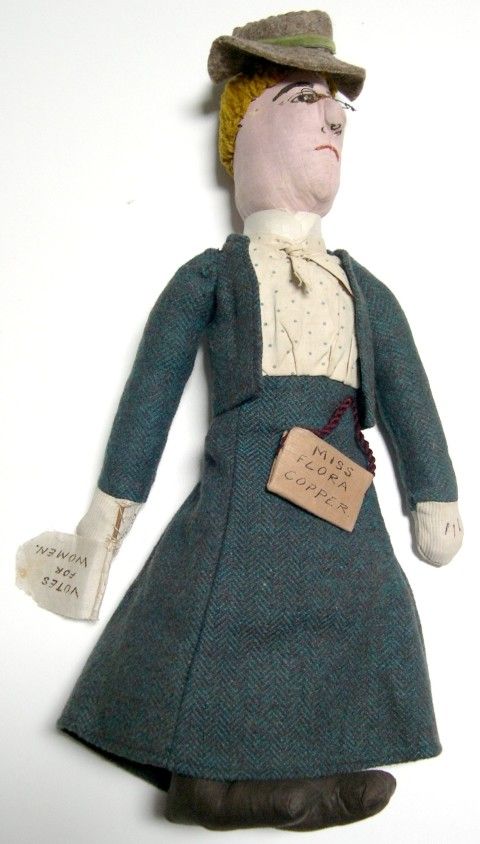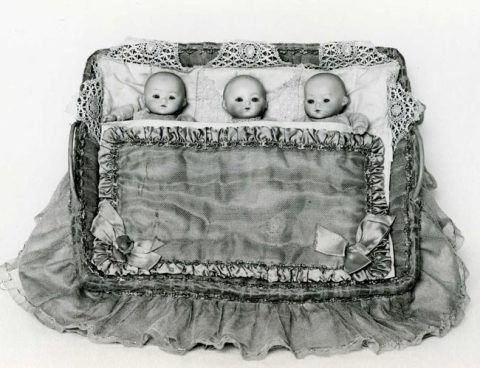 Whereas travelling fairs and markets commonly sold toys and dolls during the pre-industrial era, by the 19th century more permanent toyshops had been opened to sell goods on a regular basis. Undressed dolls were often purchased, after which mothers or their daughters sewed their own outfits, either following their own designs or shop-bought patterns. The sewing of the body is a good indication of a doll's date, for sewing machines were not generally used until about 1870. By this time, dolls were generally becoming less of a luxury item and more affordable for a larger audience. In Wales, however, until the mid-20th century few Welsh families had money to spend on anything save life's essentials, which usually meant creating one's own forms of entertainment and amusement. Dolls were made by local craftsmen or a child's parents from wood or cloth, thus being rather unsophisticated, yet, at the same time, often charming and full of character.
Owing to new production methods, the toy industry in Britain was transformed following the Second World War by the emergence of new, cheaper materials, such as plastic. Prices dropped as toys and dolls became available for all children. Hard plastic dolls were first manufactured in the 1940s, and from then on, such brightly coloured and fashionable new creations led to the demise of home-made items, which appeared rather dowdy in comparison. The internationally successful Barbie doll first hit the shelves from America in 1959 and nowadays, large toy shops stock a staggeringly large array of dolls, many of which are based on female characters from popular films and television programmes.
The Museum's doll collection continues to grow and it is important that contemporary examples are collected to reflect the changing nature of doll-making as new materials and techniques are introduced into the market. Welsh connections remain essential, with the doll needing either to have been made or played with in Wales before it can be accessioned. The Museum is particularly proud of its Welsh costume dolls, ranging from rare mid-19th century pieces to a 1999 'Cool Cymru' Barbie smartly donned in Welsh dragon dress.