Bando - An ancient manly game
An ancient manly game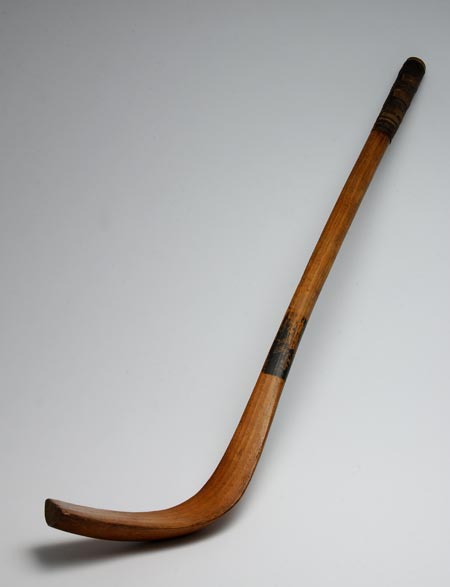 Popular across Wales, especially in Glamorgan, up until the late nineteenth century, the boisterous game of Bando was the cause of much local rivalry and violence.
Until the late nineteenth century Bando was a popular team game across Wales, especially in the county of Glamorgan. John Elias (1774-1841), the famous Calvinistic Methodist preacher from Pwllheli, Caernarvonshire, and politician David Lloyd George (1863-1945), raised in Llanystumdwy, Caernarvonshire, were both keen players in their youth, while a traveller from Cowbridge to Pyle in 1797 commented on the extreme barrenness of ash and elm on account of their being used to make bando sticks.
Bando resembled an early form of hockey, as it involved striking a ball with a curved club (called a 'bando') across a fixed area of play before attempting to drive it into the opponents' goal. The term 'bando' derives from the French 'bande', meaning 'bent stick', and the clubs used were made of hard local woods while the ball, similar in size to today's hockey ball, was often carved from holly or box.
Gambling, drink and boisterous behaviour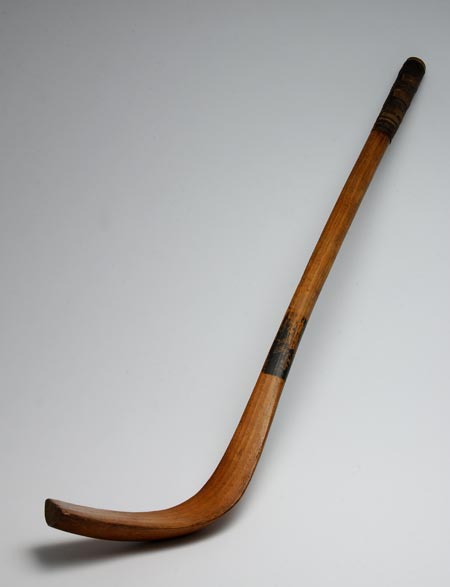 Matches were traditionally held between parishes, and the players often took them so seriously that they were known to train in advance. Although bando was usually played by men, women were keen spectators, and there is evidence that at a bando match played once in the Vale of Glamorgan the wife of one of the players concealed the ball with her petticoat until her spouse arrived to retrieve it. Games varied depending on the area, for there were no standardised rules, no set time limit to the play and no restrictions on the number of those taking part. Violence was commonplace, and even if a referee was present players were not deterred from hitting the opposition with their sticks. Spectators often placed bets on the final score, while local innkeepers ensured that there was always enough alcohol available. This lethal combination of gambling, drink and boisterous behaviour both on and off the pitch was eventually responsible for forcing bando out of existence.
The Margam Bando Boys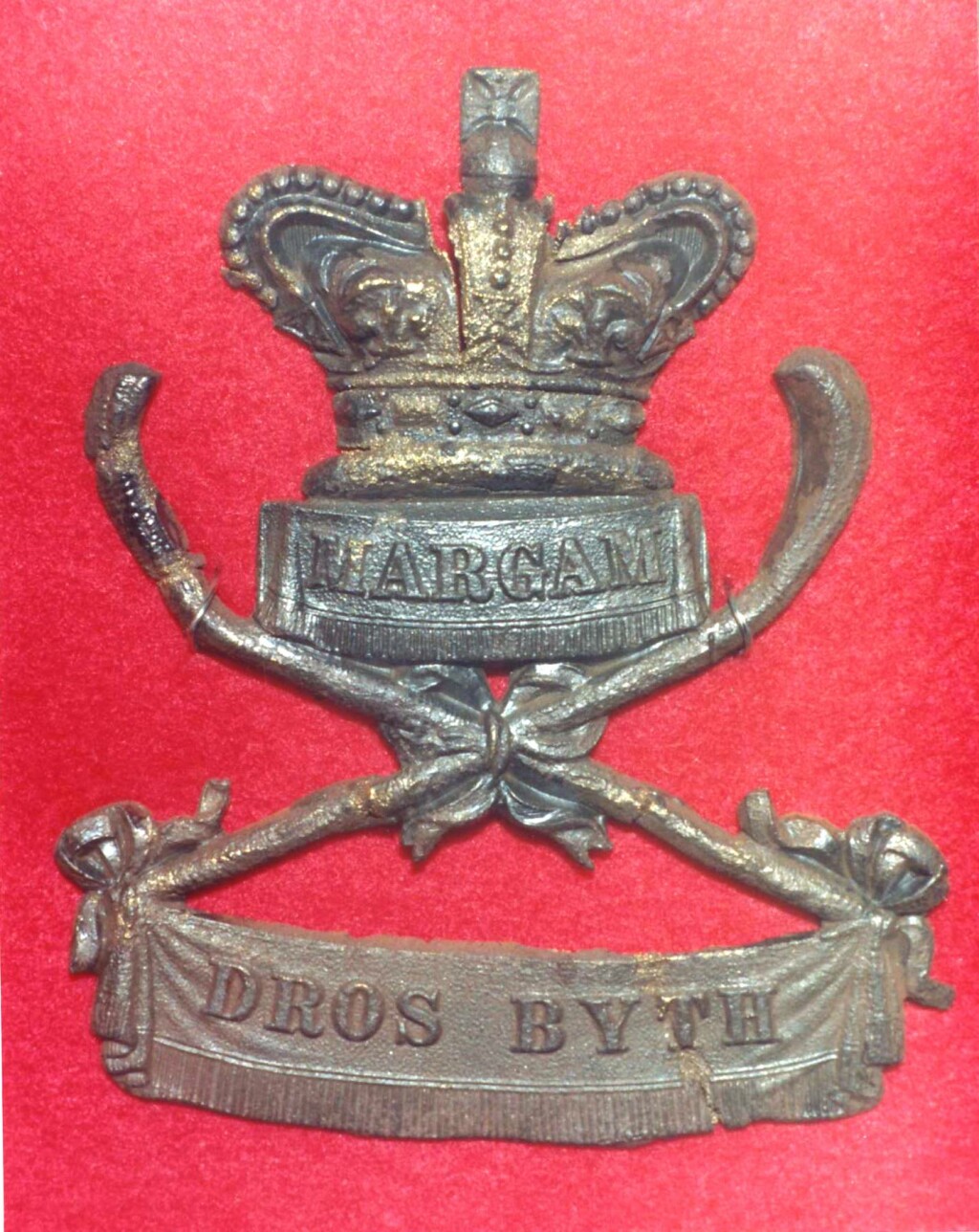 The prominence of the game in Margam, west Glamorgan, is celebrated in a nineteenth-century ballad entitled The Margam Bando Boys. This was also the year in which the Margam Volunteer Rifle Corps was formed. All the Margam Bando Boys followed their team captain Theodore Talbot into the Margam Volunteer Rifle Corps, which was formed in 1859. The badge design of this organisation included two crossed bandies or bando sticks.
Due praises I'll bestow
And all the world shall know
That Margam valour shall keep its colour
When Kenfig's waters flow

Our master, straight and tall
Is foremost with the ball;
He is, we know it, and must allow it,
The fastest man of all

Let cricket players blame,
And seek to slight our fame,
Their bat and wicket can never lick it,
This ancient manly game

Our fame shall always stand
Throughout Britannia's land;
What men can beat us? Who dare meet us?
Upon old Kenfig's sand?

Should Frenchmen raise a voice
To crush our peaceful joys,
They'll get by storming a precious warming
From Margam bando boys

Like lions we'll advance
To charge the sons of France;
The Straits of Dover we'll ferry over
And make the traitors dance

Napoleon shall repent,
If war is his intent;
He'll sadly rue it if he'll pursue it;
Proud Paris shall lament

Bold Britons rule the main,
And every hill and plain,
From every nation throughout creation
Our rights we will maintain